We received our first package today!
It is from one of our supporting churches, Everett First Covenant. They sent us down to Oaxaca with these beautiful posters from their kids and today we received a package of letters from Sunday School!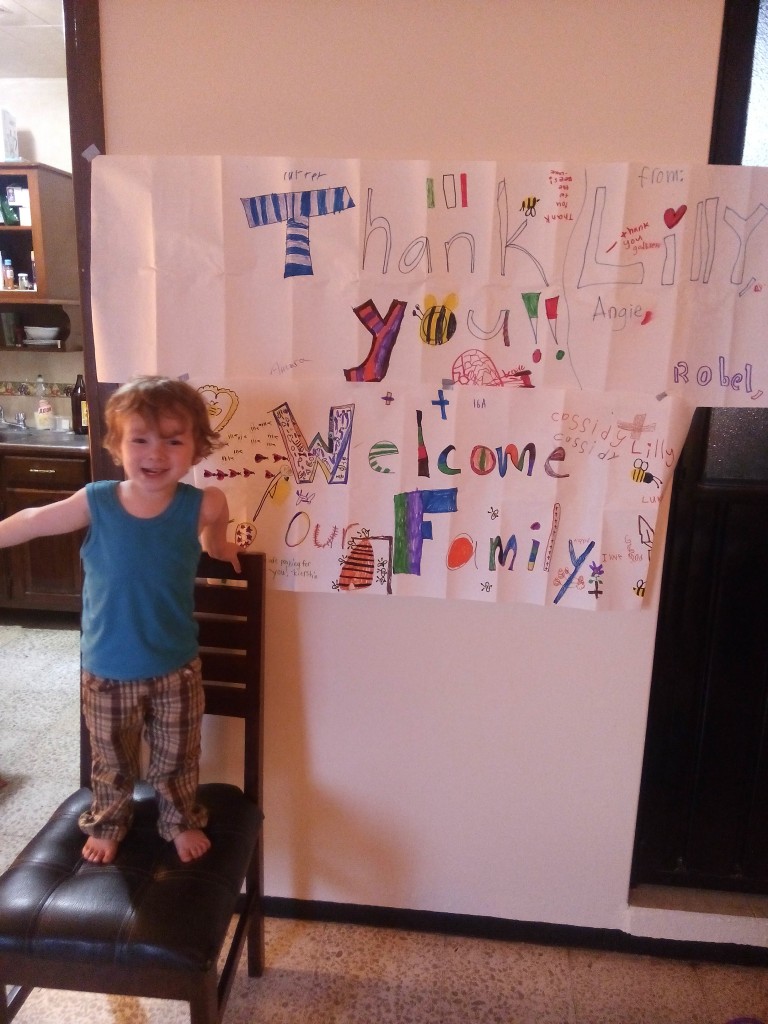 I miss Sunday school a lot. While Mommy and Daddy are doing language school, it is recommended that we not attend any of the Covenant churches here in Mexico. That means I have not had a lot of opportunities to make new friends. However, there are apparently not many Sunday School here in Oaxaca for me to attend anyway. I am sure I will find a way to make friends regardless.
Mommy is doing conversational Spanish learning because she is almost done with language school! She now just needs to use all her knowledge and become fluent. Daddy is catching up quick and only has a few more grammatical points to learn before he will be in the same place as Mama.
I am getting very excited for my birthday in ONE MONTH! If you would like to send me a present you can purchase me something off of our Amazon Wish List, which Mama has updated to include Rory gifts OR send us an Amazon Gift Card to malialanicarrell(at)gmail.com. My Babo and Nini will be coming to visit in less than a month to celebrate with me. I am super happy to be turning 3 – I tell everyone.
Jinora is crawling and can pull herself up to standing! We play chase sometimes and I run around her then wait for her to crawl to me then run some more. I hope she learns to walk soon!
Mama wrote a Two Month update which I will write about in my own words in the next several days.
Thanks for all your love and support!!!
Love,
Rory