We are beginning to settle in here in Oaxaca. After being blessed with a place to land and staying in the home of another missionary on home assignment, we found our own apartment which is much closer to our language school and a bit closer to the size of space we are used to (AKA: tiny). For the first time ever, I have my own room! Well, I share with Jinora, but I like sharing with my sister so it's no big deal.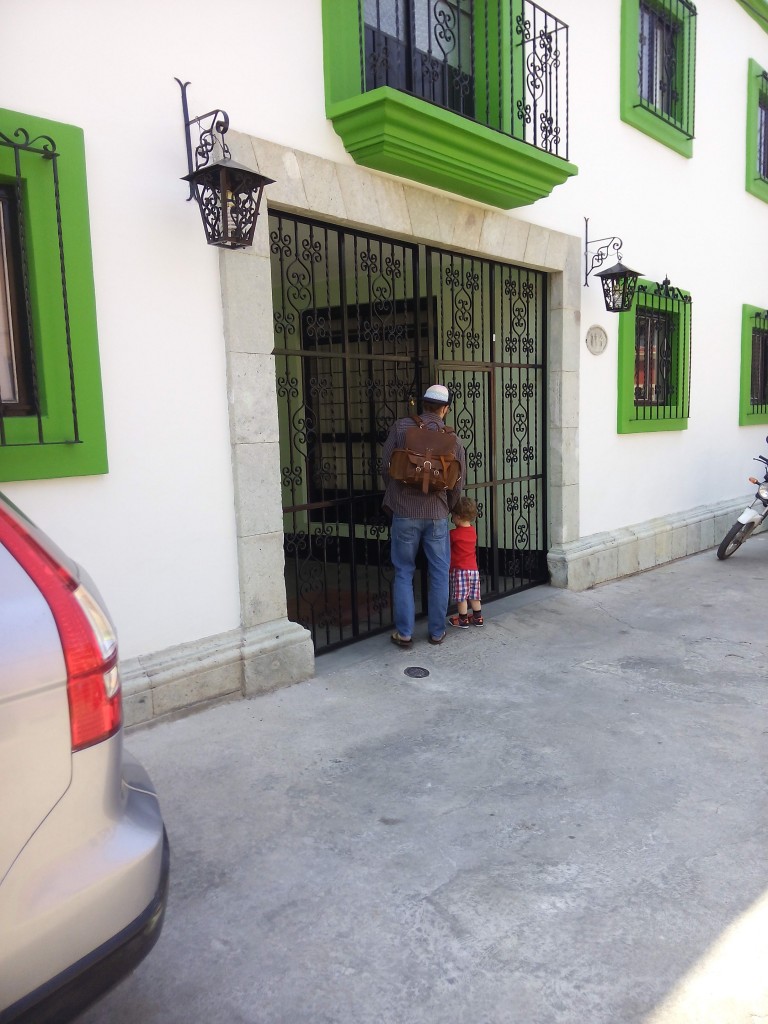 This is the gate to our beautiful apartment complex. It is a nice apartment with tall ceilings and nice furniture. I like our landlady, Teresa, very much! Our apartment is in a very old neighborhood called Jalatlaco, which is seeing a revival of sorts and beginning to see a lot of new businesses and many younger people/families move in. The streets are cobblestone and the buildings are all brightly painted, there are large trees and many nice small stores – we even have an organic grocery and cafe just a couple blocks from us. The owner, Claudia is my friend and sometime gives me free mango.
Mommy and Daddy are doing private lessons for language school in the afternoons. They like their tutor, Cynthia, a lot and hope to have her the duration of their study. I don't think I like the school because it takes Mommy and Daddy away from playtime with me. We are maybe going to do the last piece of language school on the coast! Which means I will get to play at the beach!!! I am so excited.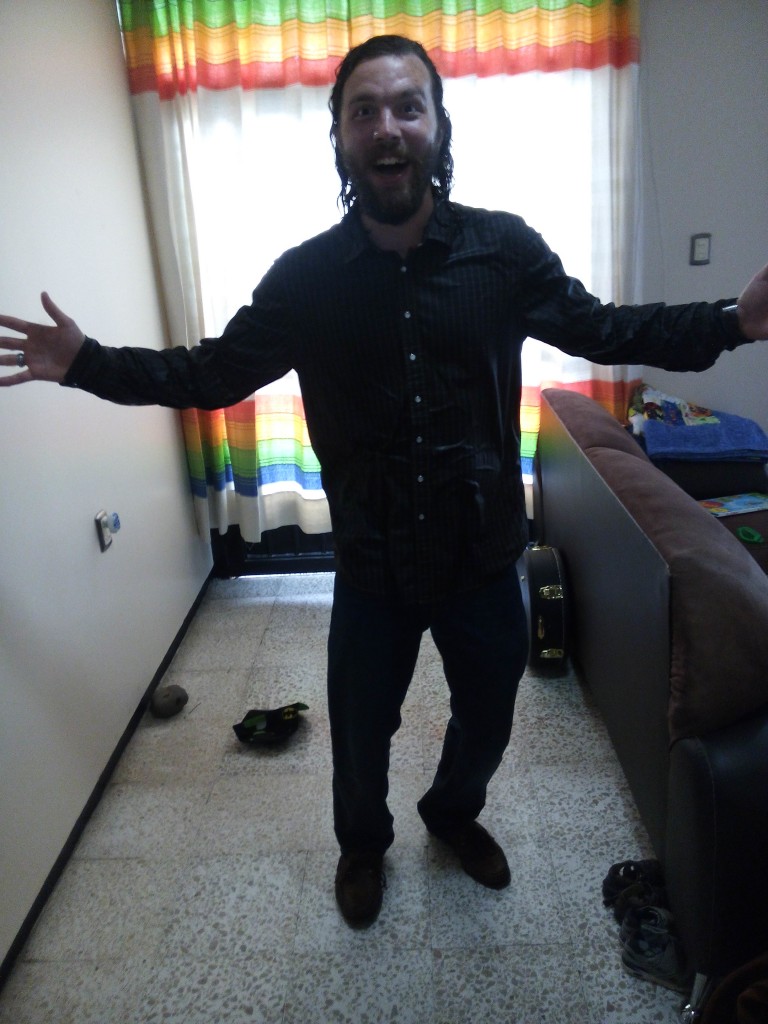 The rainy season is here and we get excellent thunder and lightning storms. Just the other day a lightning bolt struck the building next to ours. It shook our house and set off car alarms. Daddy often gets very wet his way home from school – somehow the downpour always misses Mommy…
We are beginning to create community, but it is a slow process because of the isolated culture here in Oaxaca and because Mommy and Daddy are not doing language school in the traditional way. So it is difficult for us to create relationship with Mexican nationals and Expats both! Please pray that we would have more opportunities to grow the friendships we have already started, as well as for new friendships! It is important to us that we strike a good balance between engaging with both méxicanos y extrañeros.
Our 30 day window to exchange our visas is up, but all our paperwork has been accepted and we will receive our official visas Monday!
Jinora thinks she can crawl and is getting her first tooth. We haven't seen it yet, but Mama says it's coming. I like to use my imagination a lot and conversations with me can be hard to follow because I quote all my favorite books and movies and tell you about imaginary things. Mama and Daddy say I am a kick in the pants… whatever that means. I am picking up Spanish steadily and Jinora already prefers when people speak to her in Spanish because they call her "hermosa," "preciosa," "guapa," and "linda" – I don't really know what those things mean, but I don't like it when strangers talk to her. She is my sister and my job is to protect her.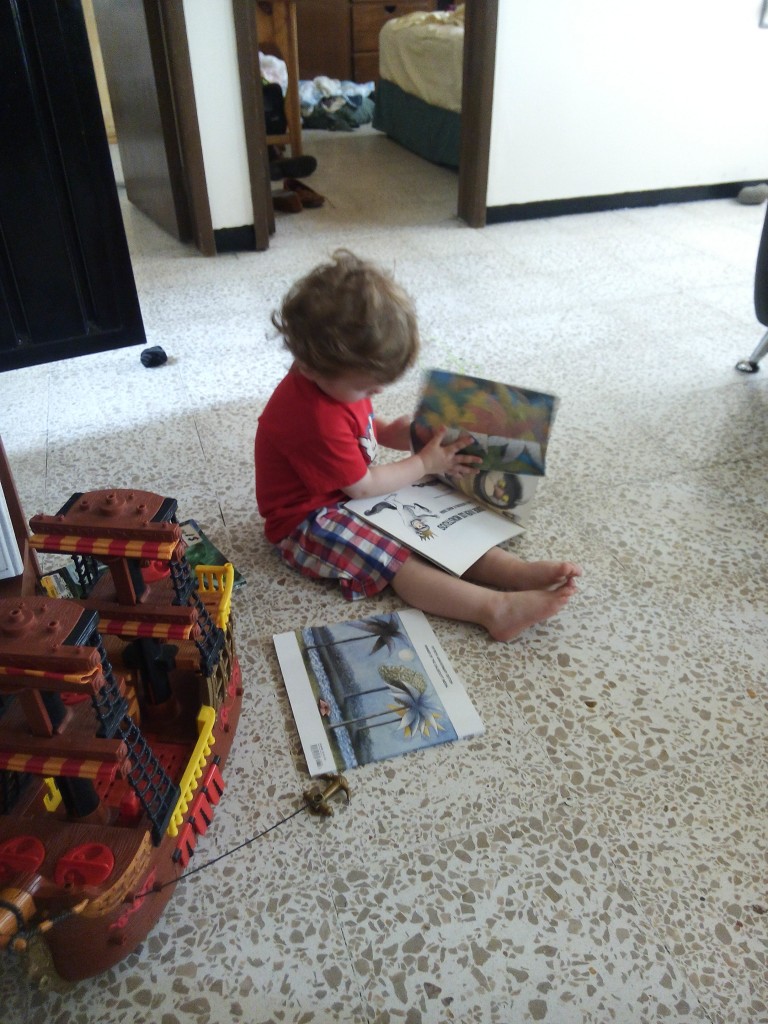 Alright, well I have some books to read so I will see you all later!
Love,
Rory