Little by little more improvements are being made on our duplex in Yaounde. One of those is a carport and driveway. We had not been able to pave the whole downstairs area when the house was built. But now was the time!
Before
This part served as a carport, but in a heavy rain it could get pretty muddy. And getting up the hill in mud required 4 wheel drive!
During
The cement truck came to deliver concrete — which is not easy to smooth out on an incline!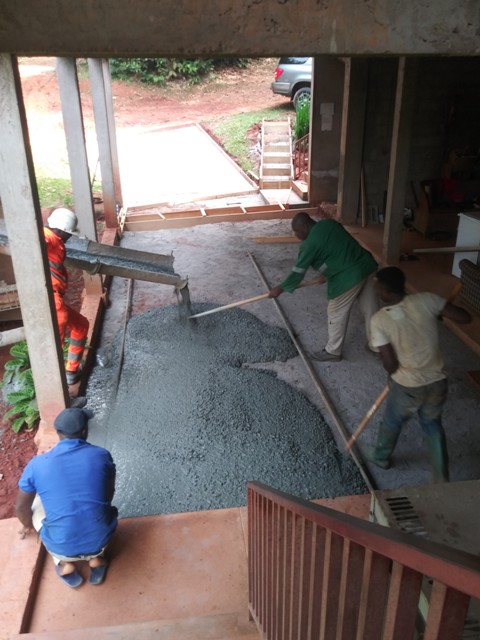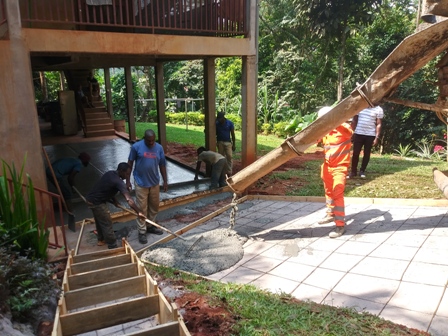 After
Done, dried, with stairs and hopefully good drainage!