It's been a tradition at RFIS to celebrate Christmas with "secret angel" gifts, games and a talent show on the last day of the first semester.  Another part of the celebration is to include children in the area. Some years our students have gone to nearby schools, clinics, or orphanages to serve for a couple hours in the morning.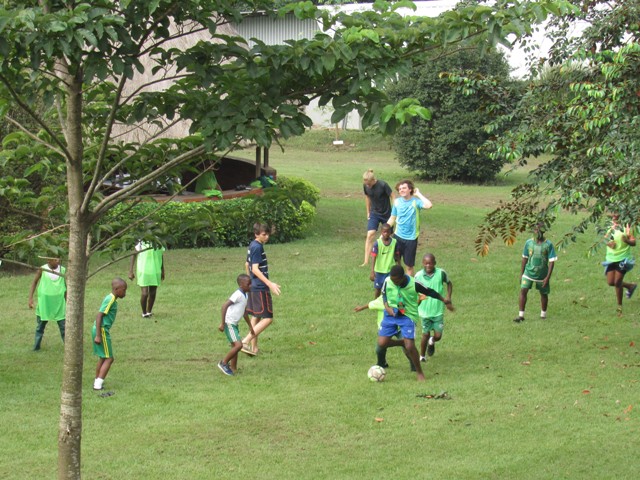 In the last couple of years our students have invited children from local area schools and orphanages to RFIS to play games and spend time together for a couple of hours in the quiet green spaces of our campus.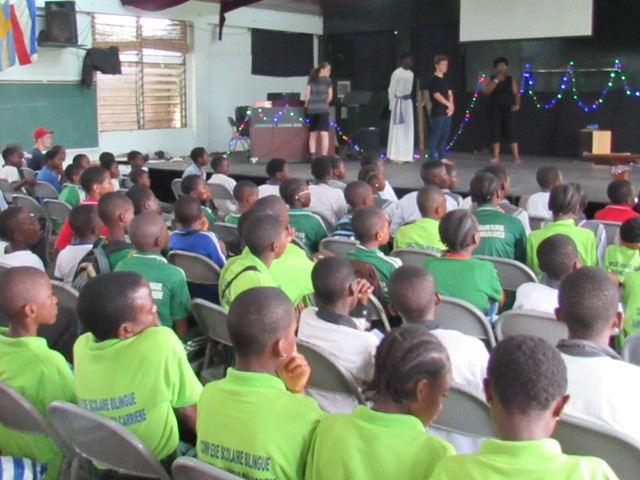 After activities like soccer, dodgeball, line dances, decorating Christmas cookies and other crafts, everyone headed to the auditorium for a presentation by the drama evangelism team.  Rare is the occasion that visitors to RFIS are not treated to the good news of Jesus!
In the afternoon we all had a lunch of pizza followed by the annual talent show. Our students are talented singers and instrumentalists. It's a shame there is no one here to teach music!