Did you ever wonder what missionaries do with their stuff when they go overseas? Some have sold their home, cars, stuff. But in our 25 years of life together, Ron and I have generally stored our stuff in 3 crates kept at my brother's company – a huge warehouse full of other companies' stuff, mainly boxes of paper.
But this year my brother sold his company so it's time for us to deal with our stuff.  So we've emptied the crates, brought the stuff to our house where we'll go through and get rid of some, sort some, and store some within the house we own (and  will rent to our daughter and son-in-law)  to deal with when we retire!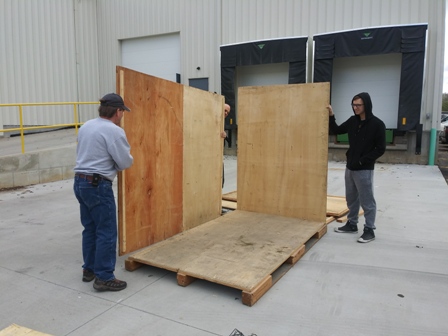 Thanks, Greg, for letting us store the 3 crates all these years! It's been such a help to us. And thanks for giving me a job at your company when we were in the US for a couple years between African countries.