The Development Committee has been meeting for a few months discussing the next big building project that will happen on the RFIS (Rain Forest International School) campus.
A Covered Gym – including basketball, volleyball, etc. courts, offices, locker rooms, weight room, spectator seating, public restrooms.  It'll be built in stages as funds are available.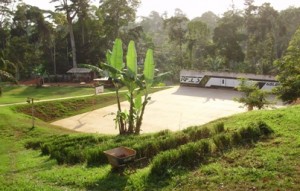 The original plan was to cover the existing courts.  However, on closer examination, a builder said that to put in foundations for roof supports we'd have to tear up the whole court.  And there is not much space around the existing court to expand allowing for more useful facility.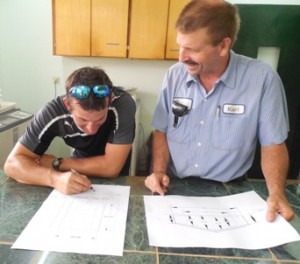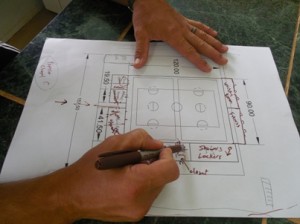 So Ron has been looking at plans with the Athletic Director for a completely new structure to be built on the green space up the hill from the courts.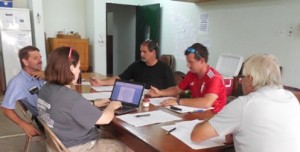 The Development Committee met the other day and said, "Let's go outside and take a walk to see the space we're talking about."  So I followed them to get photo documentation.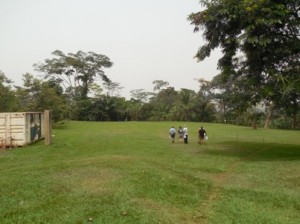 There are still several things up for discussion — solid wall or not; how high the wall should go; how to best protect against the rain; where to put the weight room; should the office go on the ground floor or 2nd floor; should we include a concession stand; what is the priority to get built first.  There are so many things to think about when dreaming up a new sports facility.  But for starters, it'll pretty much be courts and a roof.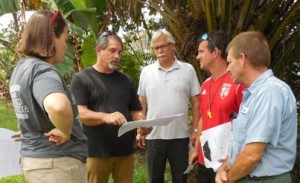 When might we start digging up all this nice green grass?  Probably the start of NEXT dry season, Lord willing.