Academics.  Oh yeah.  Rain Forest is a tough school, combining American & British curriculum (or is it curricula?) for the students preparing for university in Canada, the US, the UK, Europe, Asia and Australia.   The 9th and 10th graders prepare for and take IGCSEs (really hard tests in the British system).  Then in 11th grade they take SATs and ACTs (hard tests in the American system).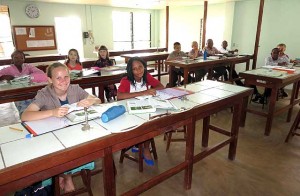 But it's not all hard work and exams at RFIS.  There's also PE.  Athletic Director and alumnus of RFIS Jordan Cone has made physical fitness way-fun this year with soccer, baseball, frisbee games (new to most Cameroonian students), and most recently — dance.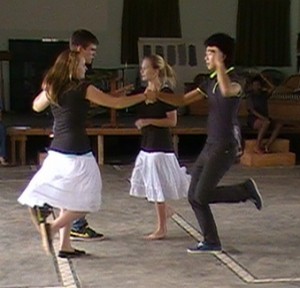 And then there's music class.  Or at least I think it's music class.  With our offices next door to the auditorium we hear the choir sing.  But lately the Middle School music class has been making more claps and stomps and thuds than usual. I went to investigate and found they're doing a new unit:  STOMP!  How fun is that!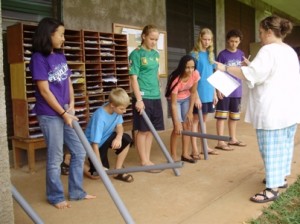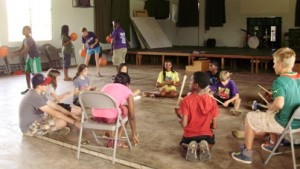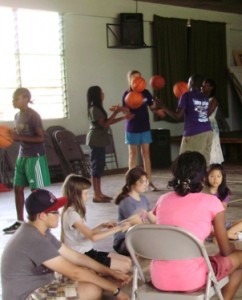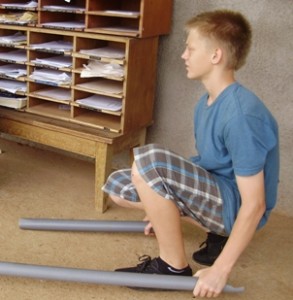 RFIS is a great place for students.
RFIS is a great place to teach!  We always need teachers here.  If you are or know a new or retiring teacher looking for a place to have a meaningful impact on students from many cultures, who are likely the future leaders and missionaries, check out the staff needs for the coming year.