And now another story on what keeps Ron busily happy in his ministry at Rain  Forest International School (RFIS) as Director of Technical Services (DTS).  Eighth story:  Roofing the Industrial Arts area, aka "the garage".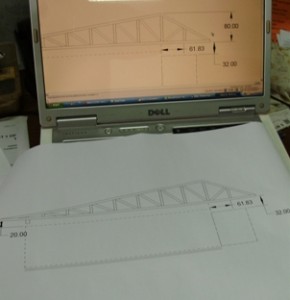 RFIS isn't really completed yet.  Part of what's called Phase One of the development of the new RFIS campus is to complete the Industrial Arts area where Ron teaches Small Engines and Construction classes.  It's also the central base for school maintenance.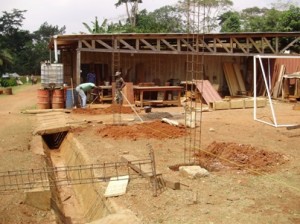 But it's not so simple as to slap a roof over it.  The "walls" of this "garage" are made of storage containers which are on the ground.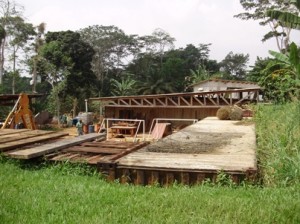 The floors of the containers being made of wood risk rotting or being eaten by termites unless the containers are raised up off the ground.  So the first step is to unearth the containers to raise them off the ground and put concrete footings under them.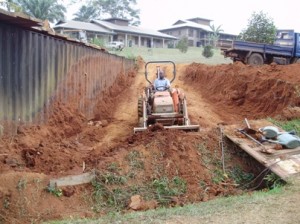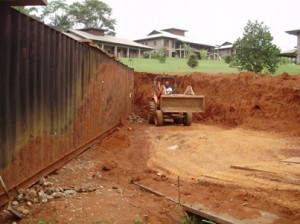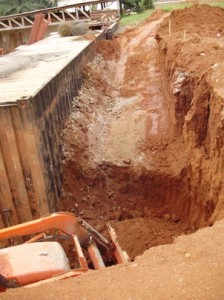 Today the container is raised up high enough to get a concrete slab or footing poured under it.
So as not to waste anything, the grass that was dug up from around the containers was transplanted in the yard at UBAC Hostel where there hadn't been grass.