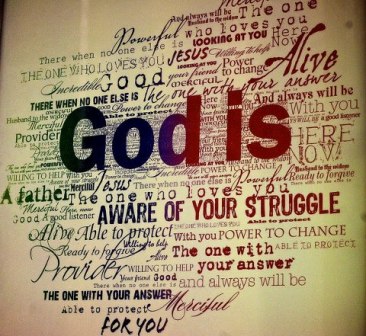 This is an encouraging poster a friend posted on facebook!  Let's all keep praying, realizing that GOD IS!!!!!!!!!
Thank you for praying for our friends Erik, David, Dauda, and the rest as they have been completely exonerated, released from their prison sentence.  It started back on March 25.  We didn't want to write details in order not to cause problems, but you can read about the whole thing if you google David Simpson, BBC.
Thank you for praying for Halima, the young single mother with the horrific infection at our hospital. She left the hospital well on the road to complete healing. Please keep her in your prayers for an open heart for the gospel.
Thank you for praying for Hammadou, our Fulani friend who is facing health and soul issues. He is under treatment with a Mslim leader in a town many miles from home. He is well physically now – please keep praying for his release from misconceptions, that he would understand how much God really loves him!
Please pray for Jean Bedele, a candidate for the position of ag village extension agent/assistant director of CEFA. He visited Gamboula and CEFA last week and we're hoping he'll feel led to work with us.
Please pray for CEFA director Benoit, as he will be traveling alot this month. Into the first week of Sept. he'll be presiding as council president over a national Baptist meeting, then for the last two weeks of Sept. he'll be in Burkina Faso at an ECHO (Christian ag development org) conference.
Please pray that we would be faithful to the Lord's leading, that we would have hearts and minds open to His guidance.
Blessings and hugs,
Roy & Aleta