Daily Archives:
September 8, 2012
We've just had a week long conference for the "Union des Soeurs", or "Sisters' Group".  They've had teachings and early morning prayer and exercise, singing and dancing and a competition to see which region (they've come from as far away …
Lots of people have asked us what jackfruit looks like and tastes like – we can at least show you what it looks like.  It tastes yummy and is one of the most successful (from Malaysia).   Most people like it …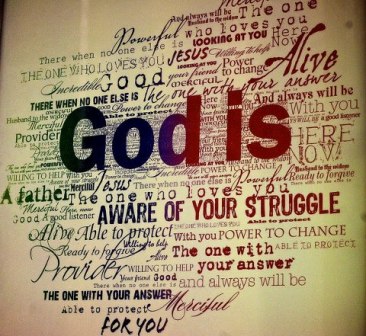 This is an encouraging poster a friend posted on facebook!  Let's all keep praying, realizing that GOD IS!!!!!!!!!
Thank you for praying for our friends Erik, David, Dauda, and the rest as they have been completely exonerated, released from their …