It happened in January…. and I just found out it happened again this week!
Good plumbing fixtures are so hard to find in Africa. So the fact that a pipe or hose broke in the boys bathroom is no surprise. The surprise is WHEN it breaks. Both times it likely broke or came disconnected during the night and wasn't discovered until morning. Both times no classes were in session the day of discovery, so at least school wasn't disrupted.
Knowing how it went in January, I can imagine … (photos are from the January event)
This is at least the third time the library has flooded. The first time Ron drilled drain holes in the upstairs classroom wall.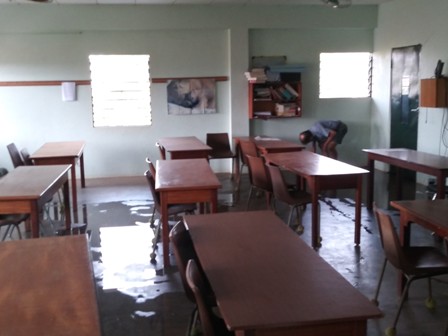 As seen from outside…
The downstairs had flooded so deep Ron decided (in January) to drill more holes in the wall downstairs. Thankfully it wasn't so deep that any books got wet.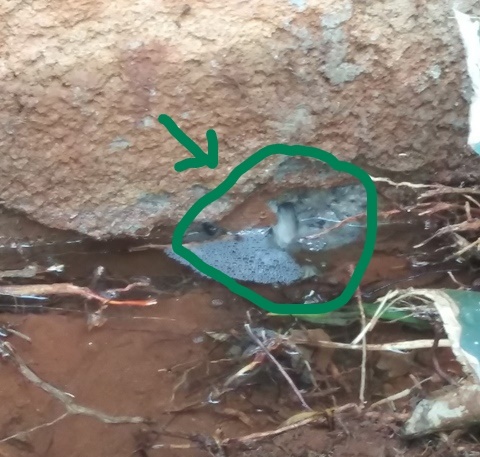 Thankfully last week a couple of the grounds crew were allowed back to work so Ron had help getting the mess cleaned up … again. And of course, his faithful companion Sam is always willing to help lick it up!