This week we celebrated Edison, also kown as "Pa Ndi."  After over 20 years of service to SIL and RFIS it was his last day of work. Edison retired this week and we are so grateful for all of his years of service to the missionary community and the school. Most recently he has been responsible for cleaning the auditorium and sweeping the pavillion among other things.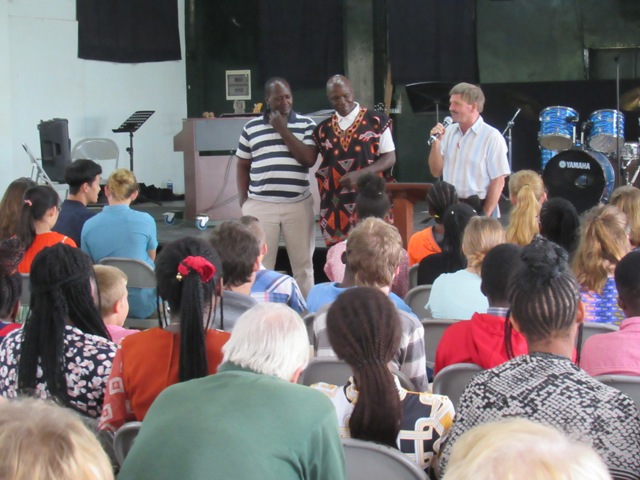 Ron, as Director of the staff , and Mr. Buba as Edison's direct supervisor, said a few words at the end of chapel. Edison then also said a few words.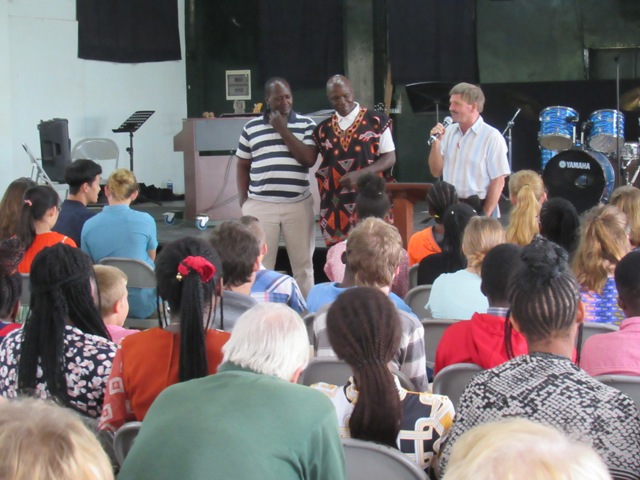 After the speeches and recognition (the students cheered wildly in appreciation of his history at the school), we all went out for a small reception with lots of cake for all.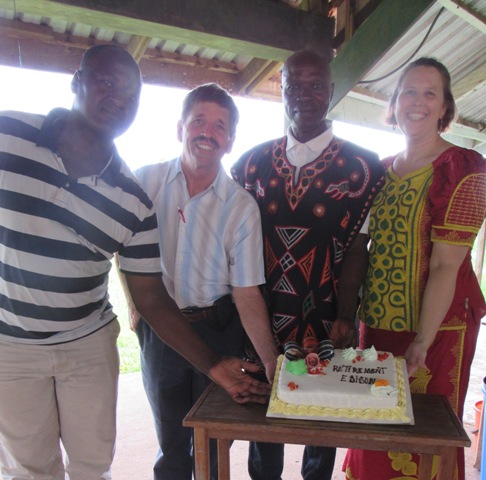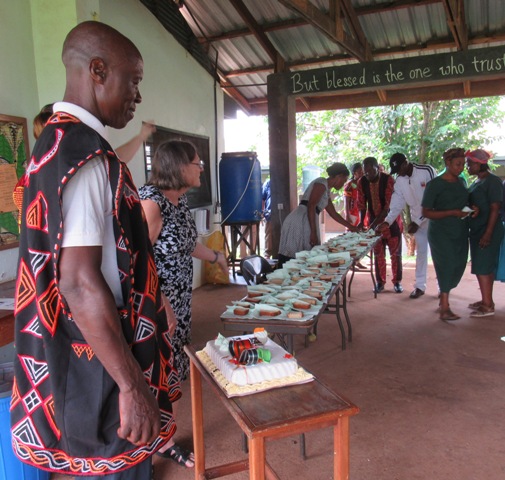 The staff and students will miss seeing Edison around the campus.