Friday the 19th January was a very busy day for Ron and the guys working on the gym construction project. The big crane came for the last time.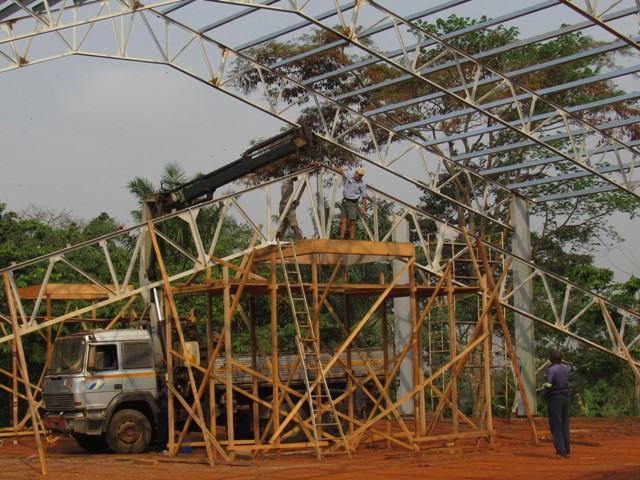 This last, broken, fixed (or so we thought) truss was lifted slowly just a tad. But as it rose up in the air, the arms started to fold in again! So it was lowered back in place and a couple of angle iron bars welded in to brace it, and keep it from folding on itself again. This took an unplanned extra couple of hours. Not a great start to a very busy day!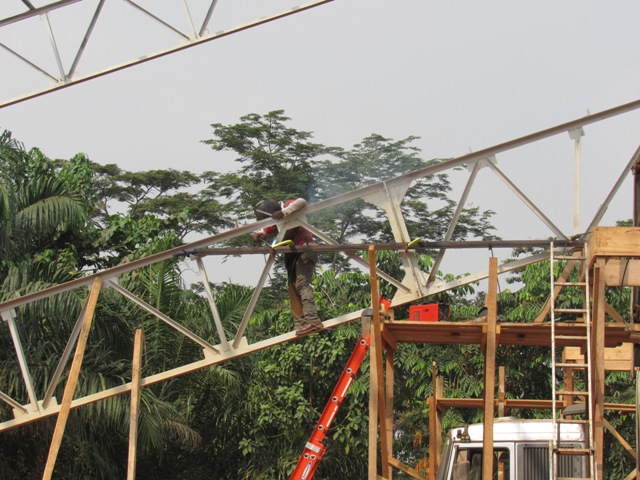 When both angle irons were welded on, they painted them to match the color of the rest of the truss.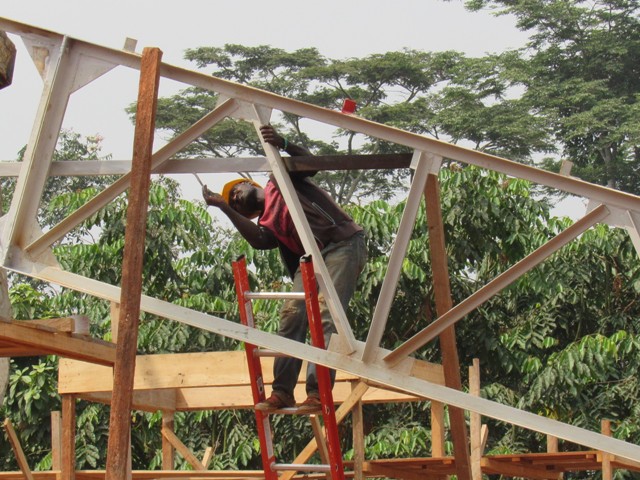 The 2nd time trying to lift the truss it worked, stayed stable. So the crane moved in 180* from the scaffold in the middle of the gym to the scaffold at the end of the gym… very slowly and carefully so as not to bump anything and break it again!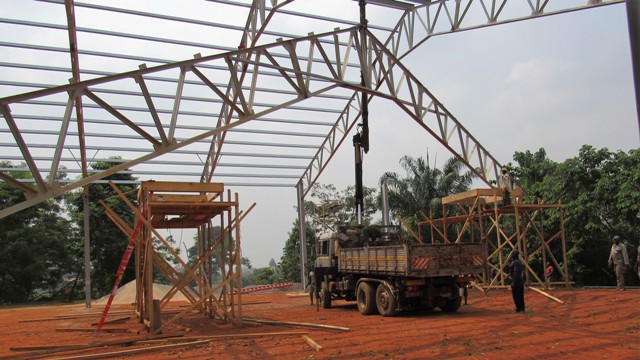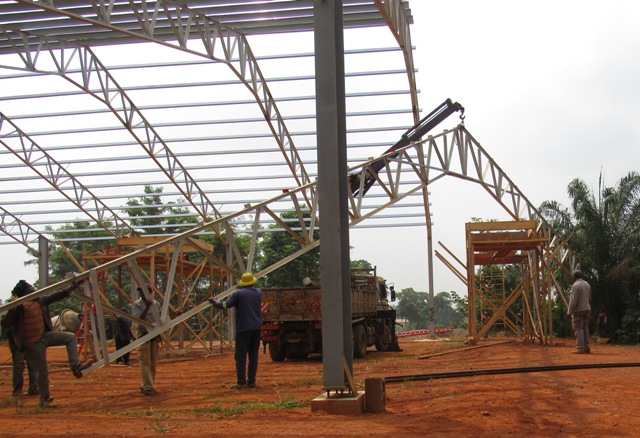 And voila! The stable truss was secured to the scaffold and ready to be raised onto the last set of support beams.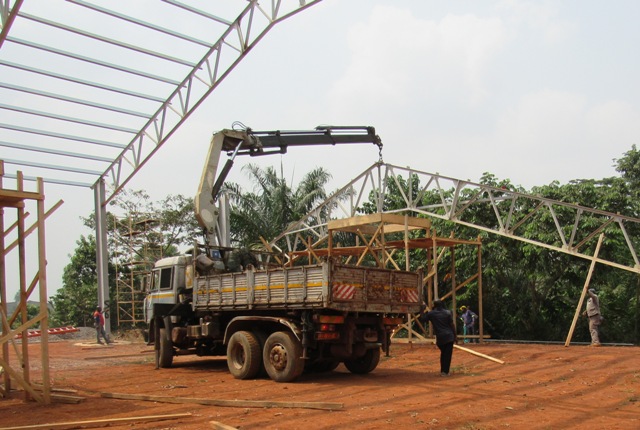 Then the truck had to move down to the grassy area beyond the gym "floor" in position to lift the truss up to the beams. And yes, the tree tops were a bit in the way part of the time.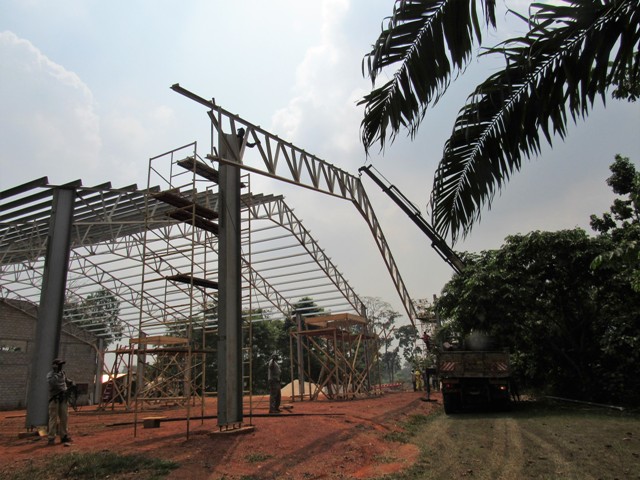 Next, the climbers screwed in the angle irons to hold the truss in place until they have time to attach the prulins Monday.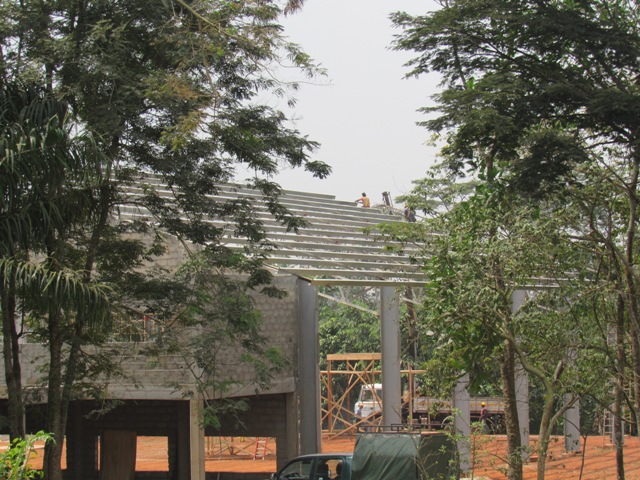 The last thing to do was to attach the  support angle irons and then weld it on to the beams.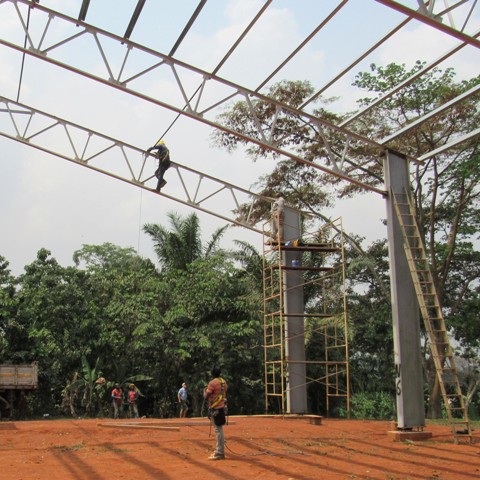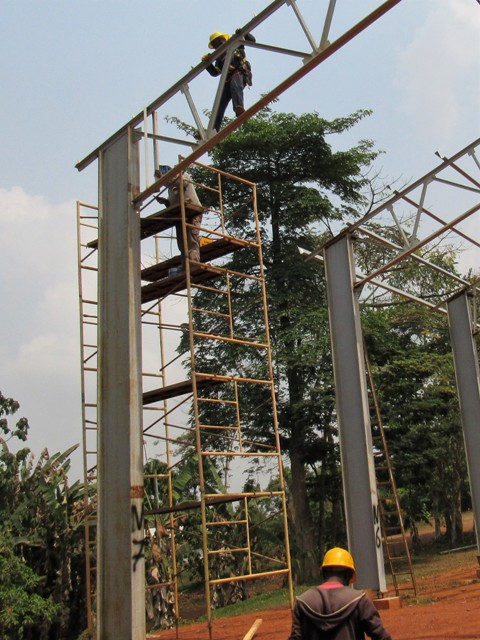 What a relief to have that last "problem child" truss welded in place to complete the skeleton of the gym roof. Thank God that it was completed with no injuries or casualties.