The Hindustani Covenant Church (the Covenant Church in India) is a long-standing partner of Covenant World Relief. HCC has a wonderful ministry called Covenant Social Services (CSS), who we work with when we partner with HCC. In some ways, CSS is to HCC like CWR is to the ECC here in the US and Canada. CSS is the relief and development ministry of HCC. They are always faithful in sending us plenty of updates (click
here
and
here
), and with the arrival of new projects with HCC, we have even more to share! Below are descriptions of our
three newest projects with HCC/CSS
:
Kashmir
Kashmir is a naturally beautiful place; visitors often call it "paradise on earth." However, there is another, often unmentioned, side of Kashmir where inequality and injustice are overwhelming. Illiteracy, unemployment, and lack of resources reign. This is all worsened by a frightening lack of infrastructure, as Kashmir lacks roads and electricity. As if this wasn't bad enough, women too often fall victim in this patriarchal society.
Covenant Social Service, along with CWR, has stepped in and is working with the community for long-term development with the woman and children in this region.
Bihar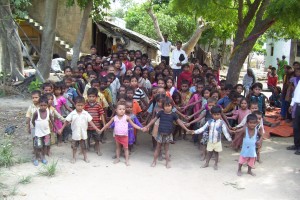 Many states in India are described as "backward" states, meaning they are undeveloped, in terms of gender inequality, poor education, poverty, among other things. Bihar is one of the states labeled as such. The Sitamarhi district of Bihar is by far the most backward region in the state, with 90.4% of the population living in villages and 86% of the population living at a very low standard. The caste system is incredibly prevalent there, and numerous recurring floods have made the situation in Sitamarhi even worse. Only 26% of women are literate, and health and educational facilities are inaccessible to the people there.
Our development project with HCC/CSS empowers women and children facing economic uncertainty, working alongside them so that they may provide for themselves and their families.
Orissa
The state of Orissa, like Bihar, is a labeled as a backward state, with the Kandhamal district being the most severe area. This area has suffered greatly because of persecution. Our partner has described the situation in the following way:
The communal disharmony followed by persecution of tribal Christians led to huge losses and displacement.  Over 50,000 people had to take shelter in government organized camps and nearby cities. As the situation seemed under control families started returning to their villages and restart their family lives.  It was a challenge for them because they were afraid of further persecution; there are families still to come out of the traumatic experiences of abuse and violence; some of them are not allowed to enter their villages unless they change their religions; some families are not allowed even to start cultivation in their farm lands; there are still families who have not yet received compensation announced by the state government.  Efforts were made towards rehabilitation of the tribal Christians in the past two years.   Children, women and adolescent girls and other stake holders were involved in the process of their own rehabilitation. 
This project with HCC/CSS will work with those affected by this persecution towards justice, equality, and empowerment for women and children in this community.