Last night our local church, Jipijapa hosted our annual Christmas program. This picture is a little blurry, which is kind of how I think we all felt at the end of the night (turkey, carols, tiny tots, a number of special performances and then clean up, need I say more).
My (Naomi's) grand finale as director of Sunday School was to co-lead the children in singing a little song that we used to help teach them the true meaning of Christmas. It's been such a privilege to be a part of their little lives, teaching them truths about God and leading them towards a relationship with Christ.
** The question mark being "upside down" isn't a mistake, that's how we punctuate here! "Upside down" at the beginning of a question, "right side up" at the end. ¿Make sense?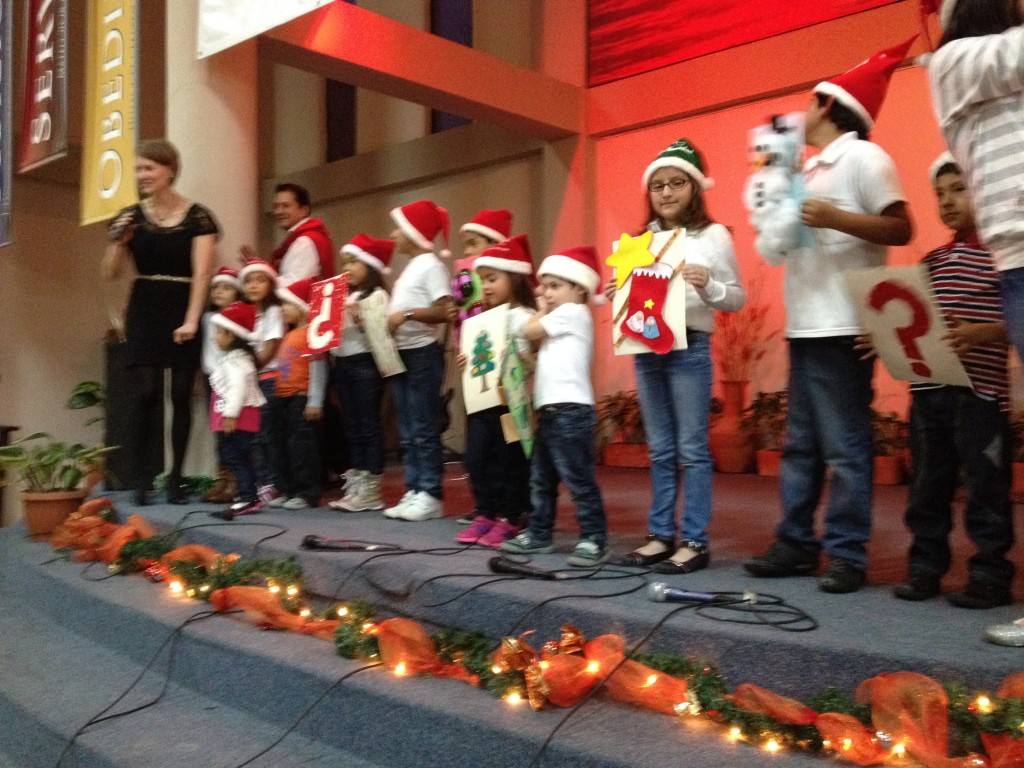 This little "elf" cracks me up!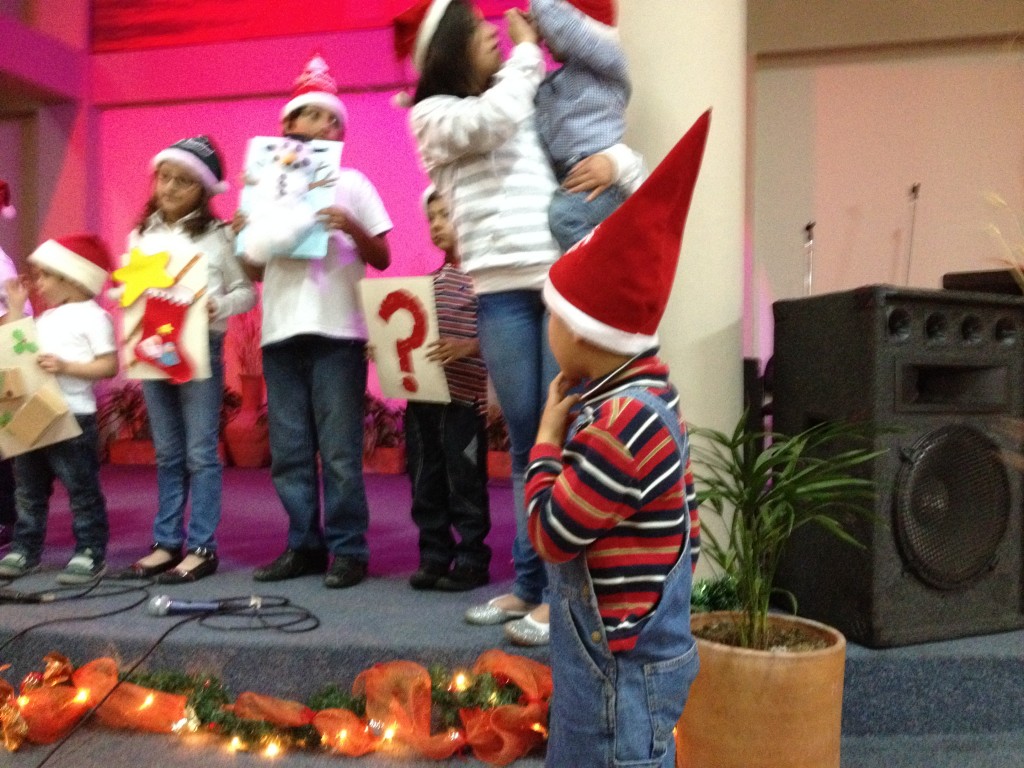 This little girl is the Pastor's daughter and is one of the kids I've been teaching in Sunday School.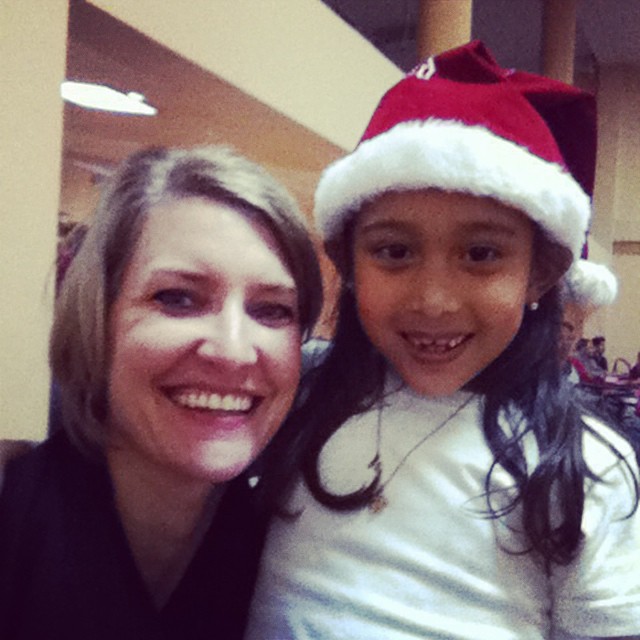 At the end of the night we took a group photo. This is the body of believers God has allowed us to share our lives with. Pray for them and for us that we would follow after God with our whole hearts and serve Him in unity and that God would use this congregation to impact our community!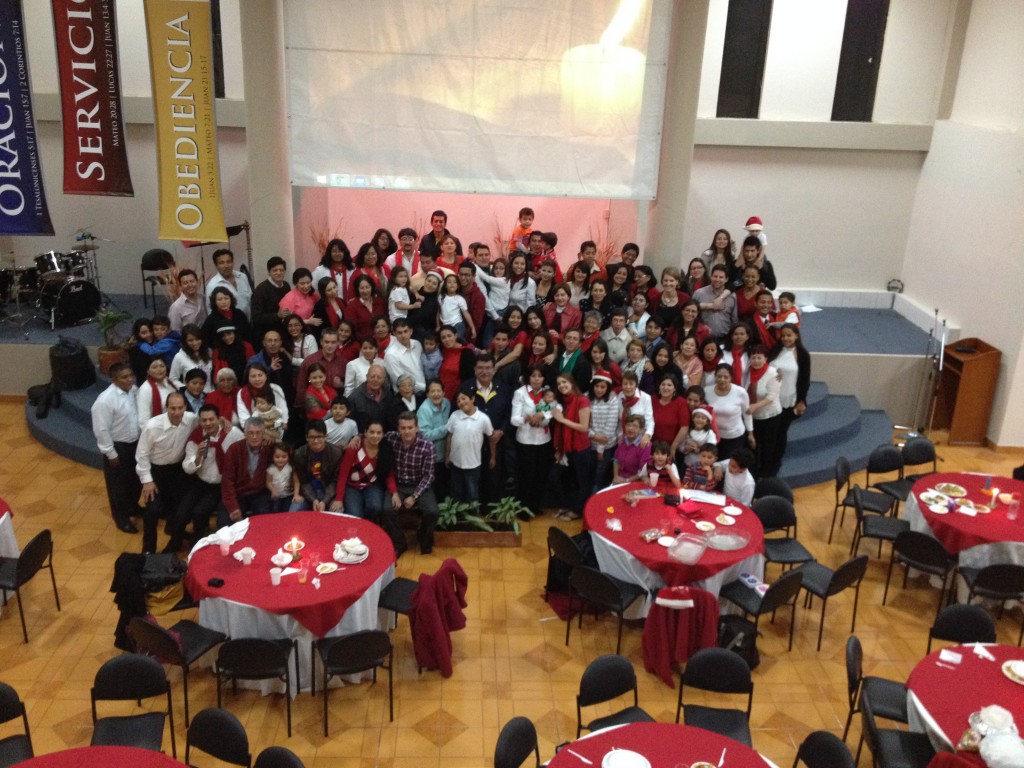 ¡Feliz Navidad!