Between painting the church and preparing for/ attending all the holiday gatherings, it's been a busy week!
These crazy men are apparently very excited about grilling some good meat! Josh was asked to be grill-master for our local church's couple's group's end of the year dinner. We don't know what the guys liked more, hanging out and chatting or getting to steal choice tidbits of meat from the grill.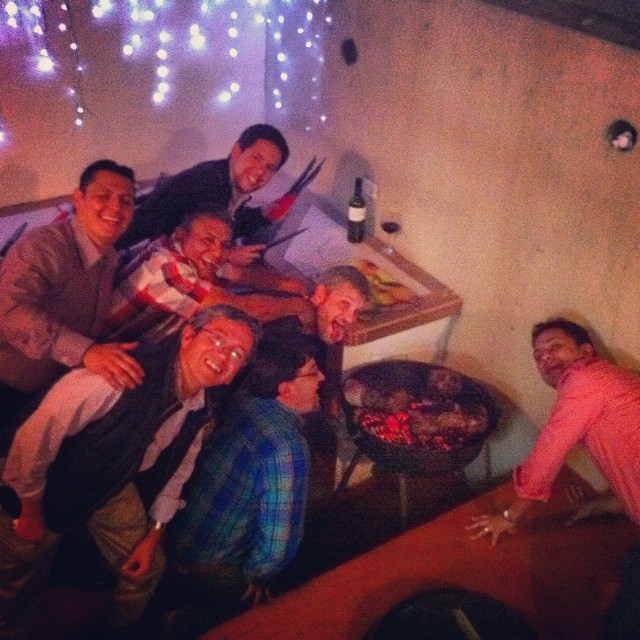 We sung traditional Christmas carols and took time to think through various aspects of Christmas. But the part that was the most meaningful perhaps was when each person spoke blessings and words of thanks upon the life of another individual in the group. In a time of horrible traffic, impatient shoppers and endless to-do lists, it was a beautiful way to bring the focus back to what Christ came to teach: loving one another. Thank you, Jesus, for this time, thank you for blessing us with such great brothers and sisters in Christ.