This is not a tradition of ours (thankfully) but this year our local church's desire to have a Christmas program (well, that actually IS a tradition) sparked the fire to start painting the church (hence the work clothes). The sanctuary has been two shades of peach for years and was showing wear and tear. So a small group gathered and worked from 4pm to almost midnight splashing on a new coat of paint!
You can see the difference of colors! What a change!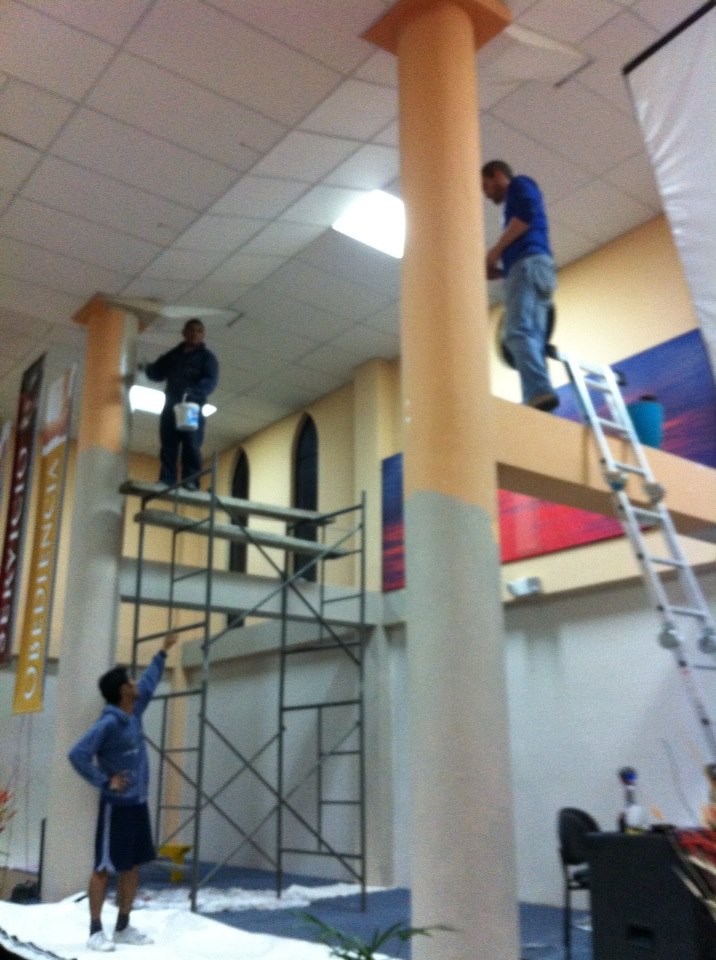 And this was the Sunday morning service. The hope is that we will have some work days with the congregation in January and finish the whole sanctuary!!