Overnight the street in front of the supermarket in our neighborhood was transformed into a mini marketplace carrying all the necessary goods to ring in the New Year in style.
Sparklers, wigs (for dressing up), grapes (for eating 12 at the stroke of midnight, each grape punctuating a wish for the year to come) and "año viejo" effigies for burning were all sold along the sidewalk. The most basic "año viejos" are little bodies with faces.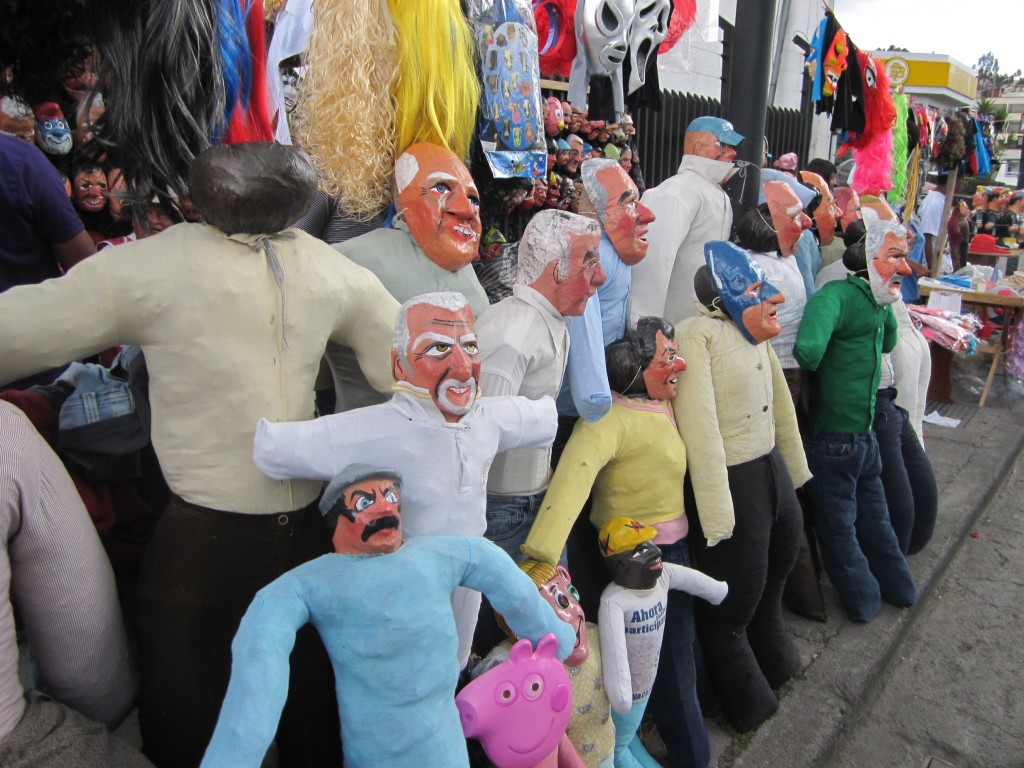 But they can also be paper mache superheroes, comic figures or popular TV show characters. I especially loved this Sponge Bob Square Pants!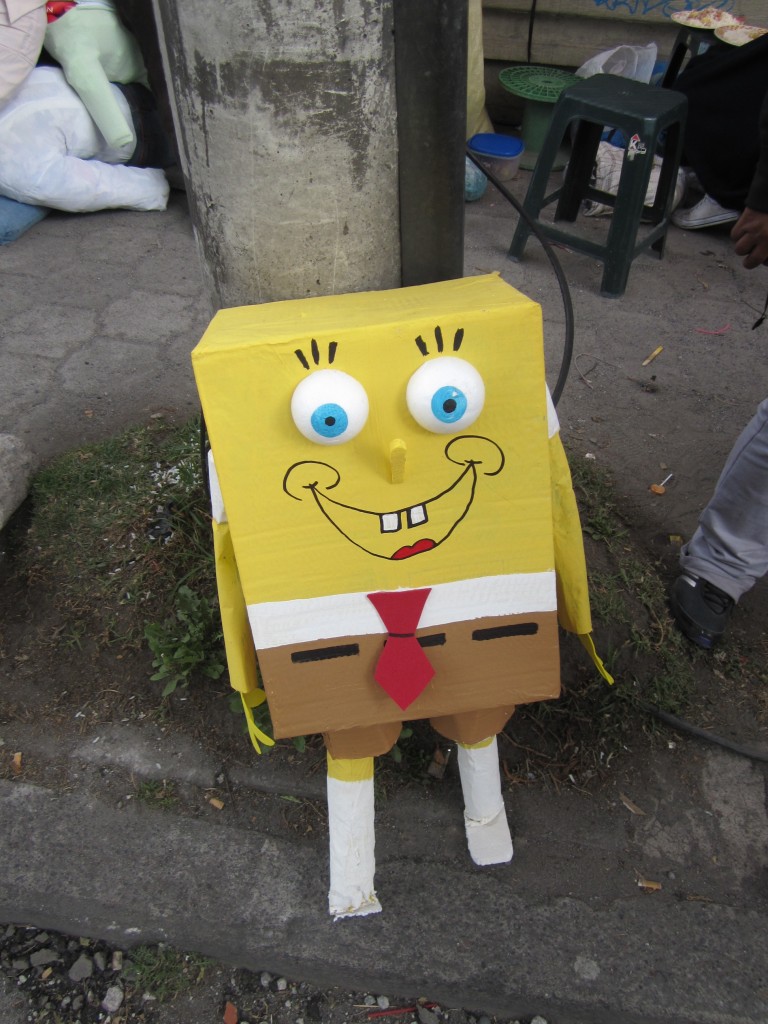 And this superhero!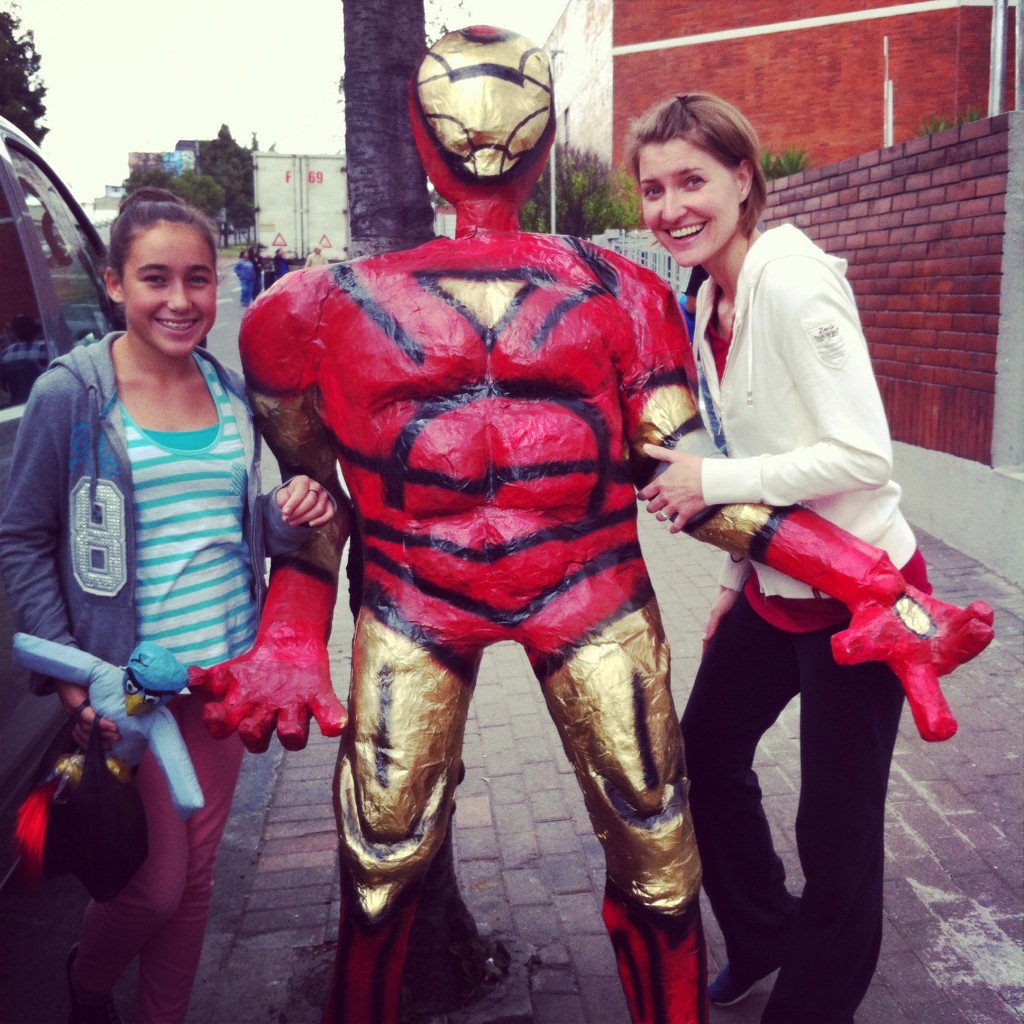 It is a bit odd to walk through the various venders and see piles of headless bodies.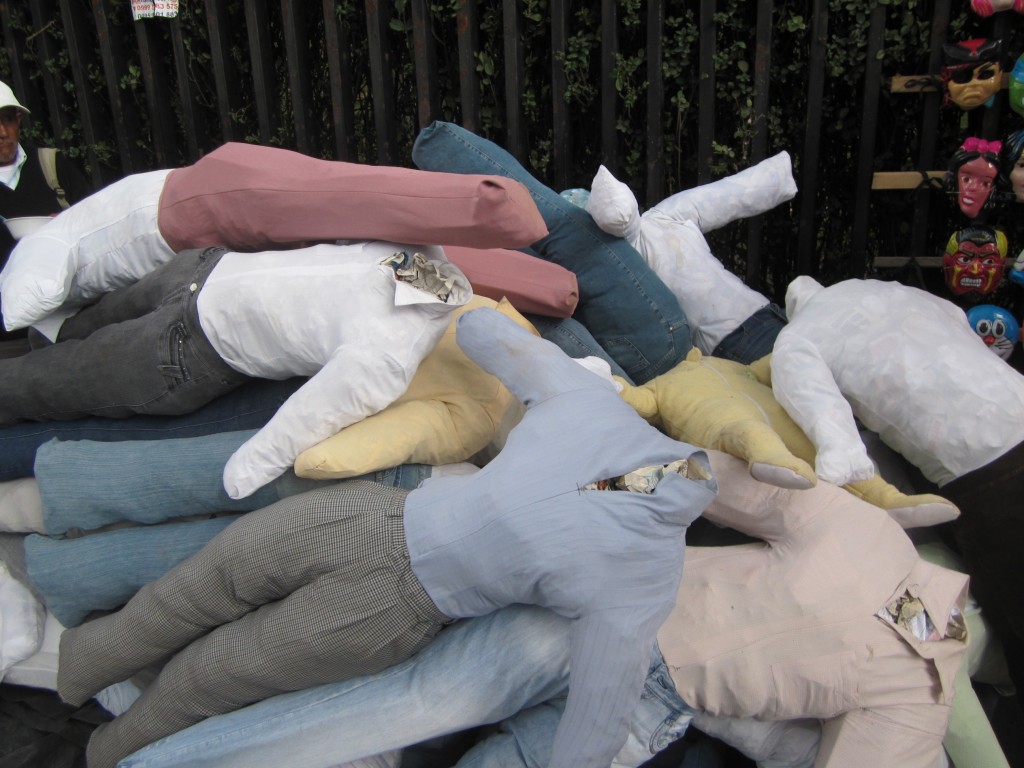 And these faces! It's as if their grimaces tell of the fact that they will be burned in a matter of hours.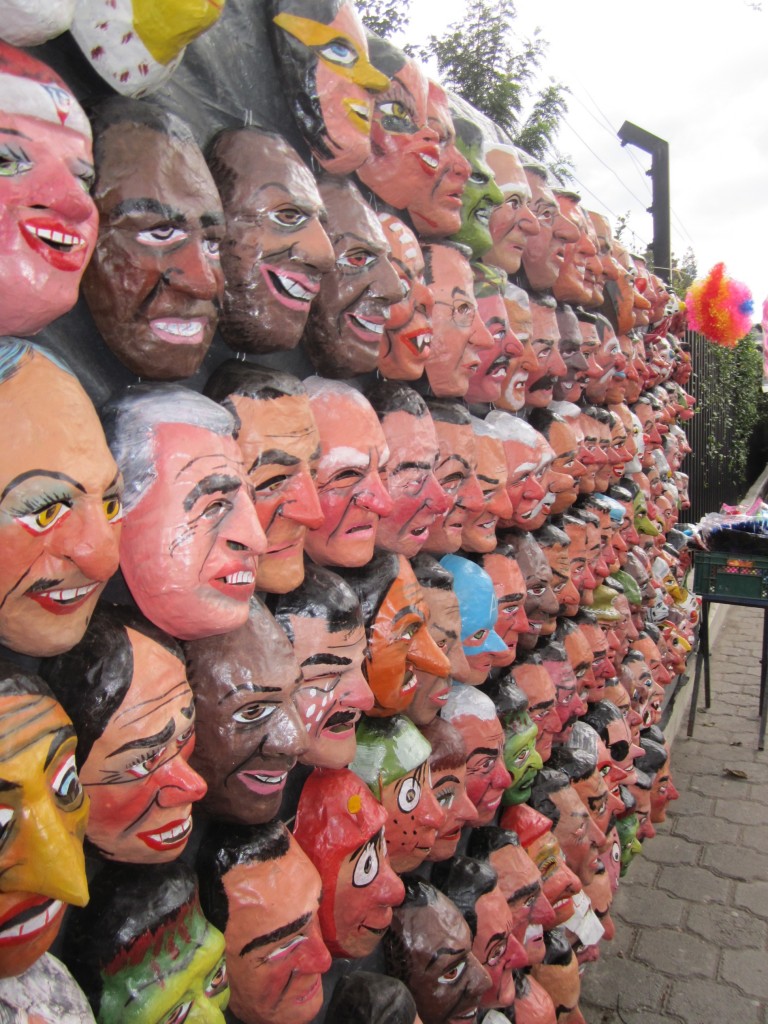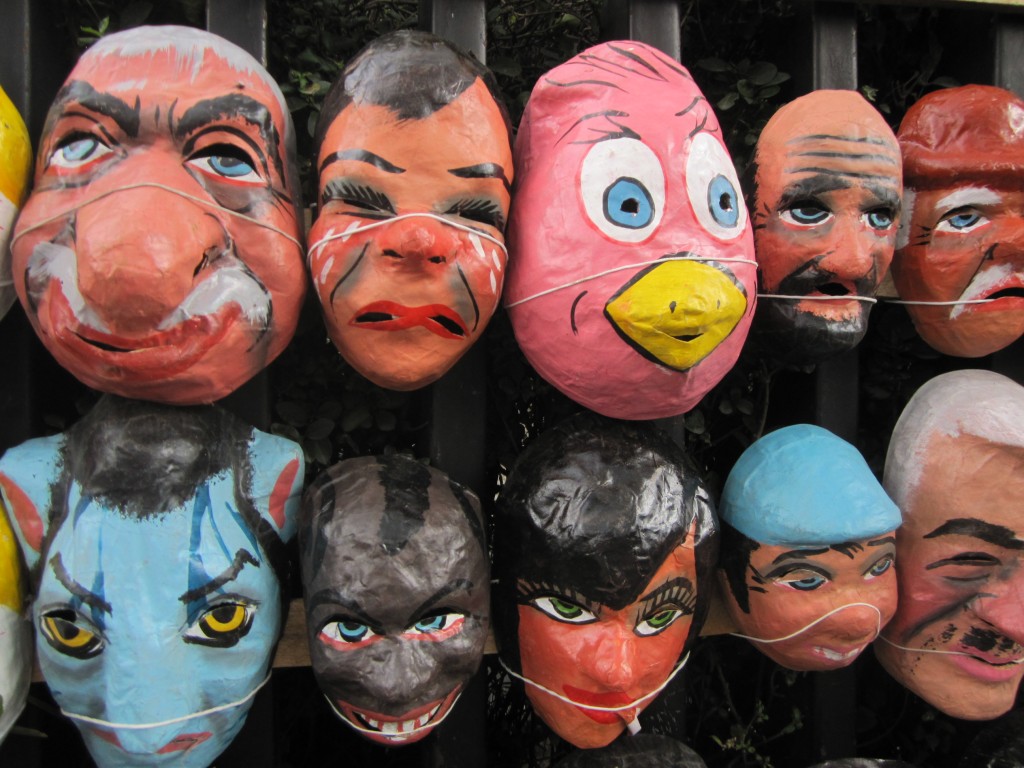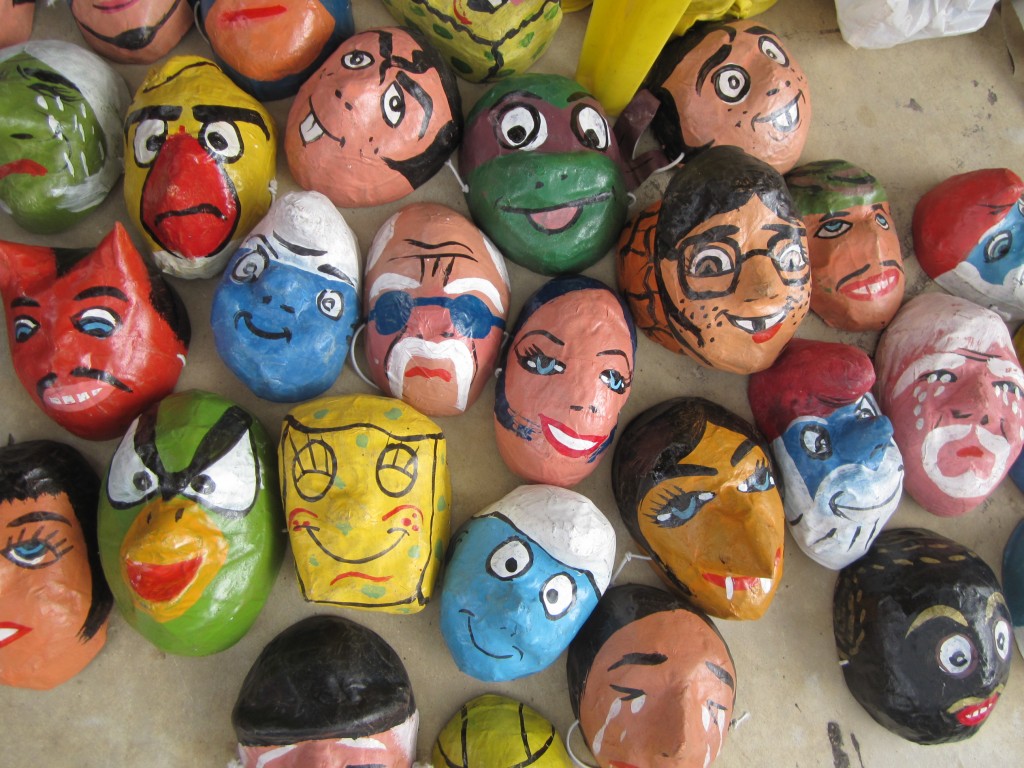 Our friends, the Williams, were staying with us and we all decided to adopt this tradition as our own, we bought 3 little bodies and 1 reindeer.
Then to the soundtrack of booming fireworks we went outside and watched them exploding in their sparkly, multicolored glory all throughout the city (ordinances aren't as strict here which makes for a gorgeous display).
On the street outside our house our little group gathered alongside other clusters of neighbors to light the "Año Viejo" figures, it was thoroughly satisfying to burn away 2014 and welcome 2015 with a jump over the flames and a wish for new things in the new year.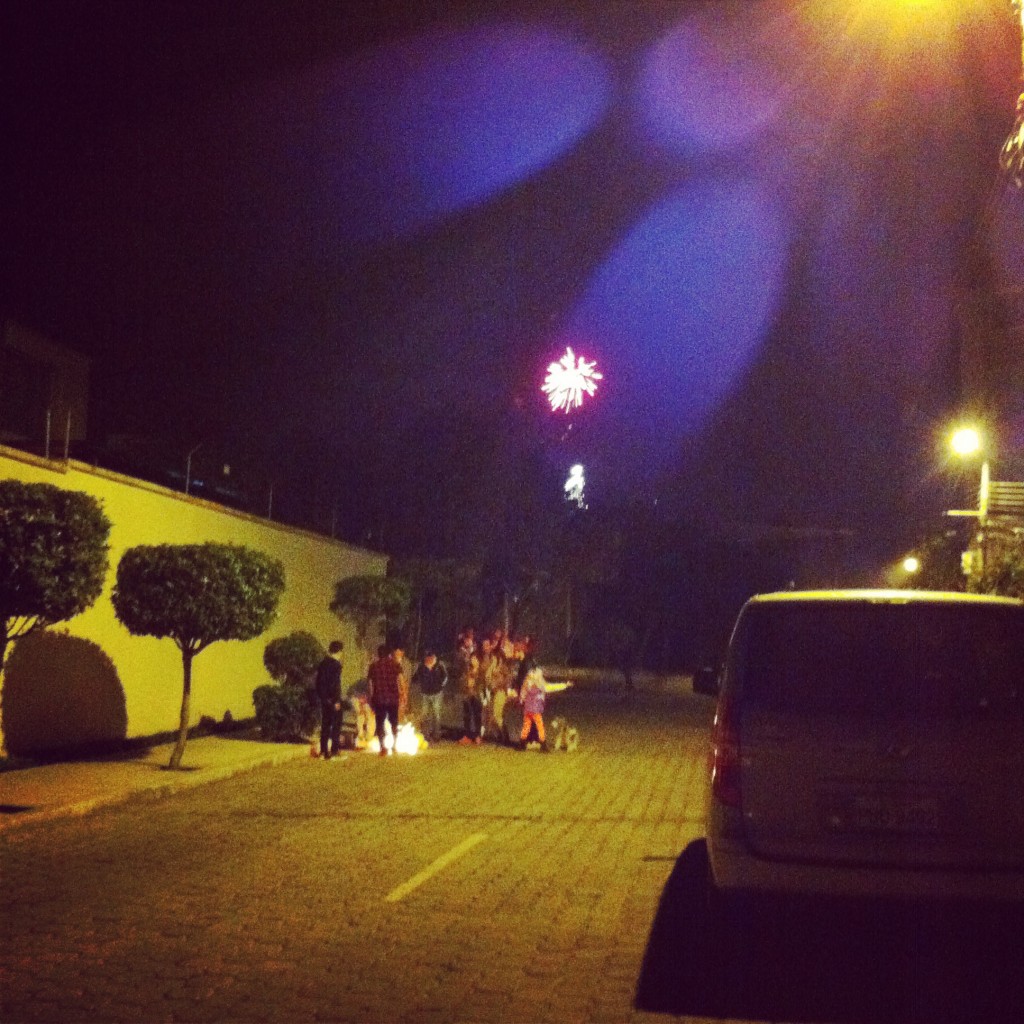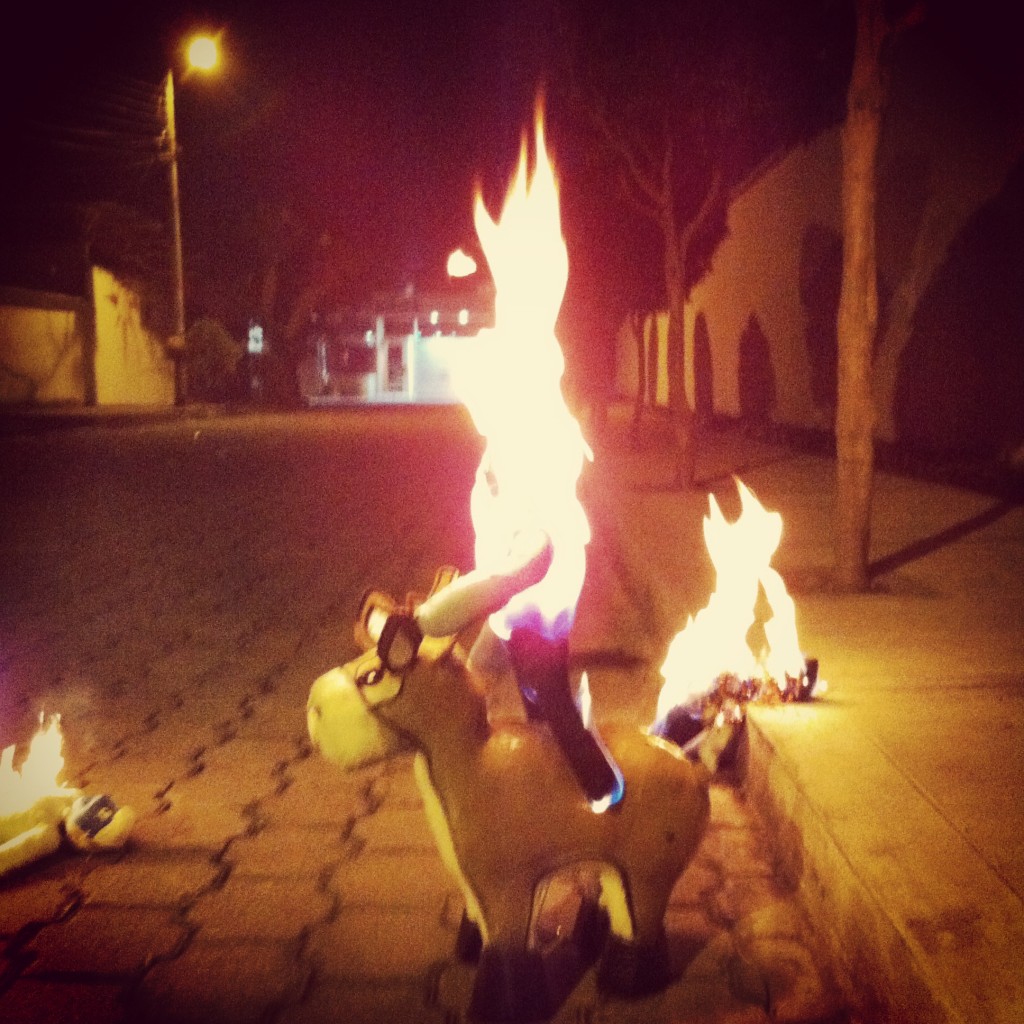 Wishing you a glorious 2015 filled with peace and grace!