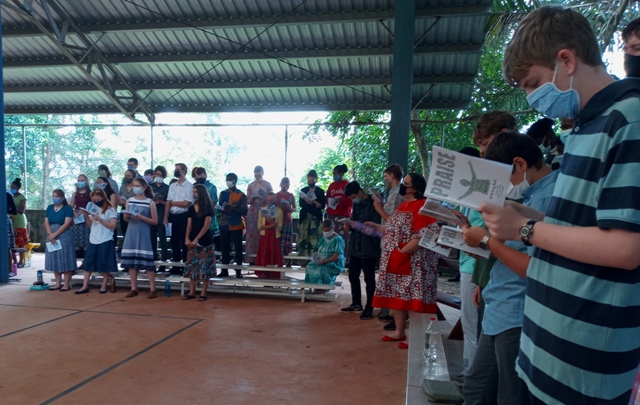 We've started the 2nd quarter of this 2020-21 school year and are finally able to put community building activities back into the schedule. Those activities include Chapel Wednesdays and Assembly the other mornings.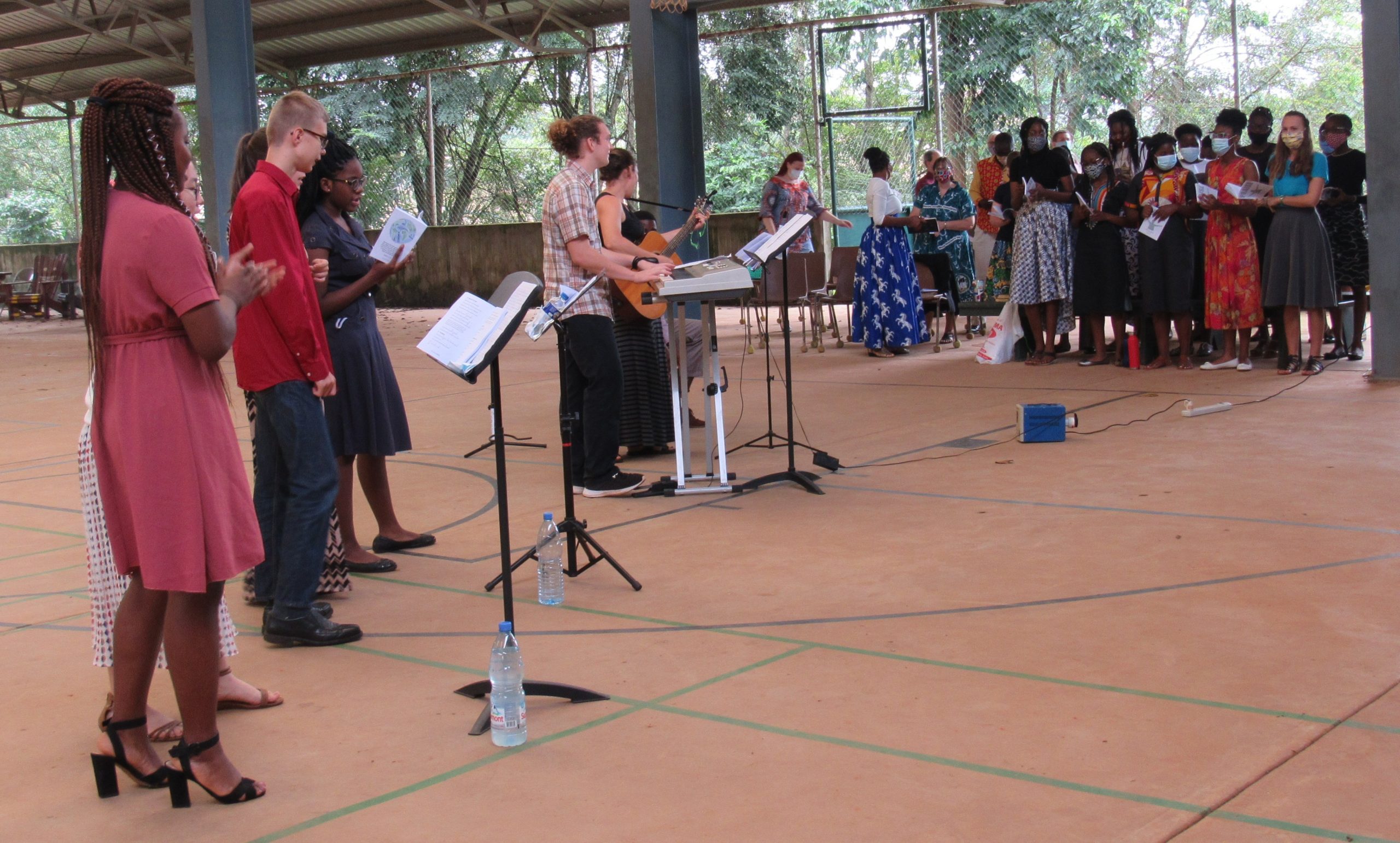 Having a big open gym helps us to be able to safely gather for worship and singing — albiet with masks 🙂  Not being in the audeitorium means gonig unplugged for the most part – no speakers, amps, or powerpoint on the screen. And some quick work by Mary Noren gave us song lyrics unplugged — old school.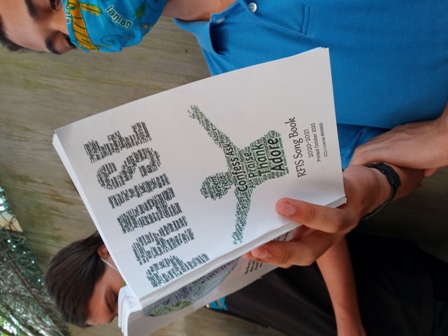 Our first chapel speaker was Assistant Director,  Dr. Nka sharing his testimony.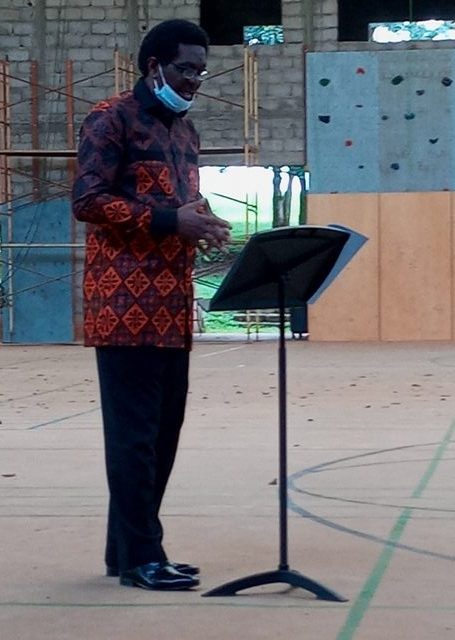 A new thing added to Chapel this year is to end with discussion questions. Students broke into groups to discuss the questions given by the speaker.