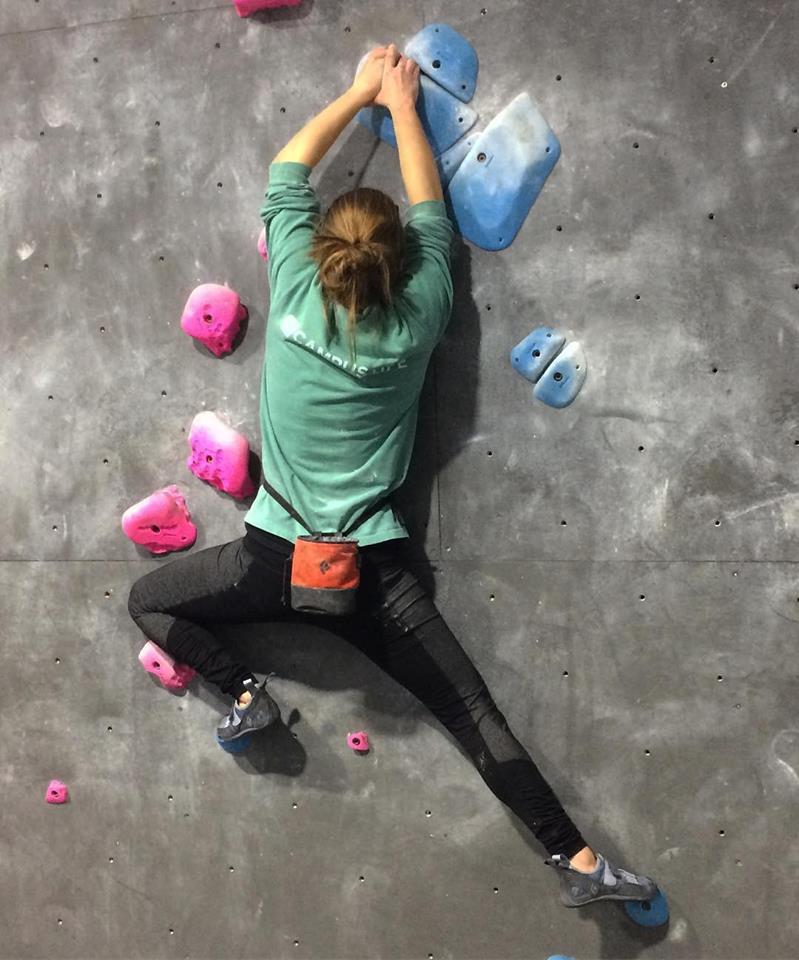 Ron has been learning all about climbing walls and how to build them. He visited one where our kids have membership here in Michigan. When the Operations Manager was assured that Ron is not a local competitor, he offered very helpful advice, and a donation of used climbing shoes.
Thanks to generous gifts, Ron was able to order several items for the climbing wall he has been planning to install in the new covered athletic facility at Rain Forest International School (RFIS). Today the boxes of colorful holds arrived!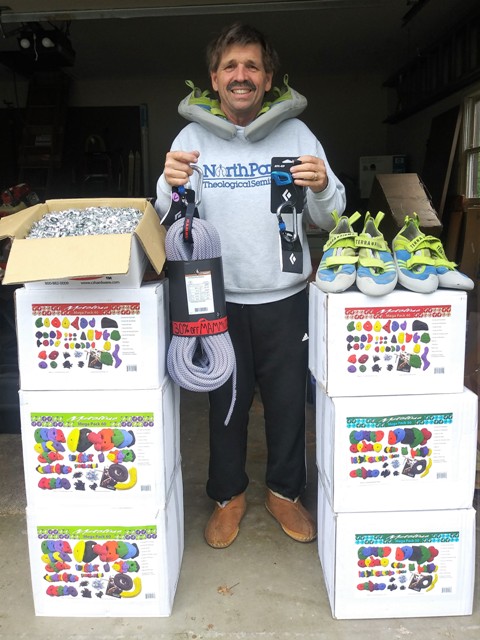 300 climbing holds, 2,000 tee nuts, 1 rope, 2 carabiners, 1 belay device and 15 pairs climbing shoes.  (Training board not pictured but ordered)
The next step is getting them on the container that will be shipped to RFIS, and then  putting it together. Mr. Cone, how about a P.E. unit on bouldering and rock climbing!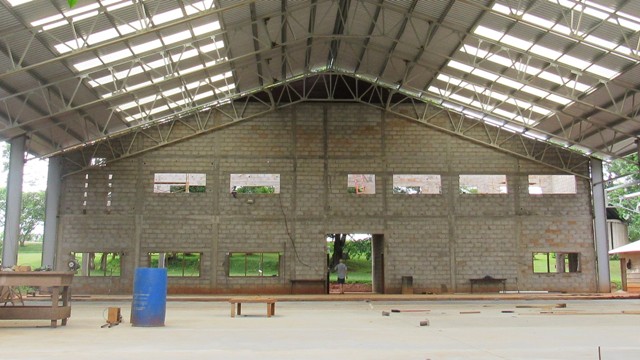 "Climbing is a lot like life. I fall again and again, but I get back on it and give it my all because it's what God has asked me to do."  — Michelle (Ziegelbaur) Visser RFIS Class of 2013