It took pretty much the month of May to complete the gym floor. There were 9 strips poured in all. It was most challenging when it rained — which was only a couple of times. Still, the surface is looking pretty good!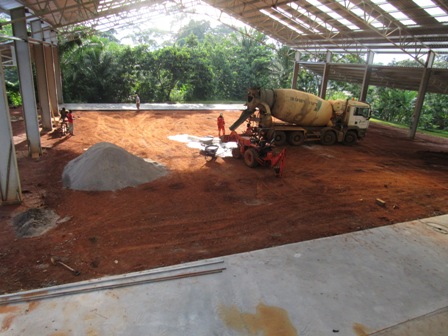 After pouring 2 strips next to the building, they started pouring aat the far end and worked their way up to the 2 strips, leaving the opening for the concrete trucks to enter and exit.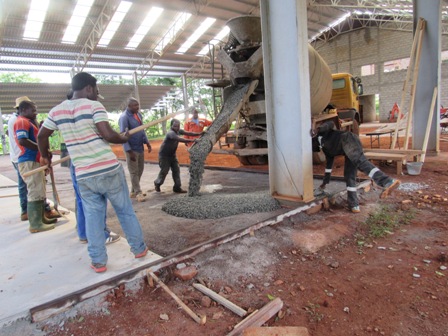 Each strip of ocncrete is delivered by 2 truck loads.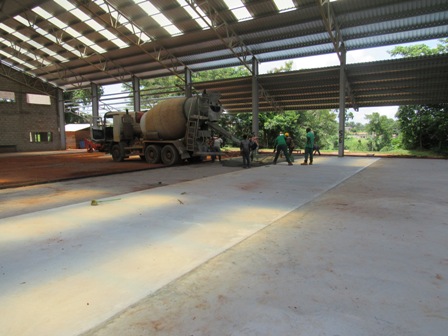 These are the hard working men who have spread and smoothed the concrete for every strip.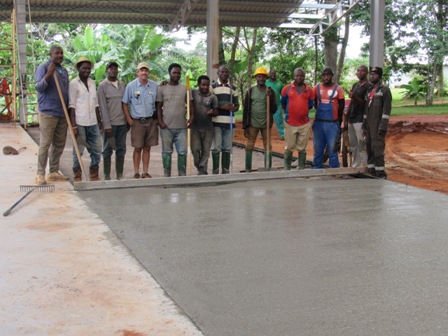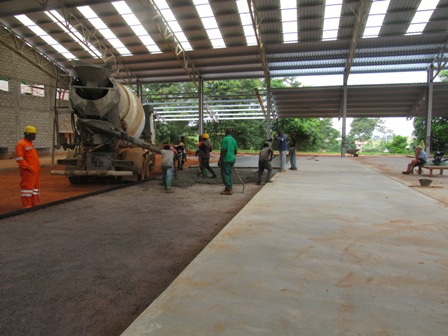 The 8th strip leaves just one to go. With no room to turn arounde it backed in to dump the load.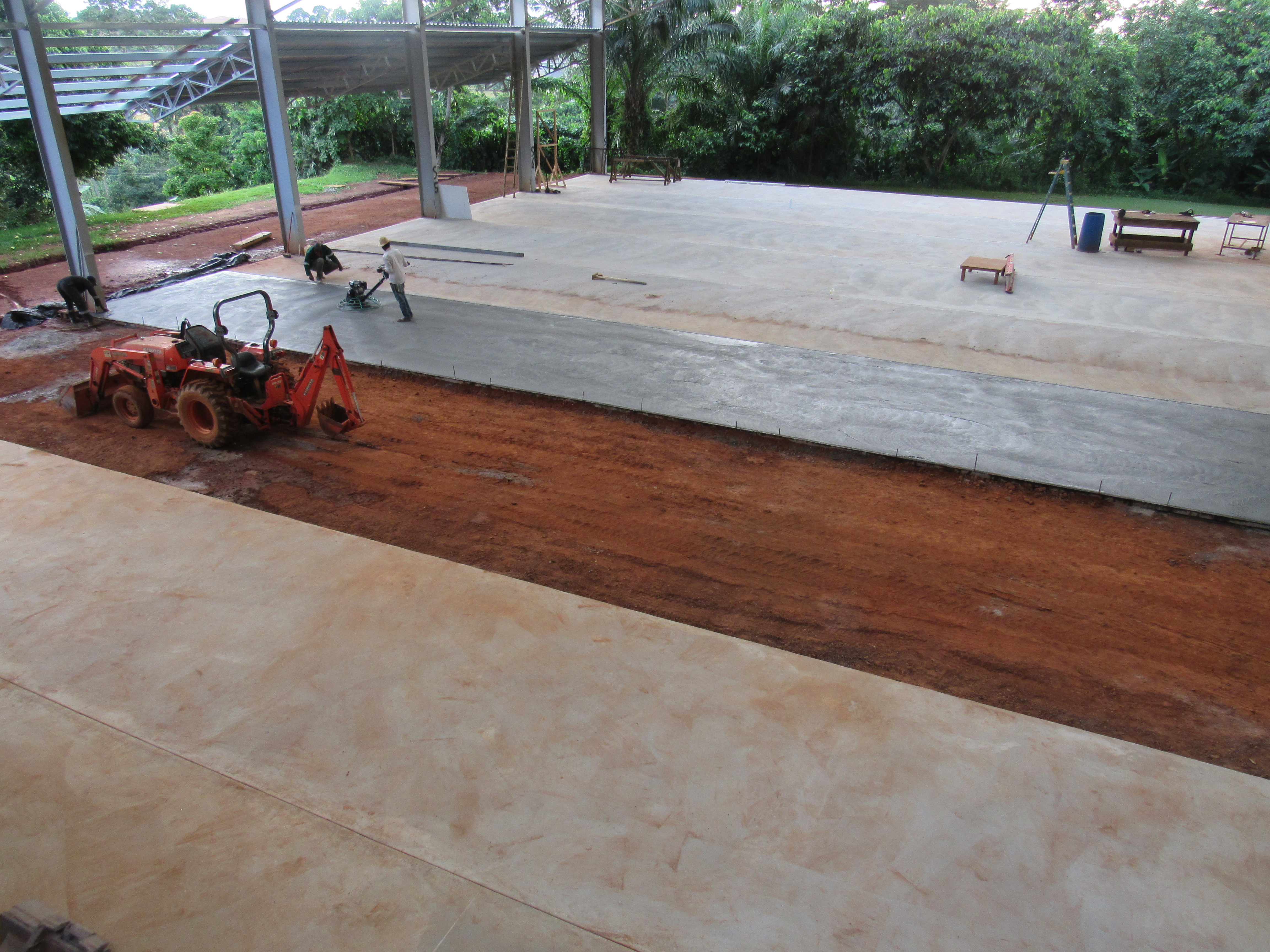 Finally June 7, the last strip was poured, the day of graduation. Ben had hoped it would be done before he graduated.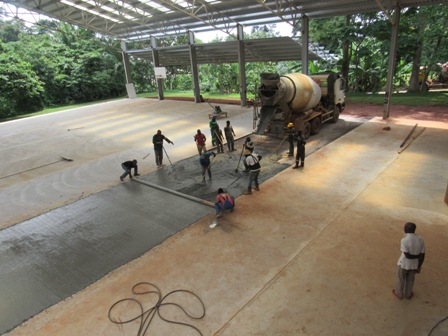 Ron watches the last of the concrete completing the floor.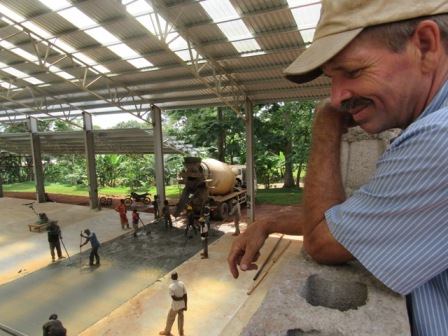 And the day after graduation it was cured enough to use the gym for the first time!