The first week of March, the first side of the roof was almost completed.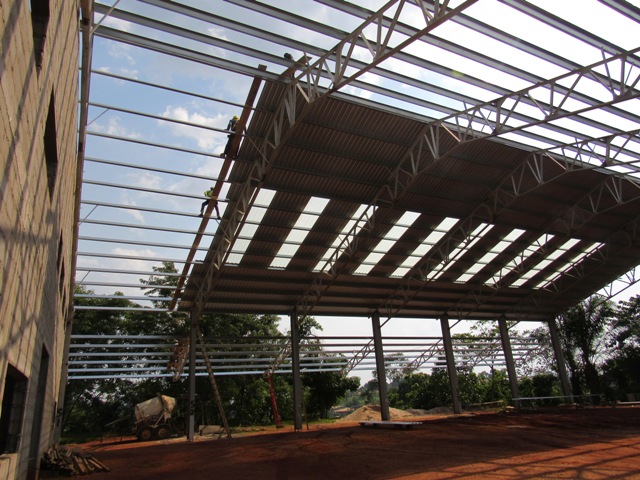 The 2nd week of March the other side of the roof was begun — notice you can see blue sky through the clear skylight roofing sheets.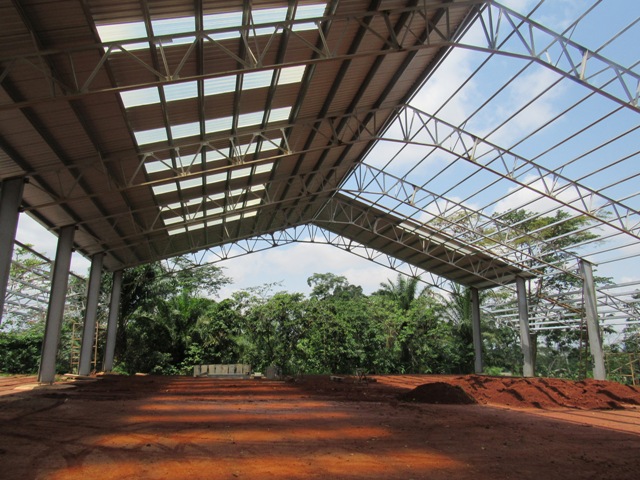 By the end of the 3rd week of March, the whole roof was up — all but the "wings" along the sides.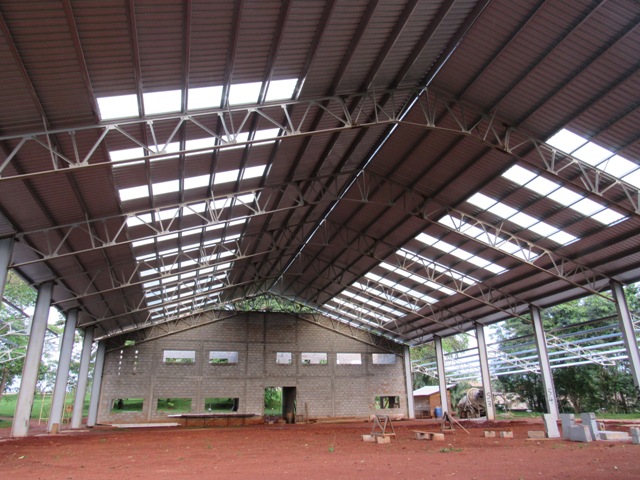 The last week of March they attached the cap along the center line sealing the peak.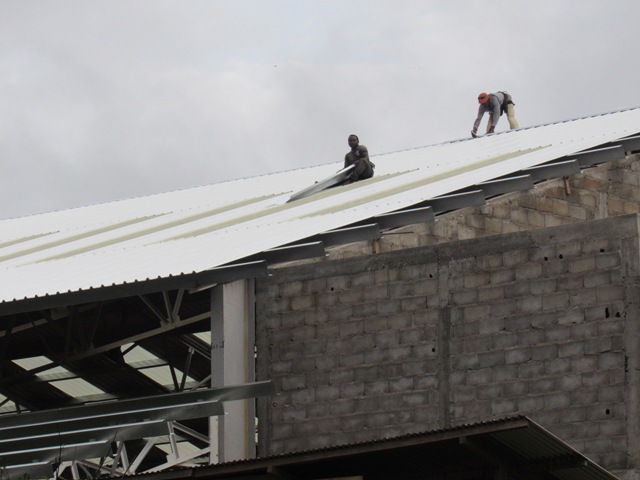 And finally, the last working day of March came the time to celebrate! What better way to celebrate a job well done than with a great meal. Mary (wife of foreman Johannes) cooked up a Cameroonian meal of chicken, fufu corn, and njama-njama.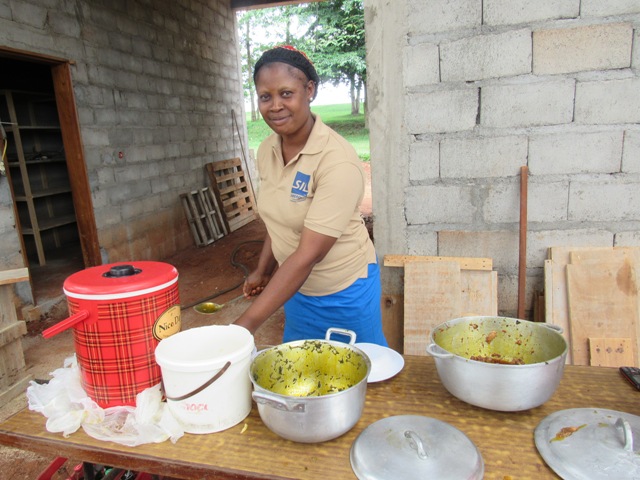 It's only fitting that the men who worked so hard to build this gym should be the first to use it for their celebration!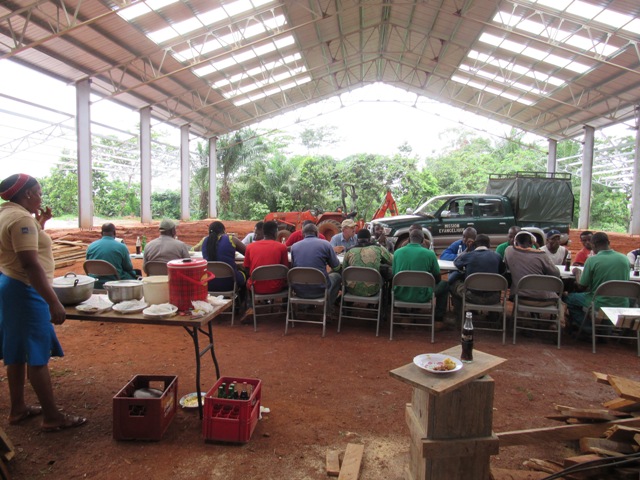 Bon Appetit! And thanks to God for keeping all the workers safe!