December 15th a crane was hired to come assist in the assembly of the trusses for the covered gym.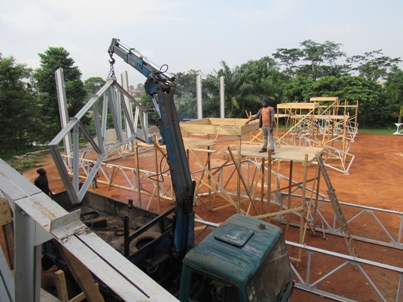 Every part of every truss was welded by Zacharie. He is proud of his work, and he helped construction foreman assemble the peak and 2 "arms" to the 14 trusses.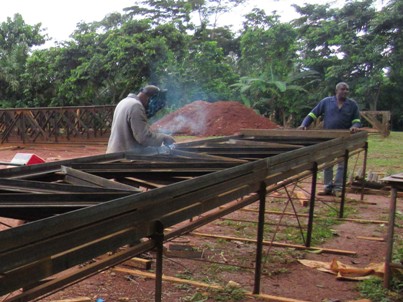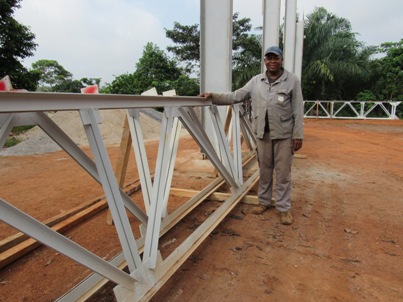 After the center piece was hoisted onto the scaffold, the arm pieces were lifted into place.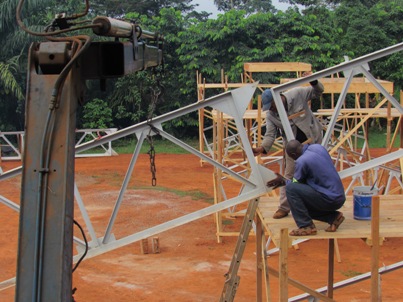 Sometimes the guys on the ground had to jack up the end to bring the parts together.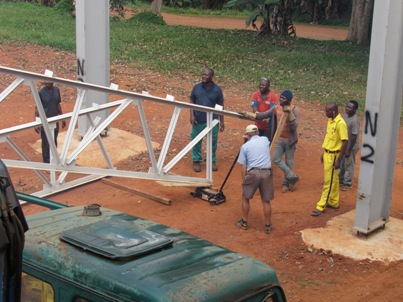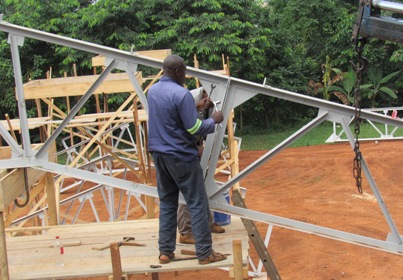 At the end of the day, all 7 trusses were assembled. The 2nd most difficult part of the construction is done. (The 3rd most difficult was hoisting the support beams into place.) Next is going to be THE most difficult part, attaching the trusses to the support beams.