currently: drinking coffee and eating the last of the chocolate from Sweden (sorry, Richard!)
reading: Advent goodness
hearing: the tick of the kitchen clock
seeing: flies….everywhere!
dreaming: of a white christmas (really)
singing: "i'll be home for christmas"
watching: dancing with the stars (ahh, I want to get back into dance so badly!)
eating: lots of homemade bread, christmas cookies, and sauerkraut
drinking: 'BUCH and not enough water
looking forward to: Christmas with our Ecuadorian family
thinking about: rhythms and routines
hoping for: SNOW on Christmas day
missing: family and baby spinach
loving: the holiday busyness
discovering: non-verbal cultural cues (always forever)
crafting: sneaky christmas gifts as well as knitting wash clothes
baking: chocolate chip cookies for our wednesday night bible study in the mountains
writing: christmas cards and this journal
needing: more sleep
wanting: more sleep and rest
reliving: memories from this time last year
debating: if i should take a shower….nah
smelling: A SIMMERING POT OF CHRISTMAS AND pine!
crying: over this video
learning: more about balancing ministry and daily life
deciding: not to let the little things throw off my day
praising: god for the mind-blowing, life-changing: "you will find a baby…..lying in a manger"
planning: January Merge trips and a get-a-way adventure!
Feeling: the heat from the fireplace and bittersweet
5 minutes are up!
What have you been: reading, hearing, seeing, dreaming, singing, watching, eating, drinking, looking froward to, thinking about, hoping for, missing, loving, discovering, crafting, baking, writing, needing, wanting, reliving, debating, smelling, crying, learning, deciding, praising, planning, feeling these days?
I'd love to hear!
Peace,
E
Back from the coast!
And back from an incredible week in Mejia!
We spent 10 days in the community of Mejia which is a couple hours from the coast. We were there with a team from my home state, Minnesota!!!! which made it an extra special week, especially since some of the team members are dear friends of ours!
The team was from New London Covenant church from New London, MN and partnered with the church, Jesus La Vid Verdadera in the small town of Mejia.
Mejia is another town that was greatly effected by the earthquake in April 2016. Many homes were destroyed, including the pastor's house.
One of the beautiful ministries the church started there was helping rebuild some of the homes in the community of Mejia that were completely destroyed by the earthquake. The really cool thing is that it wasn't just the church community in Mejia that was involved but a church community in Cayambe (over 7 hours away) that came down many times in partnership with the church in Mejia to help rebuild homes. We LOVE this!
It's so beautiful when two local churches, whether in the United States, in Ecuador, or anywhere, partner together in bringing God's kingdom here on earth in tangible ways. So beautiful!
And the really neat thing is that, two of the families, who's homes were destroyed and were rebuilt, thanks to the local church in Mejia and Cayambe, were able to host members of the team from Minnesota that came down (as we all stayed in host homes).
I was able to talk with one of the families and they said it was truly a gift from God to be able to host someone in their home when, after the earthquake, they thought they would never be able to again.
Along with staying and connecting in host homes, we helped rebuild the pastor's home. Because of a really rainy season, many streets and homes in Mejia were flooded, especially the pastor's home because of a really low foundation (along with it just being unsafe to live in because of earthquake damage).
We also visited different surrounding communities, helping out with a children's program, participating in two youth nights and the women's ministry night, and at the end of the week, we rented two big buses and went with our host families to the beach!
I am not sure if it was because the team was from Minnesota or because Richard and I have really connected with the Mejia church community (both, actually) but there was such a unity and joy that week! (well, and let's be honest, Jesus has everything to do with that!) We so, so enjoyed each and every person from the Minnesota team and the Mejia team.
We ate lots of fish, lots of plantain…we laughed A LOT (literally tears from laughing so hard), shared different cultural games with each other, made rice crispies together, we cried together, prayed together, worshiped together, sweat together, shared our stories, had a couple hospital runs at 2am (everybody is fine!), and were able to create such deep, great relationships that there were many tears when the time came to say goodbye (but just a goodbye for now!).
Truly, a restful, joy-filled, unifying week.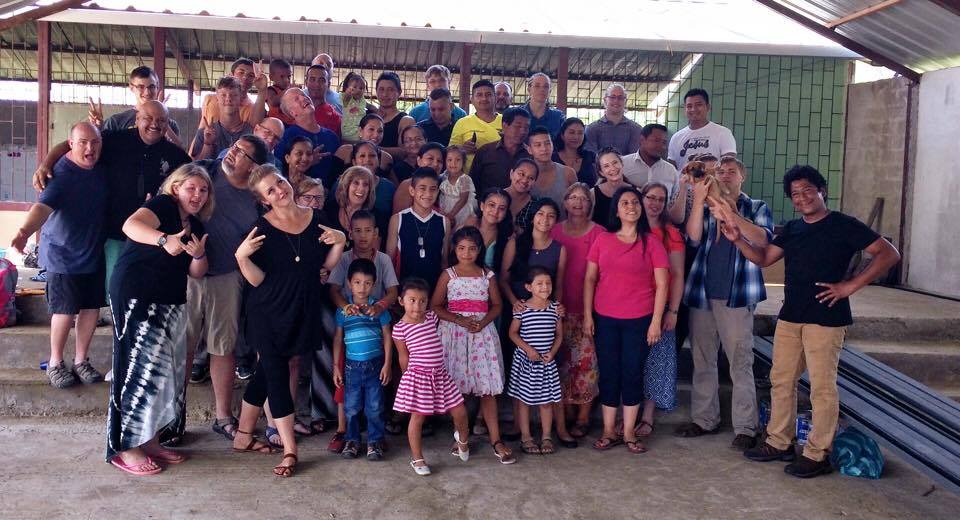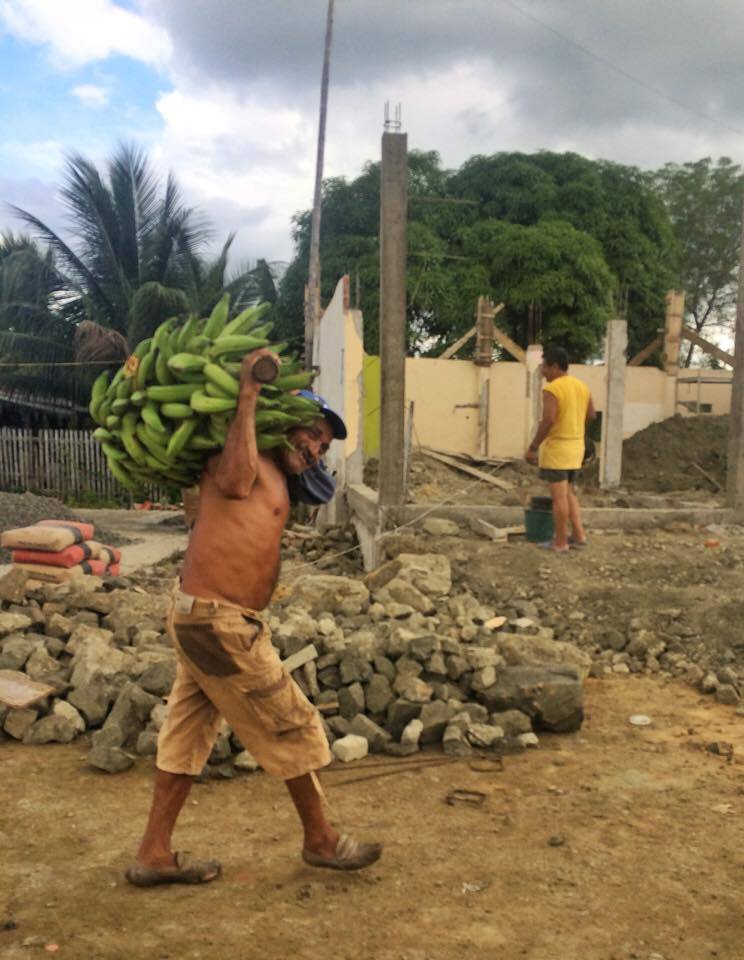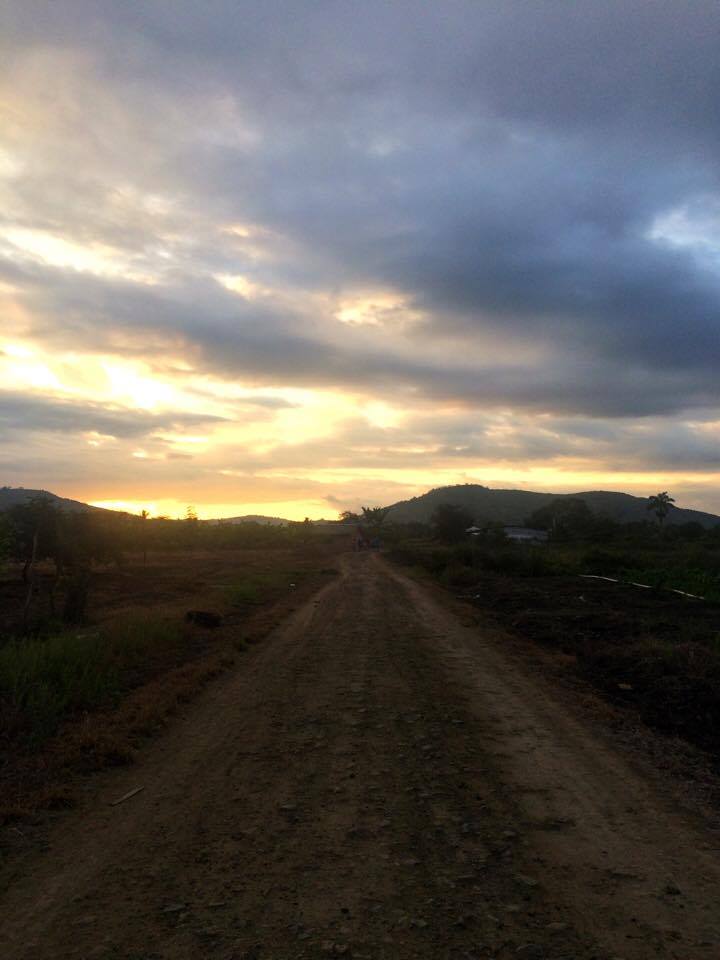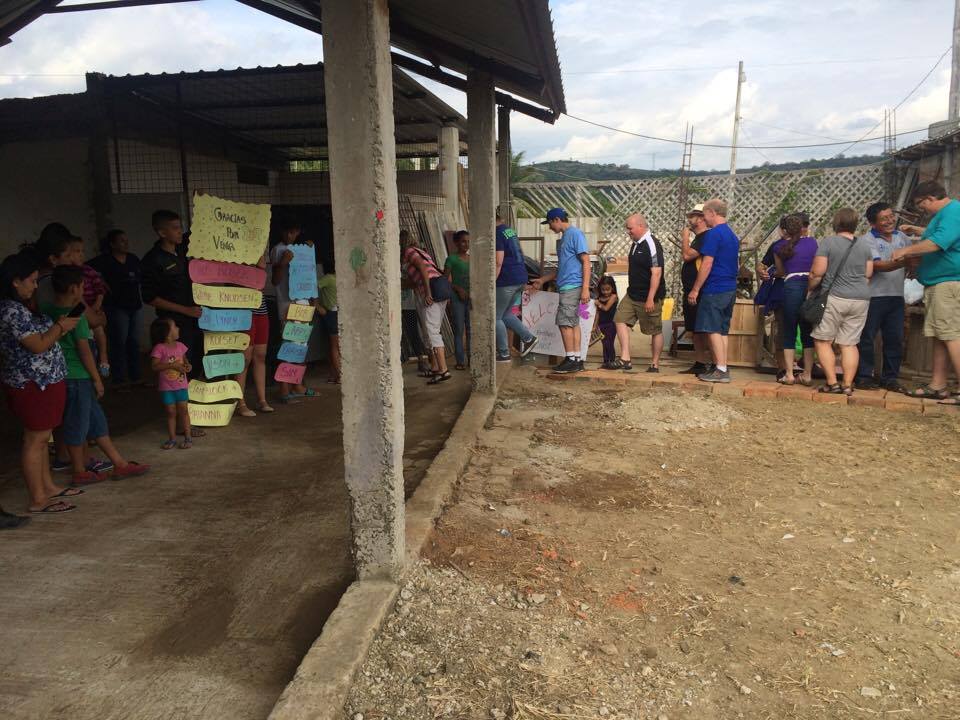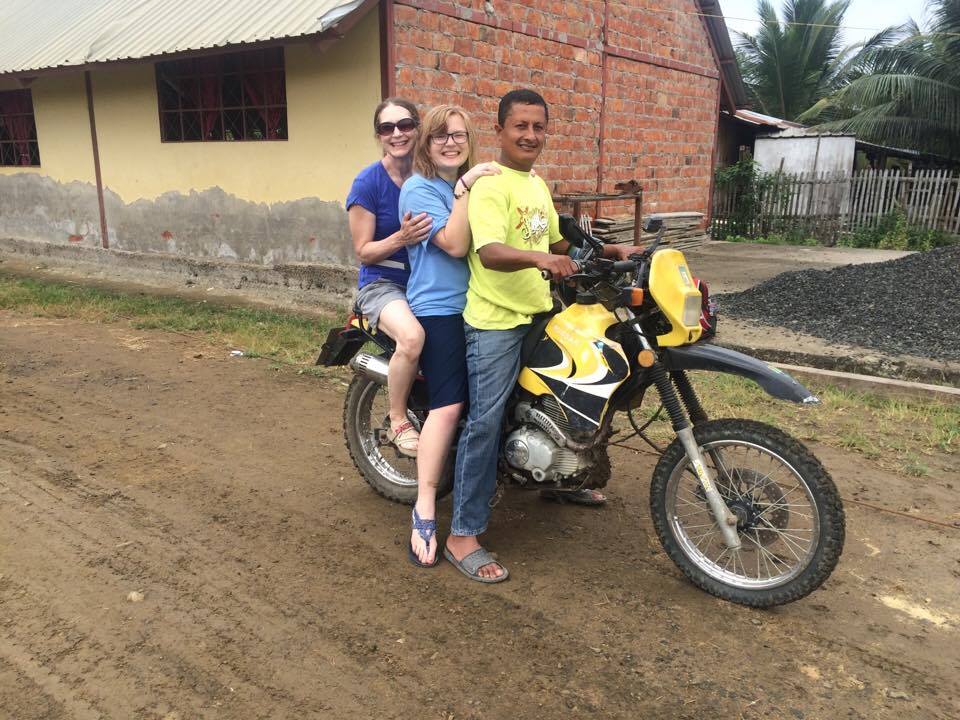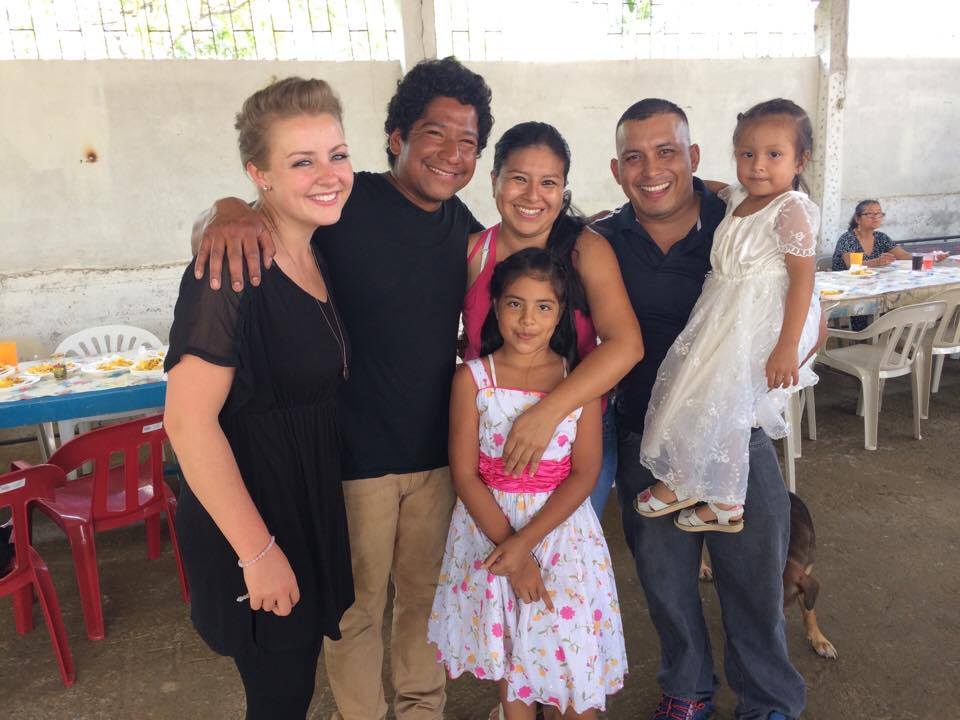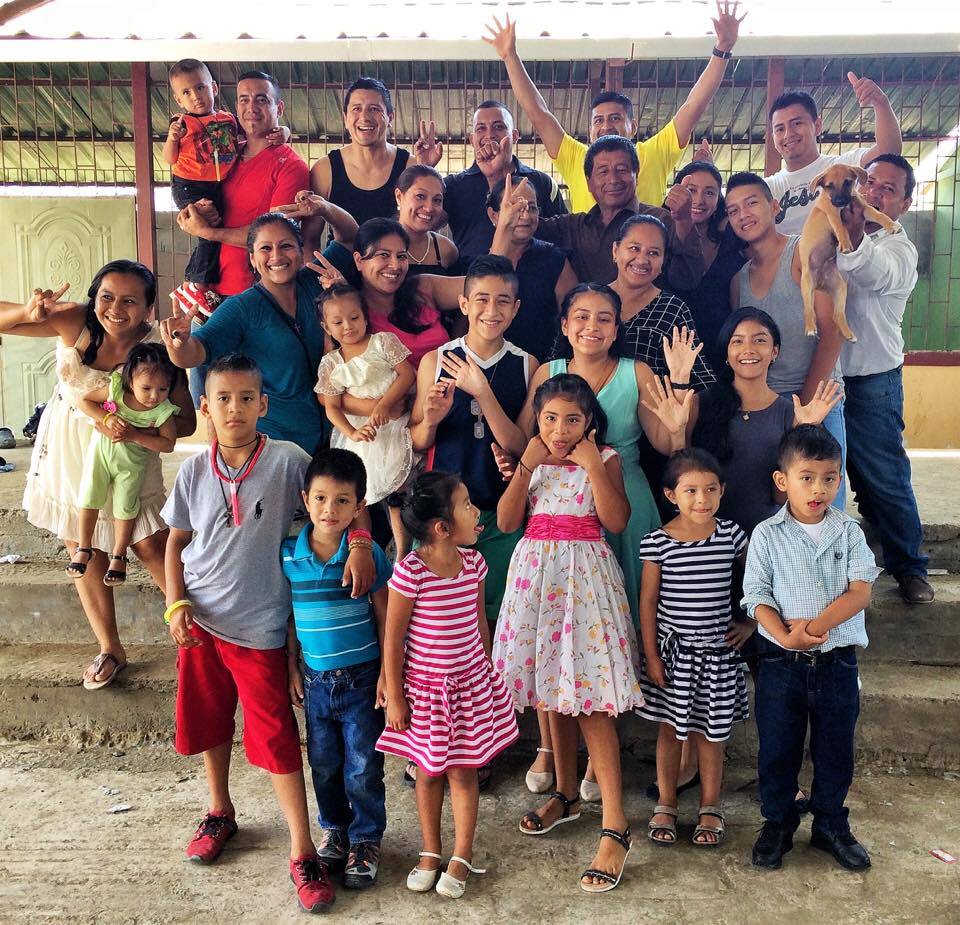 one month.
We've been here for almost one month.
And we've been running since we've hit the ground. Since we've arrived we've been full on with activities and Merge partnership teams.
We've hosted two teams this April, a multi-generational group from Berlin, CT and a group of pastors from the Covenant Church of Canada.
Both groups were able to partner in different ways. With the Berlin, CT group we were able to partner with a Covenant church in Sangolqui as well as in Quevedo. Actually, one of our dreams and goals as trip facilitators here in Ecuador is to connect a partnership team coming from North America to another team/church from Ecuador that is already visiting or supporting another church in Ecuador, in that way, both groups can go together to support and connect in an already established and healthy way. And that way, when the team from North America leaves, the other team will still be visiting the church/ministry and supporting them.
And that is exactly what happened with the group from Berlin, CT. We were able to come alongside the church in Sangolqui and join them on their weekly trip to Quevedo where they are planting another church.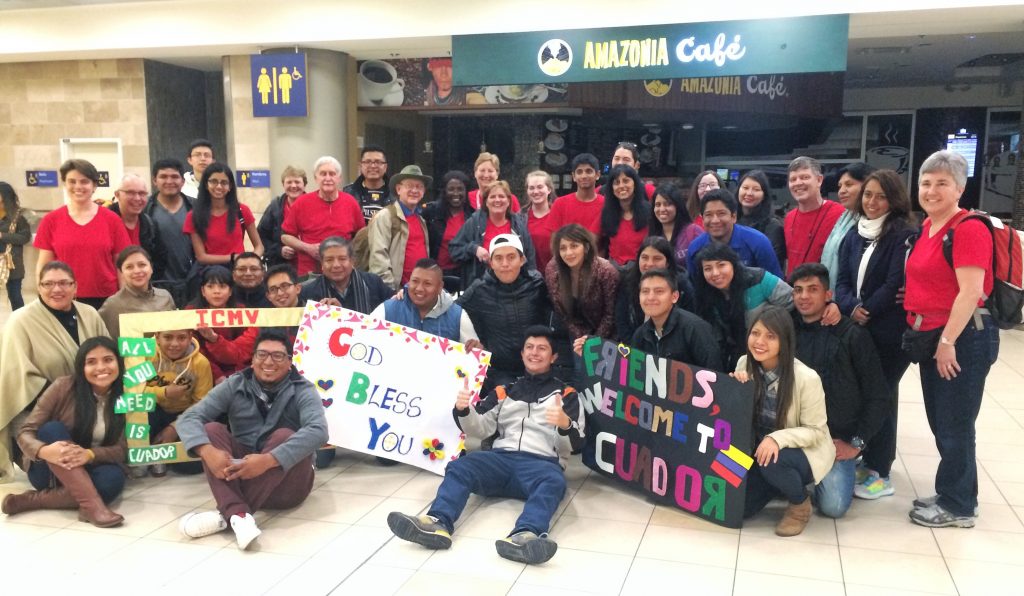 It was so beautiful to see not only the two teams partnering together with the church in Quevedo, but also to have the Delps, Annalea, and Meghan (our fellow missionaries here in Ecuador) come along to lead a medical caravan. It was a beautiful week of supporting, encouraging, and learning from one another and bringing His kingdom here on earth. We were also super grateful for our awesome team of interpreters (and dear friends) who were also able to partner with us.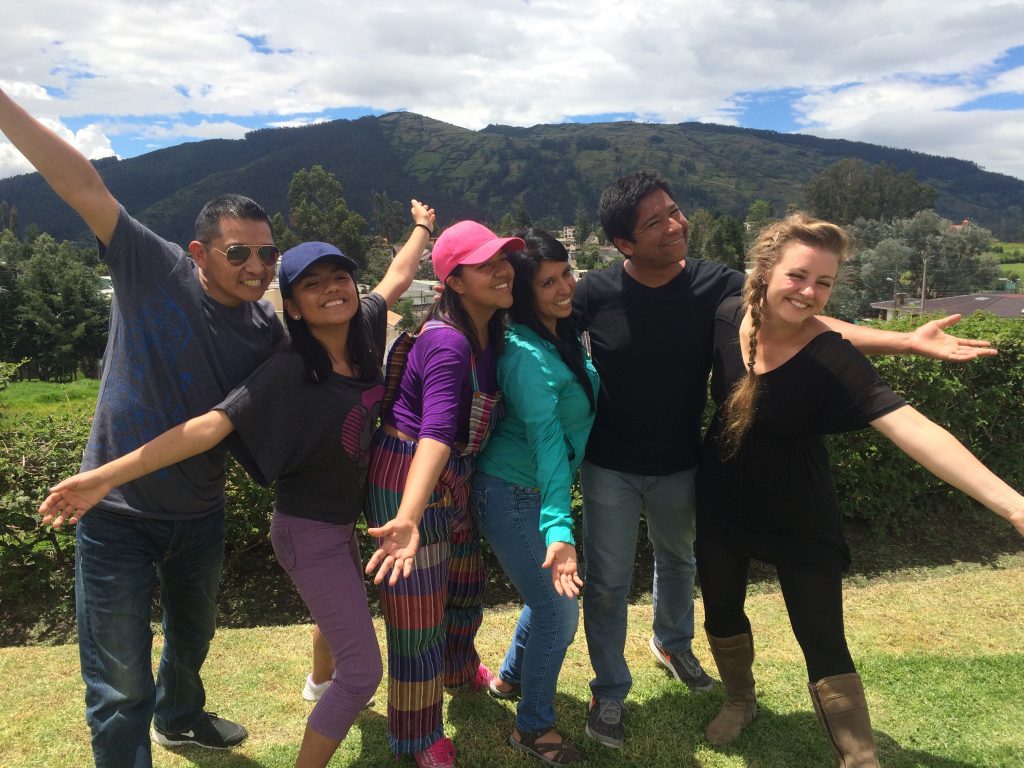 The other group that came in April was another step towards some dreams we have. The group from Canada consisted of four pastors who represented part of the Covenant church in Canada and who are, as a conference, committed to the Kichwa district here in Ecuador. Because of that, we were able to visit almost all the Covenant churches here in the Kichwa district which was a HUGE encouragement to the pastors and a learning experience for both. The pastors also participated in a church planting and church revitalization workshop. It was so great to see the dialogue happening and questions being asked and brought up and the listening and learning.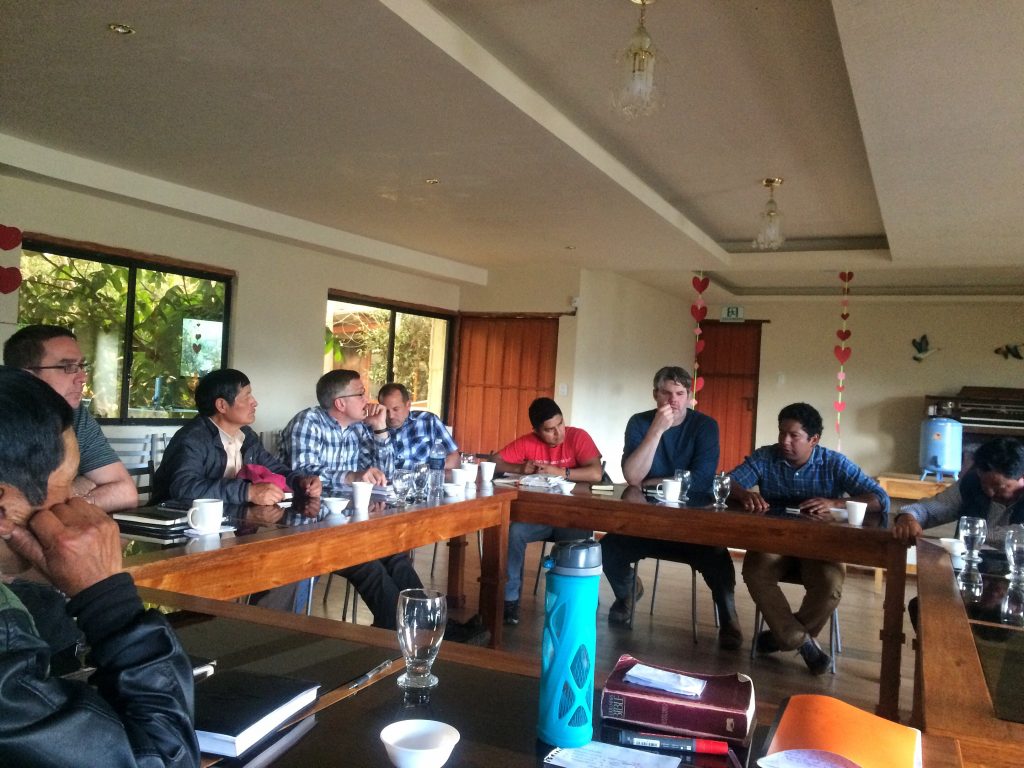 Other than preparing and hosting partnership teams, we've been connecting and reconnecting with other pastors and leaders here in Ecuador as well as planning for other Merge trips coming up this summer.
We've also been doing all the other "fun" stuff that comes with moving to a new country: registering our information in government systems, applying for visas (Elizabeth), fixing mission cars, house hunting, being stuck in the middle of a strike, and setting up accounts and keeping track of our budget, etc., etc.
Although it has been busy and go, go, go since we've got here, we have been really careful about prioritizing and making time to be with family and our friends here. We were so glad we were able to spend time with our family in Guayaquil for Easter as well as to connect with our fellow missionary, Denise, while we were there.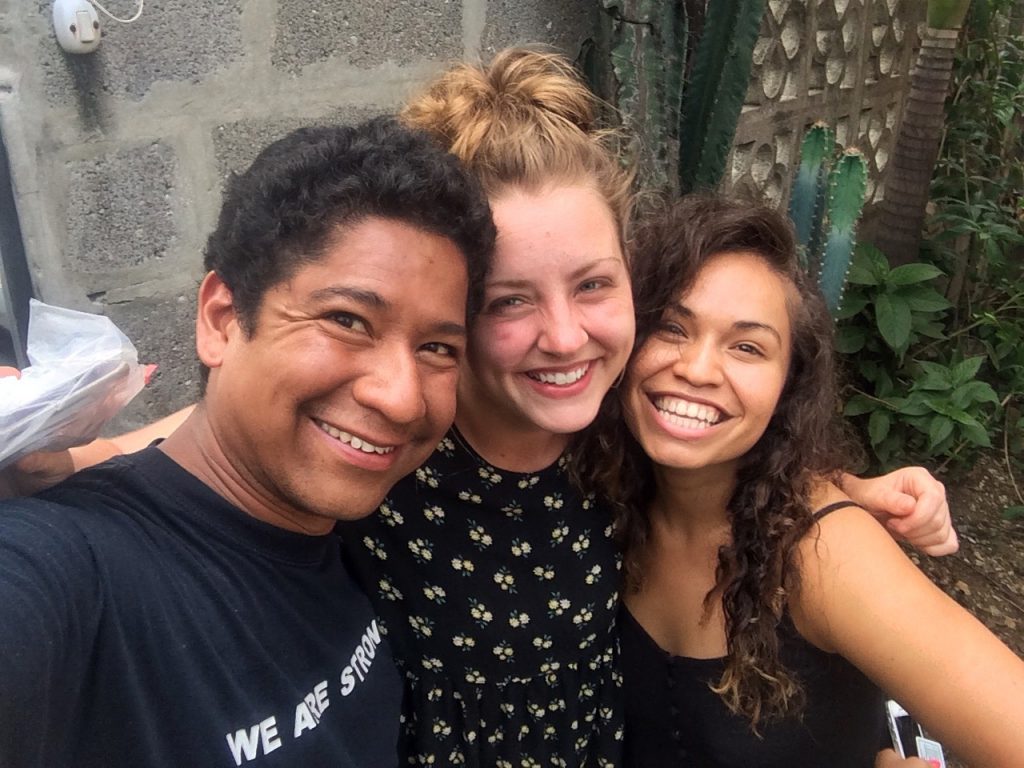 We are also learning and being diligent in making time for ourselves as a married unit and individually; to rest, have fun, explore and learn more about this beautiful country, culture, and people we live and do life with.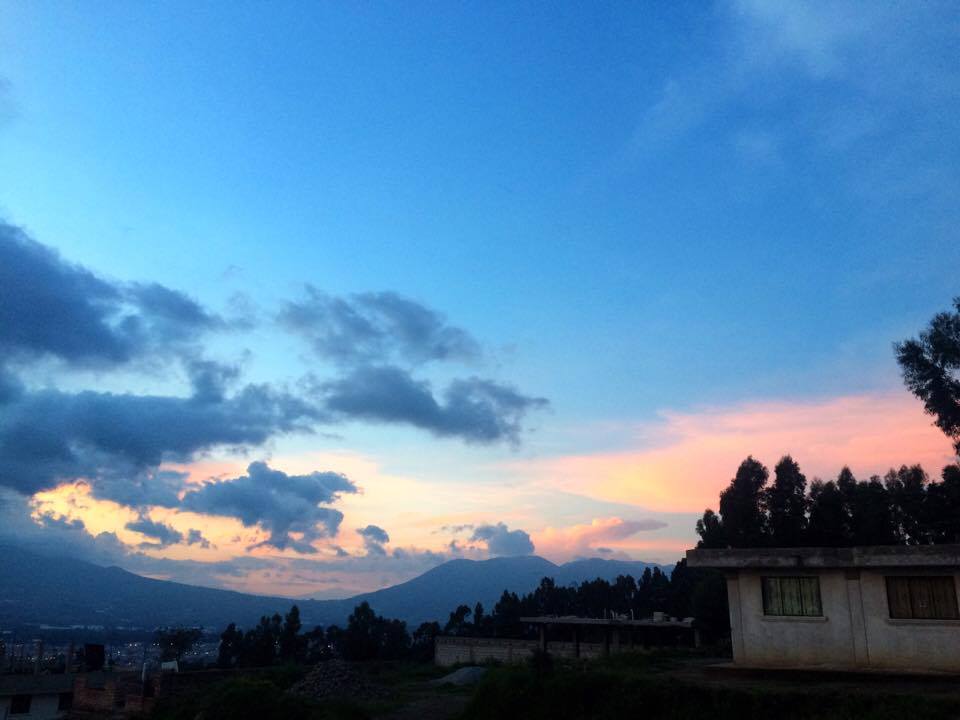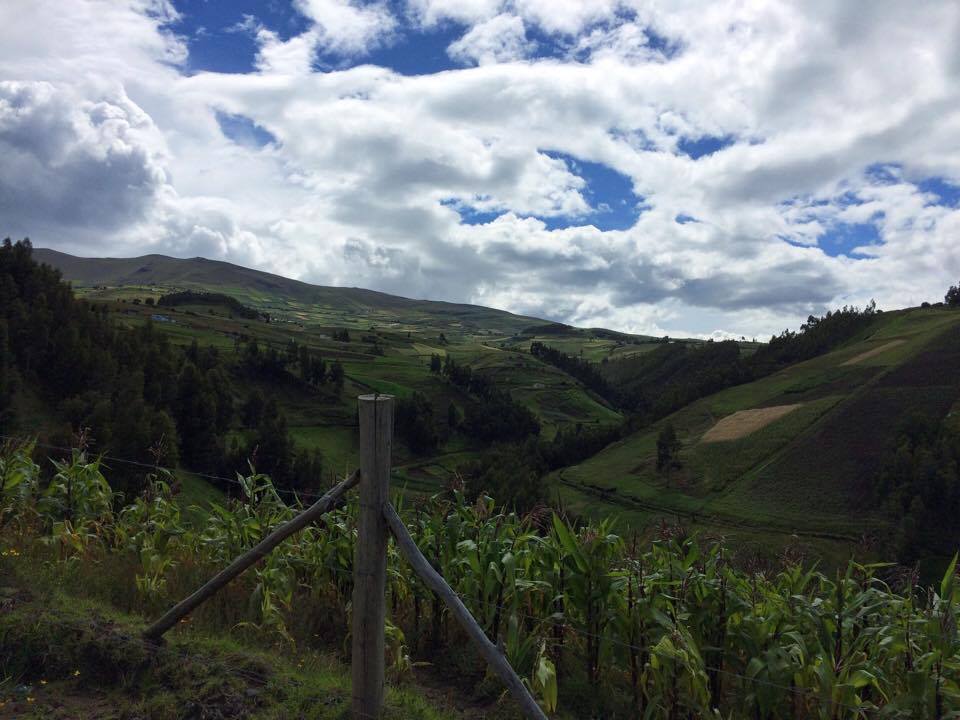 So with that, we are off to possibly sign a contract to rent a house and have a physical place to call, "home".
Peace,
Liz and Richard