currently: drinking coffee and eating the last of the chocolate from Sweden (sorry, Richard!)
reading: Advent goodness
hearing: the tick of the kitchen clock
seeing: flies….everywhere!
dreaming: of a white christmas (really)
singing: "i'll be home for christmas"
watching: dancing with the stars (ahh, I want to get back into dance so badly!)
eating: lots of homemade bread, christmas cookies, and sauerkraut
drinking: 'BUCH and not enough water
looking forward to: Christmas with our Ecuadorian family
thinking about: rhythms and routines
hoping for: SNOW on Christmas day
missing: family and baby spinach
loving: the holiday busyness
discovering: non-verbal cultural cues (always forever)
crafting: sneaky christmas gifts as well as knitting wash clothes
baking: chocolate chip cookies for our wednesday night bible study in the mountains
writing: christmas cards and this journal
needing: more sleep
wanting: more sleep and rest
reliving: memories from this time last year
debating: if i should take a shower….nah
smelling: A SIMMERING POT OF CHRISTMAS AND pine!
crying: over this video
learning: more about balancing ministry and daily life
deciding: not to let the little things throw off my day
praising: god for the mind-blowing, life-changing: "you will find a baby…..lying in a manger"
planning: January Merge trips and a get-a-way adventure!
Feeling: the heat from the fireplace and bittersweet
5 minutes are up!
What have you been: reading, hearing, seeing, dreaming, singing, watching, eating, drinking, looking froward to, thinking about, hoping for, missing, loving, discovering, crafting, baking, writing, needing, wanting, reliving, debating, smelling, crying, learning, deciding, praising, planning, feeling these days?
I'd love to hear!
Peace,
E
And we're back from Thanksgiving!
Even though Thanksgiving and I have our differences, I do love the fact that it brings family and friends together, and for that reason, I do celebrate and give thanks.
This year was the first year that I wasn't able to be with my family during Thanksgiving and so it was really special for me to be able to come together with our missionary family here in Ecuador.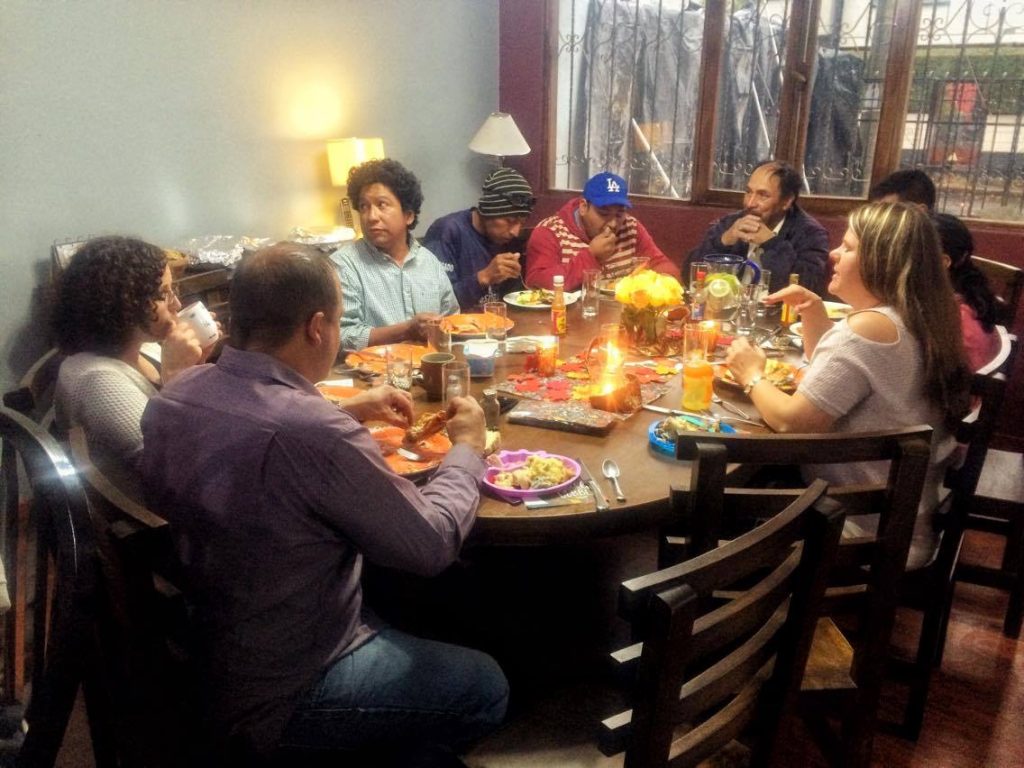 I loved the traditional food we had, the fact that everybody brought something and participated in some way, and that we all went around the table and shared what we were thankful for.
But what truly made it feel more like "home" was the little things, like laughing while doing the dishes, hearing the cracking and popping of a fire in the fireplace, sneaking bits of food here and there as we prepared the meal, the coolness of a rainy Quito day, and the sweet friendship and camaraderie we share.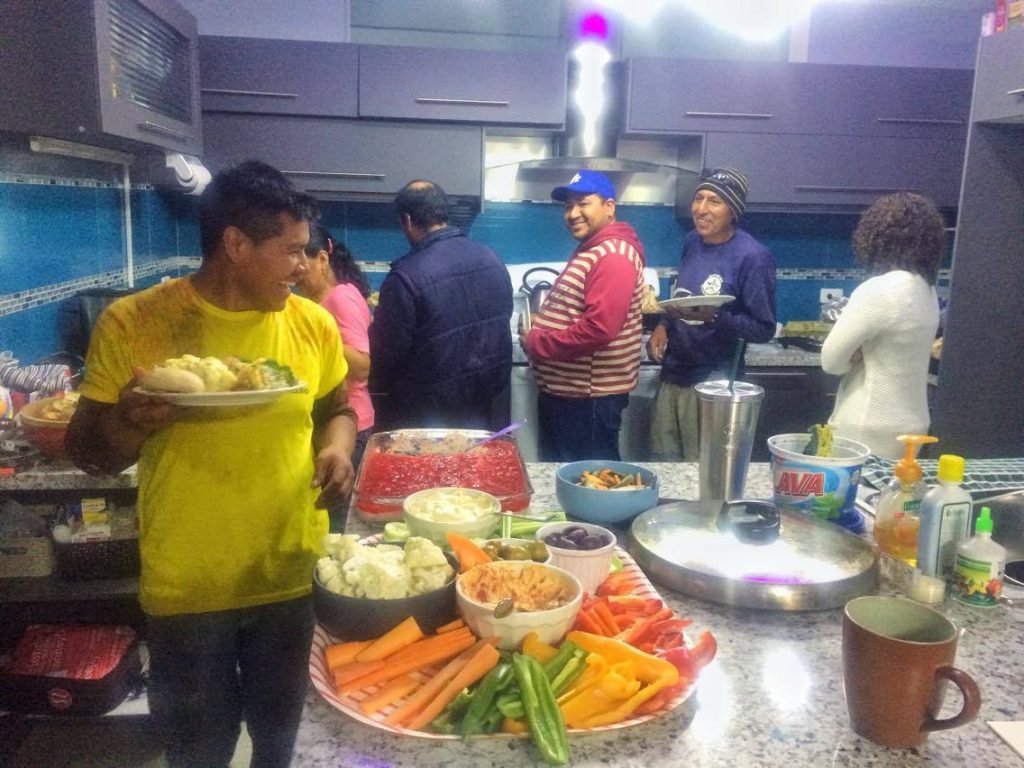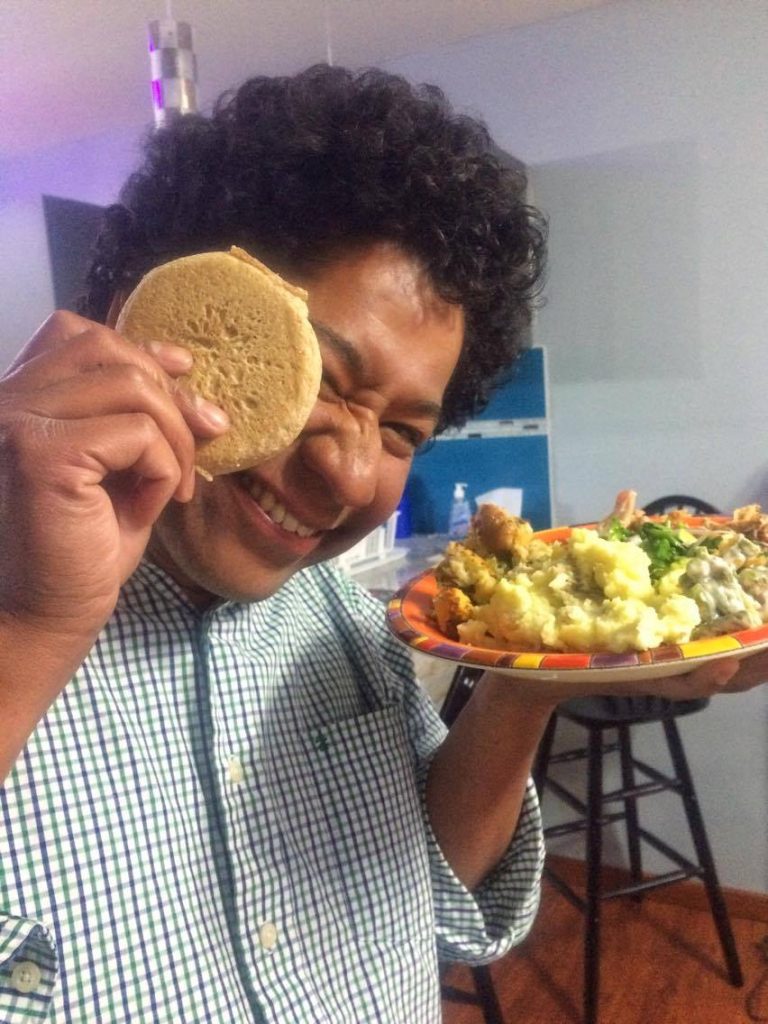 And although we didn't do the traditional Grothe, "after-dinner-before-dessert-hike-around-the-circle", we did do a hike the day after thanksgiving and listened to Christmas music all day. *happy heart* It truly was a lovely Thanksgiving.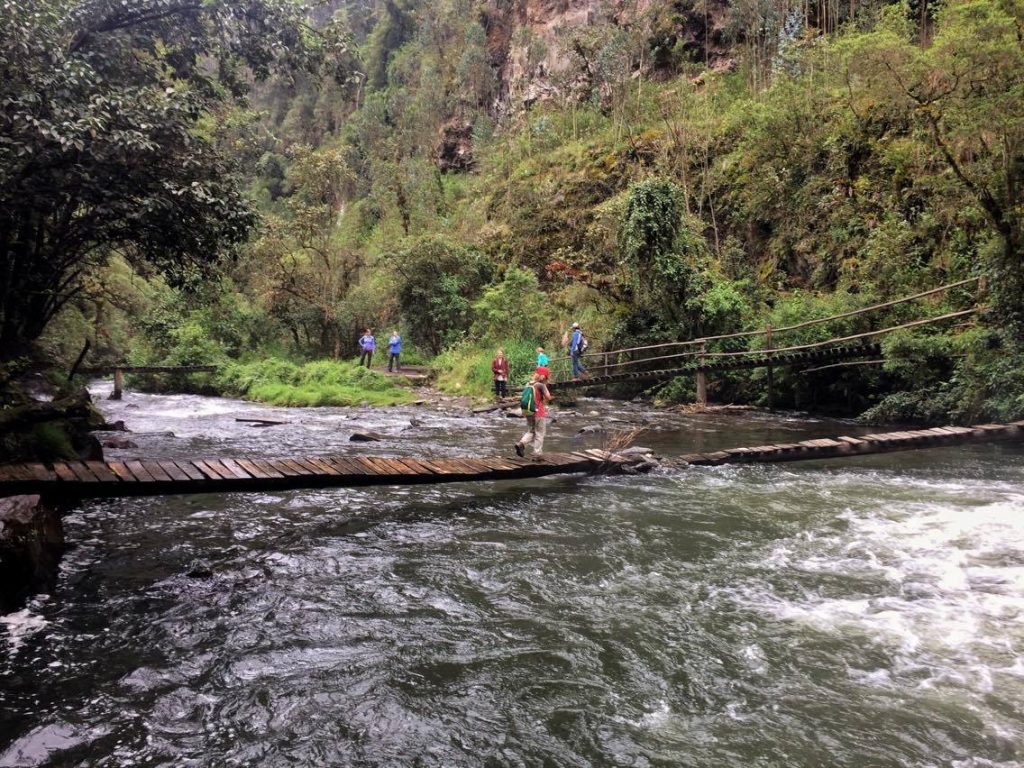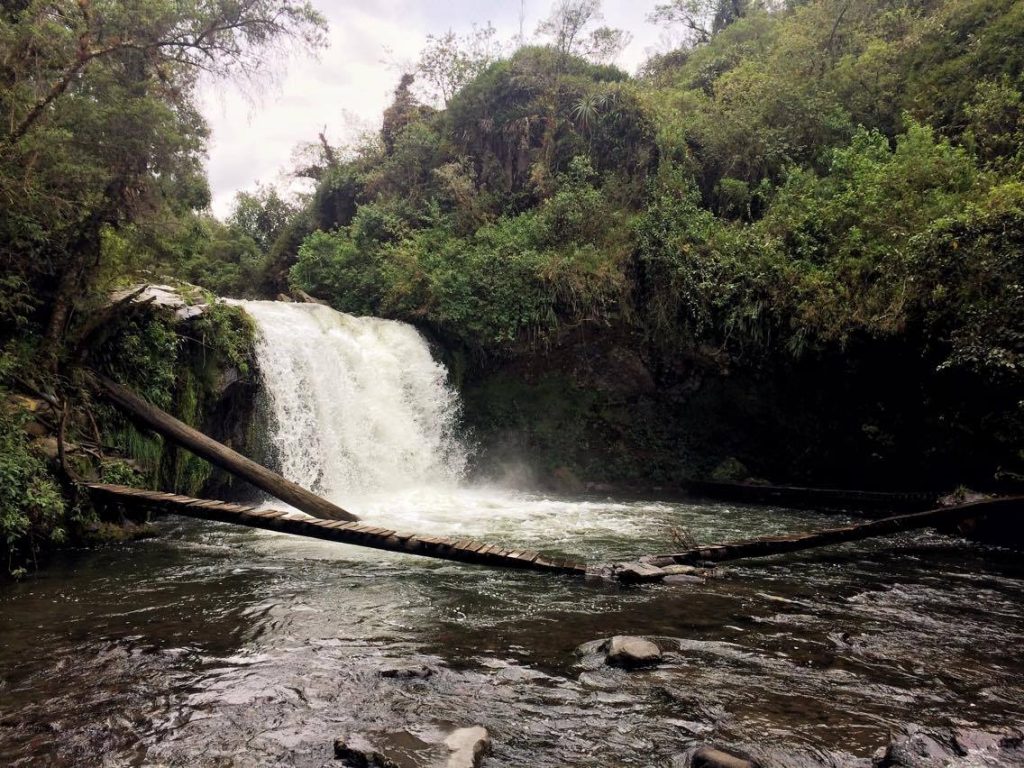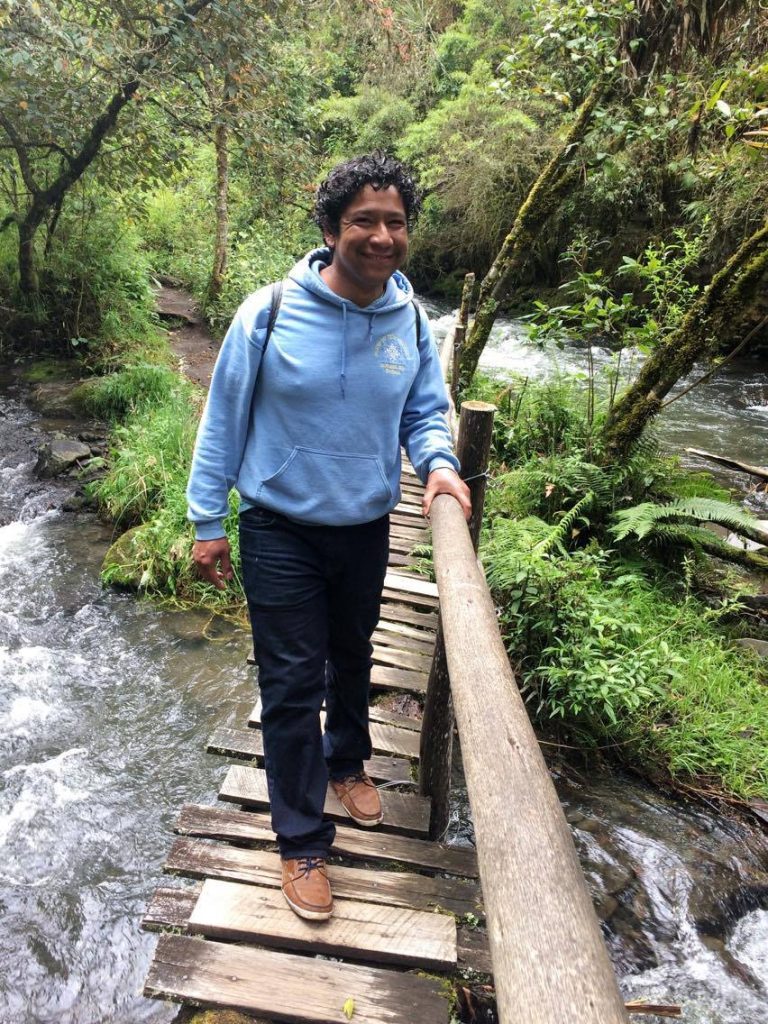 ---
Minnesota Visits
This past week we also had our first guests from Minnesota and our home church in Minnesota, the Millers! It was so fun to spend a few days with them as well as hear home church news and happenings in Minnesota. It was so lovely to be able to show them our lovely country we call home! Thanks Millers for the love, encouragement, and visit!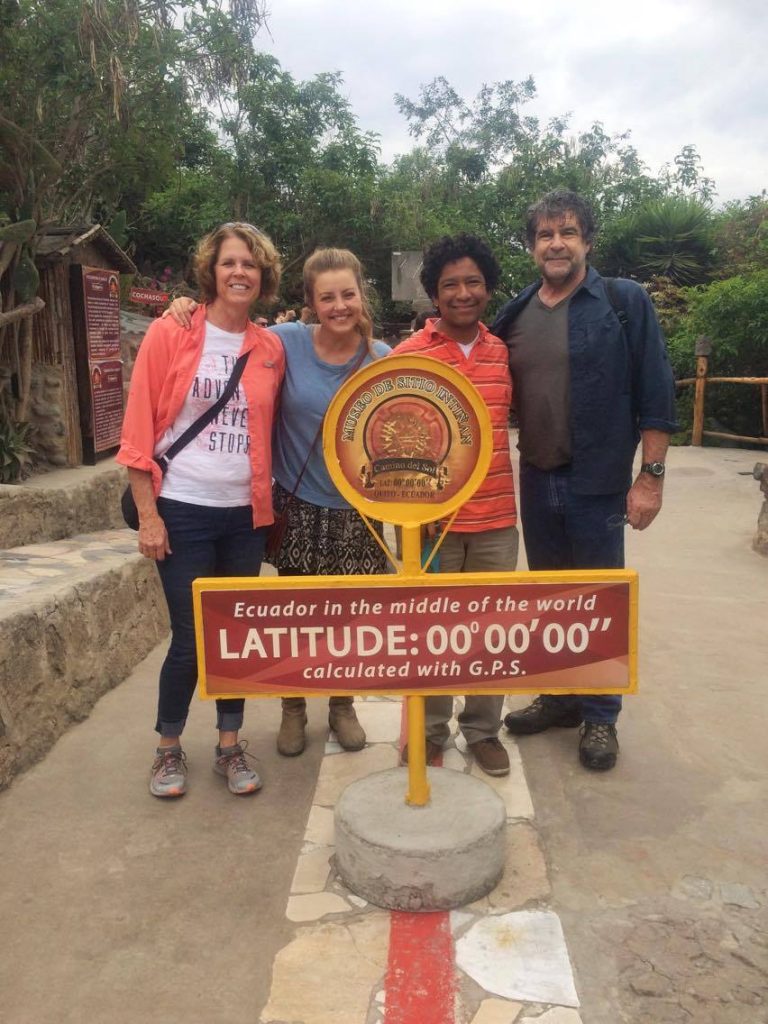 ---
Welcome December!
And with that, we closed off our November and said hello to the much anticipated month of the lovely December, which will be filled with but not limited to:
Christmas decorating and music

christmas cookie bakes

much candle lighting

cozy fires in the fireplace

Christmas services and celebrations

Christmas movie nights

rest, and rest

Richard's whole family coming to spend Christmas with us in Ibarra.

I am so excited that I could pop!
The Christmas season is definitely my favorite: all the excitement, decorations, togetherness, and what it means for us as a people of faith in Christ.
That is why I absolutely love and participate in Advent, as it prepares us and gently leads us into reflection and preparation for Emmanuel, the celebration of God with us. God with us.
God, with us.
Hallelujah and Amen!
Bring it on, December! We are so ready for you!
peace,
E