Last Saturday was an example of how RFIS students try to serve their community. Throughout the year the various classes run community events with the goal of providing a service to the community in some way or another.  There are some "traditional events" that occur every year – such as the Valentines Dance and the Ping Pong tournament. One that has become popular in recent years is the   

This typically happens in the midst of dry season and involves many activities (usually aimed at smaller children) that involve getting wet.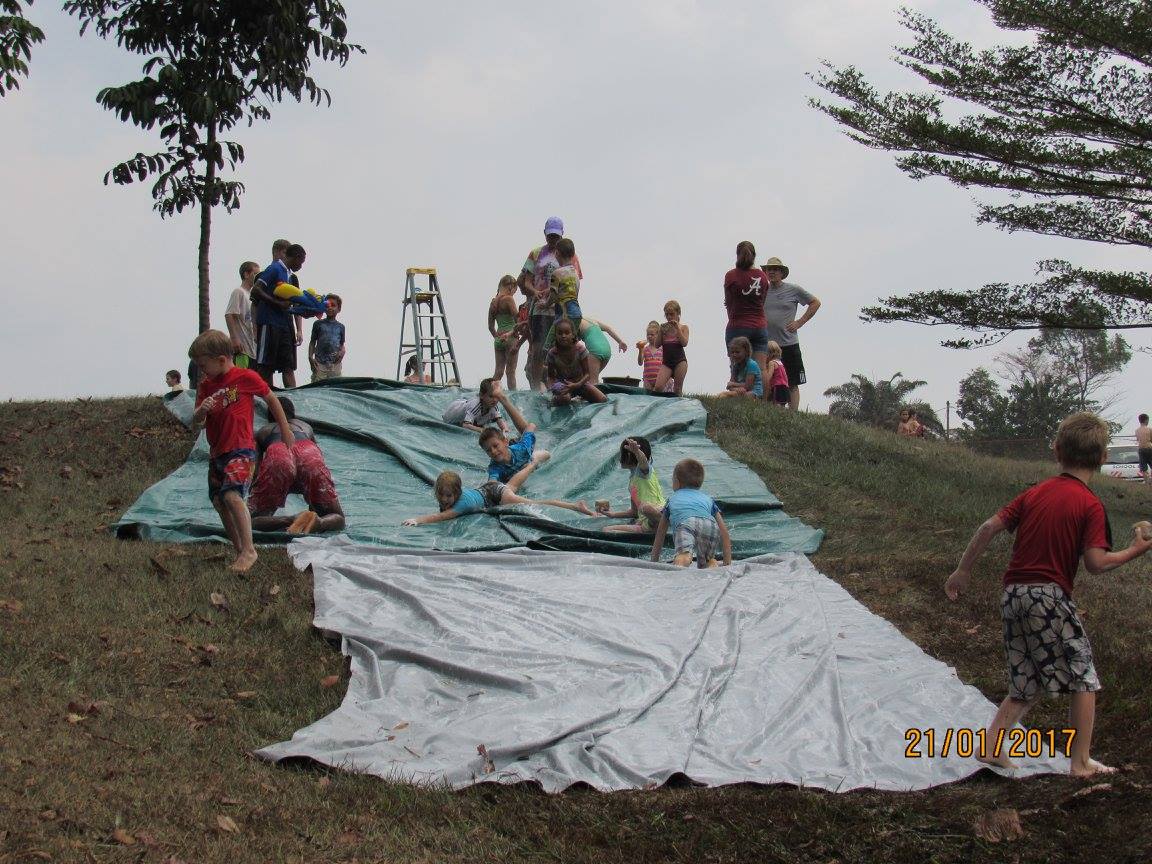 This year there was the slip'n slide and soap soccer
but a nice addition was the wading pool for the very young.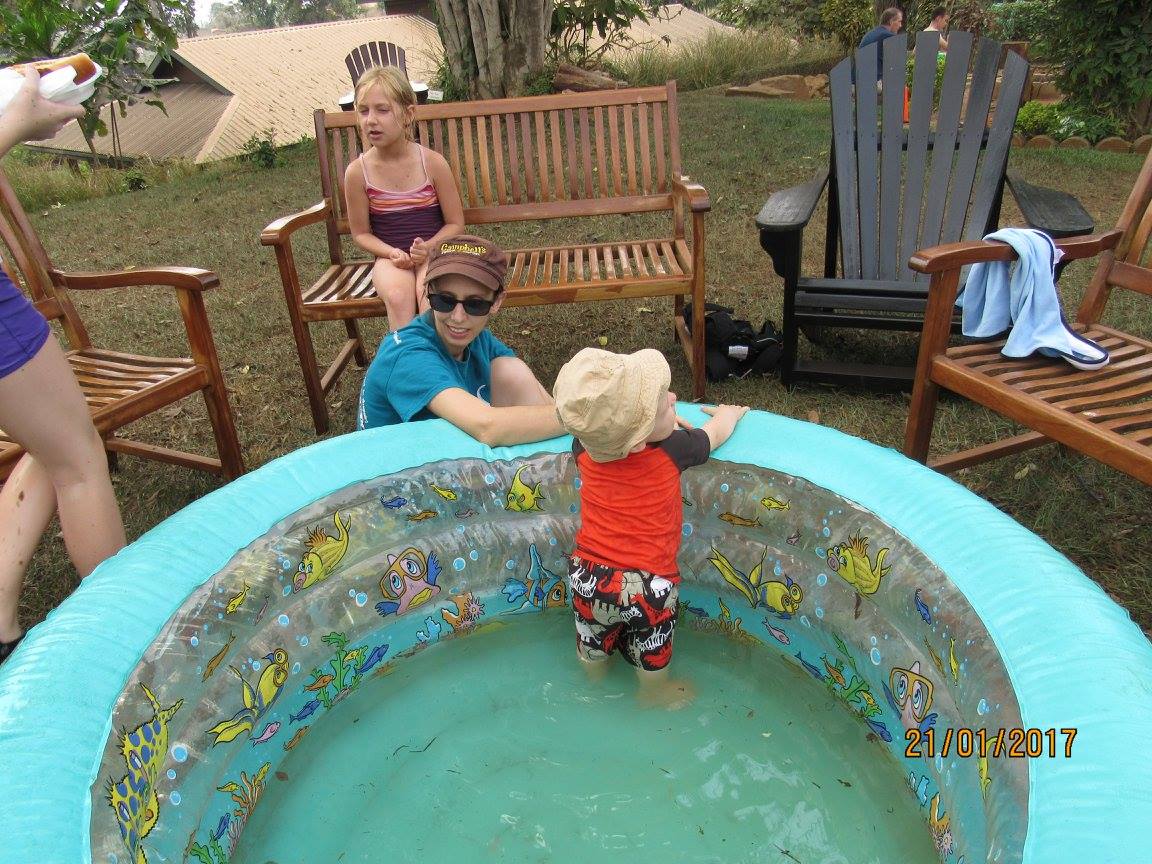 If you missed the "wet" fun – fear not many of these events make an additional appearance during the yearly Carnival in April.
And as if sparked by water falling from the sky (and my watering our garden on Sunday), we were blessed with TWO rains this week!