Last Friday afternoon found me on a bus headed to the port city of Douala.  This is not my usual Friday afternoon routine – but waiting in Douala was the ship the Logos Hope.  I and a friend went to meet a former student who is currently serving on this ship that travels around the world bringing knowledge, help and hope.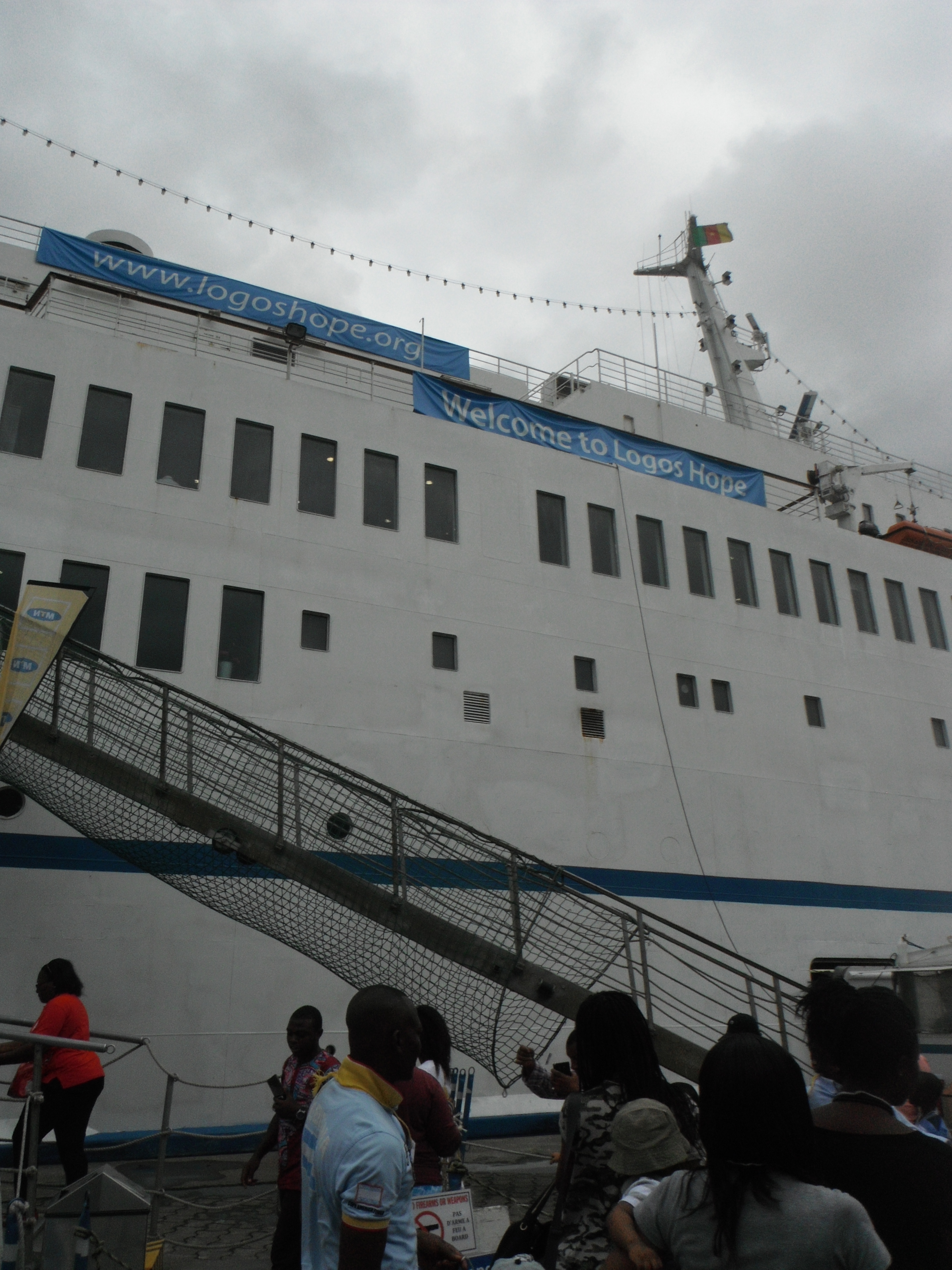 Saturday morning found us standing in a slightly soggy line waiting to board a bus to take us to the ship.  The ship is BIG.  We watched crowds of people enter the introduction theater while waiting for Zac to arrive.  We saw first-hand the kind and helpful way the ships crew helped people find their way into the introduction and then on to the book fair.
Zac showed us around the ship, explaining the mission of the ship as we went.  He showed us pictures of teams working at the various ports they visited, some of the activities that visitors to the ship can attend, and where he has been working in the Engine room.
The ship is on its way to Ghana now – may you can see it there.  Pray for all the young people serving on the Logos Hope.  Perhaps you might even want to join them www.logoshope.org