This is a year of firsts at RFIS.  Friday night was the first Choir concert at the new school facility.
Thursday the parking lot got lines and lights to be ready for the night time event.  Thanks Ron and team!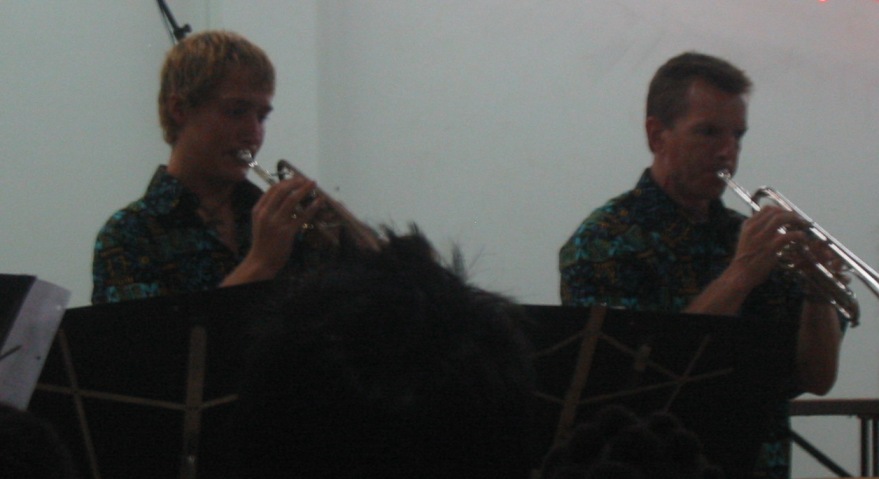 The choir sang, the band played and the Worship in Motion team danced.  The rest of us enjoyed and left praising God.
Thanks to the ninth grade class we even had some nice refreshments afterwards.