Our school break began like this: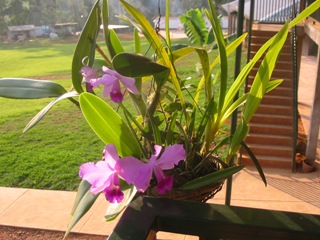 This is what the veranda of the school looked like on Friday December 17th
Twenty four hours later this is what we saw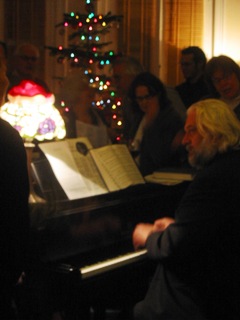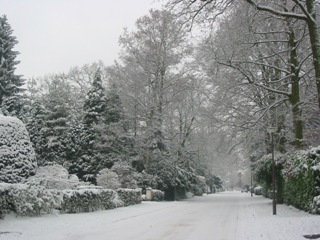 We had an unexpectedly long stopover in Brussels due to weather delays and full flights.  Jeff and I had planned to spend "Christmas" with Carolyn's family in Southern California on Sunday afternoon, December 19th.  While the rest of the family gathered we spent the day in Antwerp with the Swanson's. We enjoyed carol singing and fellowship with their church.
We did make it to California on December 20th and have been enjoying our time with family and friends.