Early in July the CEUM dedicated the new dining hall at the Zulu Discipleship Center and Bible Camp.  It was a GREAT celebration with worship, dancing before the Lord, choirs, preaching the Word, prayers and thanksgiving and of course great food and fellowship.  A good number of CEUM leaders were present including President Mboka who preached and led the dedication.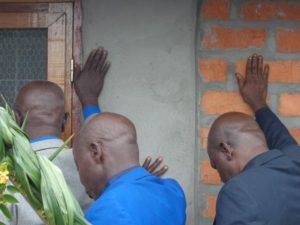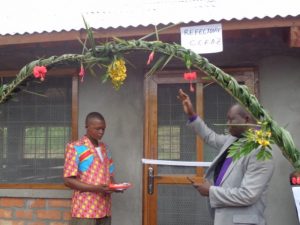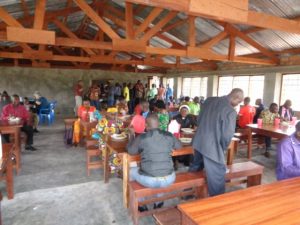 In addition while there we also dedicated Tim & Helen Smith's new home.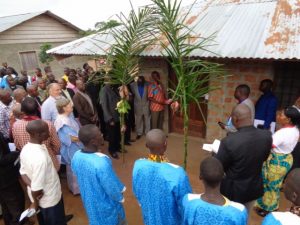 The dining hall is designed to be multi-functional.  On rainy days it will serve as an area for the campers to gather for activities out of the rain.  As you can see from the photos it is airy and light.  The tables and benches can easily be moved to the side for games.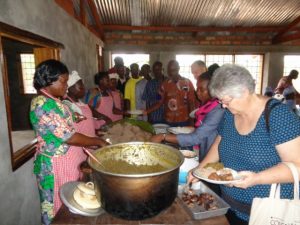 These two buildings are the next structures in the vision for the discipleship center and Bible camp.  Tim & Helen's vision has been for a place to live out discipleship and that it the discipleship center.  4 families plus the Smiths live and work here, learning about and growing in faith as they do so.  Their vision is that later this year one of the couples will move back to the Yakoma area and start a second discipleship center and camp.  Pray for them in this vision.