Oh, the poor guy has been in great pain and probably needs a root canal, so he's heading to Yaounde tomorrow, Thurs. June 22, and will fly down to go to be with the kids and go to our dentist there in South Africa.  Please pray for him and his teeth problems, which seem to never end – I'm sure some of you can sympathize.  Why go all the way there?  This dentist is amazingly low cost for major fixes like crowns and root canals, and Roy had such a bad experience with the one dentist in Yaounde years ago that he is hesitant to try again.  So the cost of the ticket, at least half covered by the dentist fee difference, is well worth it.
While I was looking for a photo to post with this prayer request, I found this one and thought I'd add it in since Father's Day just happened.  Even though he has probably passed bad teeth on to his kids, I am thankful for all the good things he HAS blessed them with!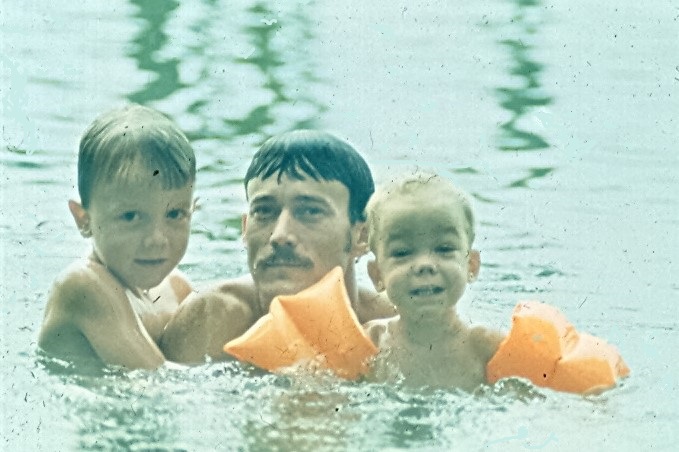 My how we all have changed!!!   Now for the tooth photo, here with Paul Noren, both missing the same front tooth!  Thankfully he's not having problems with a front one this time!