We decided to overnight at a privately owned game reserve not far from the Durban airport, before we had to go drop Leanne and Timote off for their return to Cameroon and C.A.R.  We woke up to this view out our windows,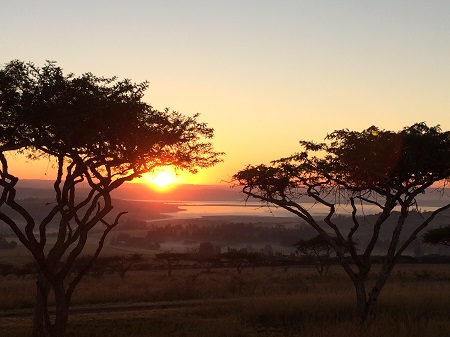 enjoyed biking and seeing all manner of wildlife – no predators but all sorts of antelope, zebra, warthogs, and giraffes,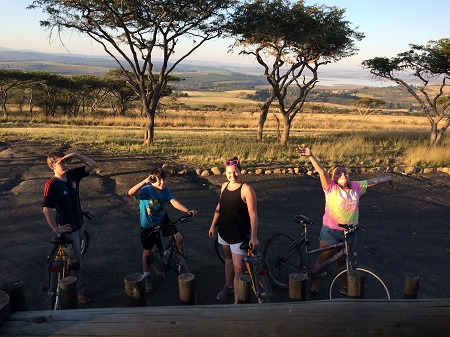 and we found out we had a zebra whisperer in our midst.  Leanne would sing "This Is My Father's World" to the zebras and they would let her get closer and closer!
We are thanking the Lord for his creation, for a chance to be with friends and family, and for his amazing love!!!