We spent last week together at Mom & Dad's house, helping them to clear out everything they could let go of.  Roy's brother, Scott, came from Michigan to be a part of our little reunion and sorting force.  Roy's sister, Lynn, and her husband, Tim, live just minutes away from Mom & Dad, and have been an anchor for them as aging brings challenges into their lives.  We were blown away by how grateful Mom & Dad were for us being there and getting rid of tons of their stuff!!! Go figure!
Dad & Mom sat and "supervised" while we cleaned up their garage.  Of course there were treasures that Roy, Lynn, and Scott couldn't pass up.  Somehow Roy ended up with a few trunks full of stuff, waiting for our return to California in January or May.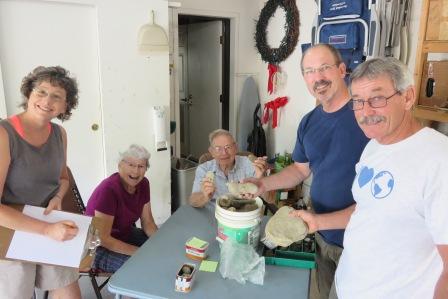 Looking good, right?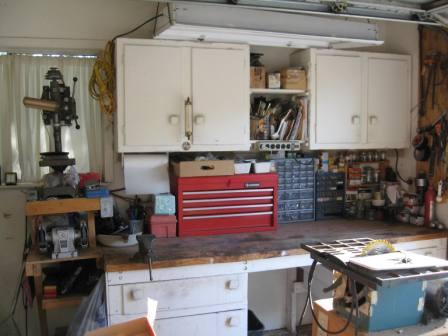 We celebrated Mom & Dad's 65 years together at their favorite Chinese restaurant!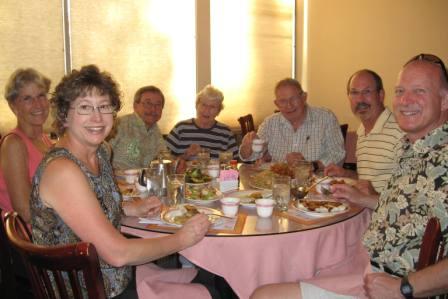 We sorted through all of Grandpa Chet's (Dad's dad) etchings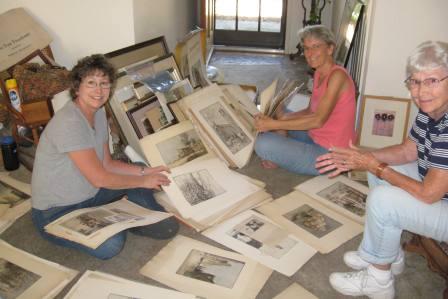 and took pictures of all of them, as well as Mom's paintings, so that we all can have a digital record and all the grandkids can choose favorites that they'd like to have hanging in their homes!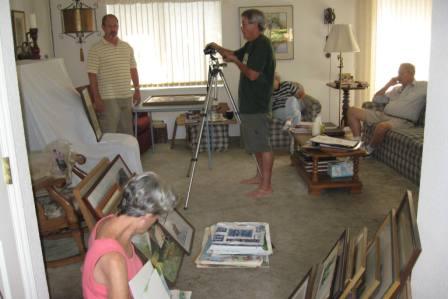 Next stop, the office closets!!, here are Mom's paintings of herself and Dad back in the day!
What a sweet time of memories, complete with slide shows and singing and sharing old stories.  The 3 siblings, Lynn, Scott & Roy!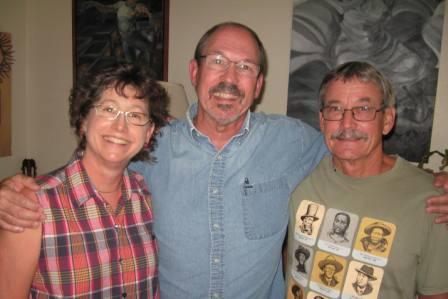 We were able to connect with Tim & Lynn's 4 kids in San Francisco at the restaurant their son Wayne manages – from left; Karah (married to Mike, who was at work), Wayne, Brenna (pasted in, she was at school but had visited over the weekend in Sacto), Alexa – Ryan's girlfriend, and Ryan.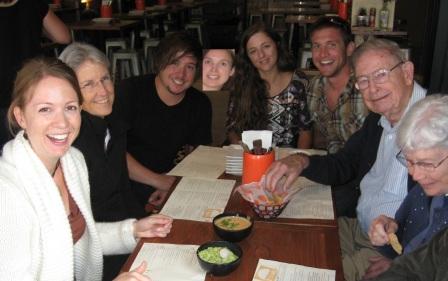 I have been so touched by Mom & Dad's amazing and strong love for each other, and to be a part of their everyday lives as they pray their way through the difficulties they face.  Mom's Alzheimer's is there, a moment by moment presence in their lives, but to see the way Dad patiently cares for the love of his life easily brings me to tears.  We are so thankful to be a part of this sweet family, to know that God is watching over each one.