I was blessed to once again be at Mission Springs for a women's retreat.  What better place to increase in the love and knowledge of our great God??  To be awestruck by the Lord's creation and to connect with California girlfriends! One of my best friends, KP, loaned me her grandson to giggle with.  How sweet to enjoy a baby in my arms while I was missing my own grands!!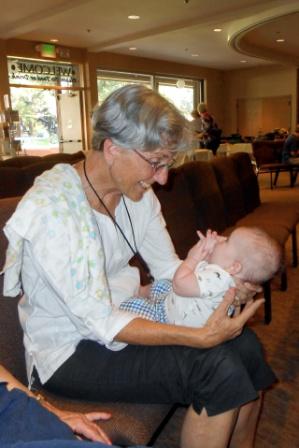 Part of the prep time for the retreat involved setting up the "Africa" table and of course a little short sheeting!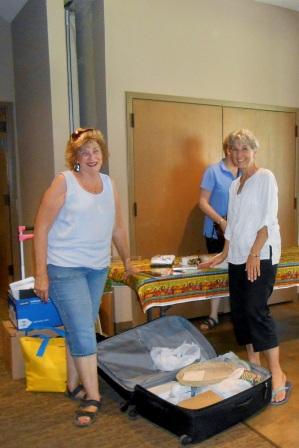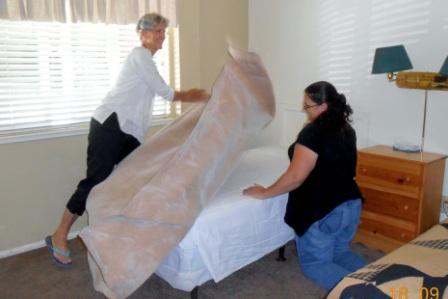 Kathy Khang stretched us, challenged us to think and live and love beyond the limits of our isolated small worlds.   It is a good thing, definitely a good thing to have someone remind us about our place in the big picture, to invite us to listen beyond our defensiveness, to welcome differences, and ideally to have unity without conformity.
Worship was amazing, what with graceful signing and the backdrop of the redwoods.  The worship team sang "Oceans" and "Called Me Higher" after I spoke, the two songs my daughter-in-law sent to me last year, the two songs I listened to over and over again as healing took place in my heart and soul.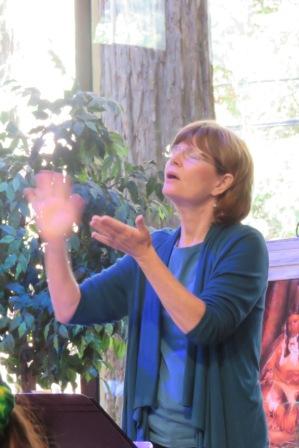 I was given time to share in the main session as well as be a little more relaxed with a small group later in the afternoon.  I was touched by the interest and the myriad of questions as I shared a bit about what everyday life is like in our little village in the Central African Republic.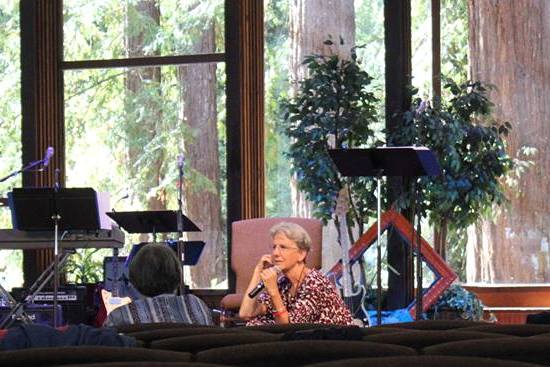 It was amazing to hear "open the eyes of my heart, Lord, I want to see Jesus" in many languages during worship one evening.  A celebration of the diversity represented in our group!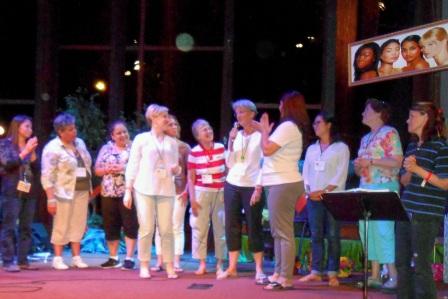 A little extra blessing was to have Oceans sung to me by my new friend,  Michelle, while we waited in line in the parking lot of Marianne's ice cream shop.  Okay, I can't go to Mission Springs without going into Santa Cruz to have Marianne's ice cream! Oh, the root beer swirl, or how about the lemon custard???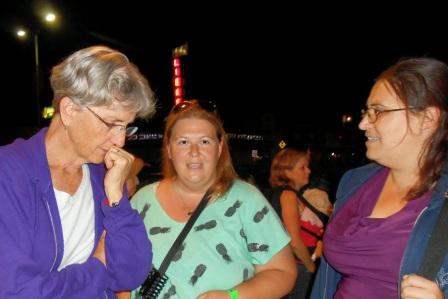 It is thankful I am, for the way God blesses each of us!