July 10th is our day in the Covenant prayer calendar, and we (me, Roy, Josh, Kimia, Maddie, Maia, & Emrie) were on our way to the zoo, zoo, zoo!!!  We had gotten off the freeway and were heading up a very busy street when the van starting beeping and sputtering and basically not responding to Josh's flooring of the gas pedal.  Miraculously, it did respond enough to get us through the intersection and a left turn into the nearest parking lot.  Also, the traffic amazingly cleared, with no oncoming cars, enabling Josh to slowly get across the road and parked.  Also, there just happened to be a car repair place just down the street, with a kind young man who came with his car to jump start the van (for no cost) so that Josh could drive over to their workplace.  While all this was being arranged, the girls had a picnic in the car,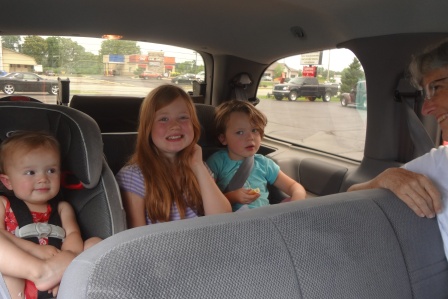 and then, while the alternator was being replaced (thankfully that was all that was wrong and took about an hour) we went for a walk with a stop in at McD's for ice cream cones!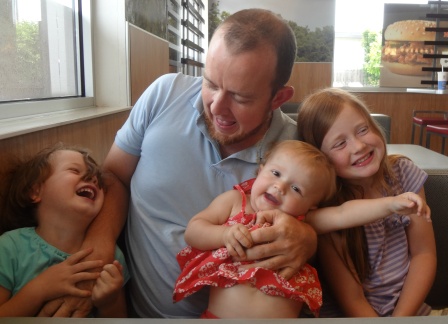 Thank you for praying for us as you make your way through the prayer calendar.  We believe that God's hand was involved in our protection and the provision of nearby repair, because of prayer that specific day, on our way to the zoo, zoo, zoo!