Here's Pastor B, ready to go visit Fulani friends on his new motorcycle, which supporters have purchased through our Fulani ministry funds.  We are so very thankful that he is there in the Cameroonian border town, with contacts all over the place within the Fulani community.  His heart beats wildly for his connections with these precious friends, and we hope and pray that this motorcycle will serve long and well, that it will enable him to get around, even up to the refugee camps.  This is the motorcycle we bought as the result of a serendipitous meeting of a German couple at the beach earlier this year.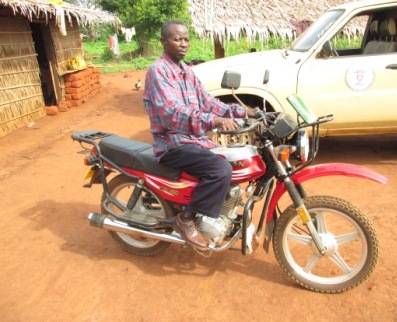 As well as still being able to help Past. B, Aleta has been able to chat a couple of times with her best friend there in the border town.  We are thankful for technology (most of the time) and look forward to seeing our friends in person again, hopefully sooner than later.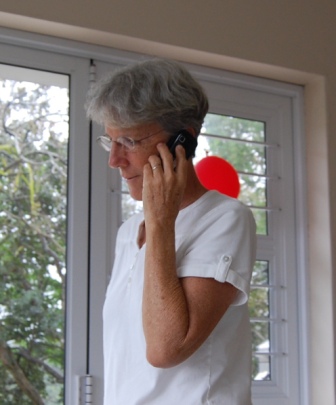 We just heard some marvelous news, that the hostages held by rebels upcountry (a two days' drive from our home) in CAR have just been released.  This makes it much more possible for us to contemplate a Christmas visit and a possible short stay again before we head to the states for home assignment next year in the spring.  Please pray for us, for wisdom in our decision making about our future, both immediate and also long term.  It doesn't seem likely that the Fulani will be returning anytime soon to Gamboula, since the conflict just keeps on.  Please pray, pray, pray.  Thank you!