It was a huge day at the end of the school year, the 5 year olds at the Khula preschool will be at the local primary school next year, so they had a graduation ceremony, complete with caps and gowns (provided byKhula).  Kids from the elementary school came to take part in the graduation by doing a traditional Zulu dance.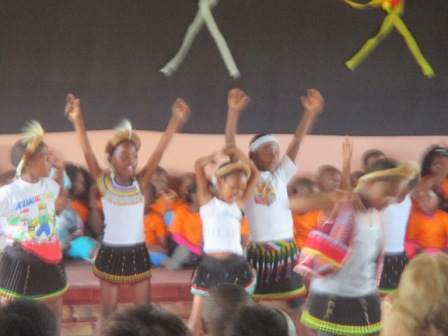 The Khula kids showed off with their ABC's, a song about making sure they phone God everyday and talk to him, and then a little song/skit about the professionals in their community that help them every day.  Delightful!  All was in Zulu, so I understood only with my eyes, not my ears!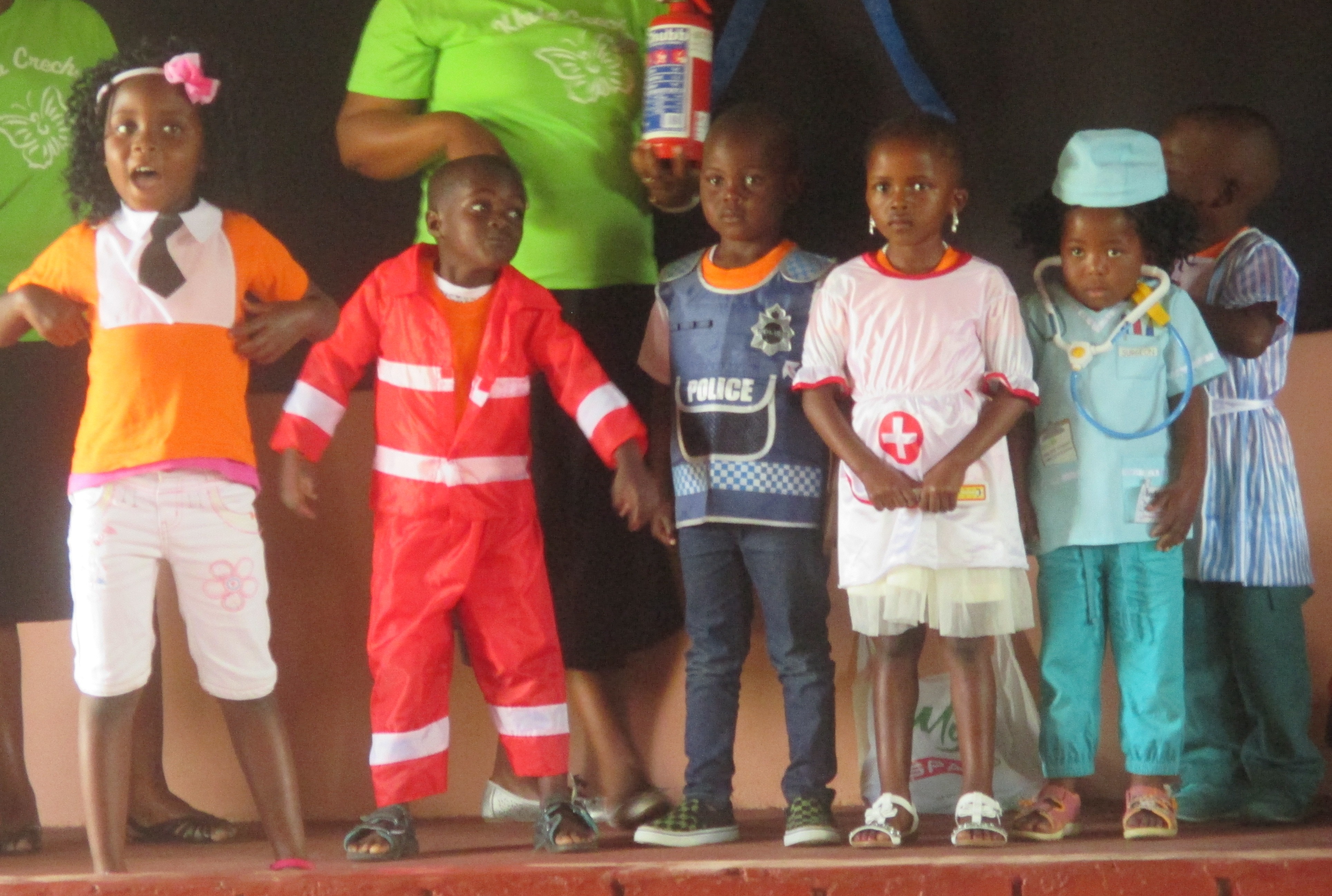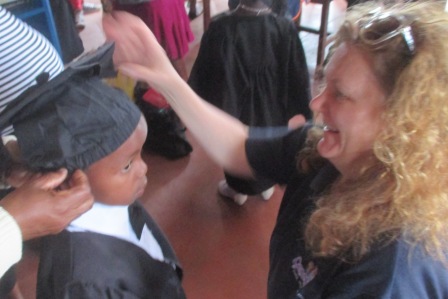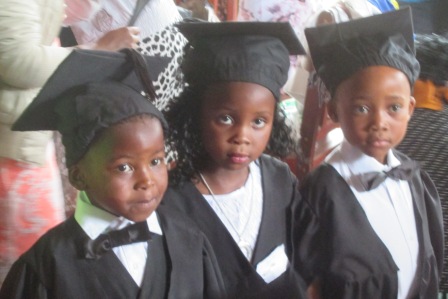 What a great day!  A day to thank God for this safe place for these kids to play and learn while their families are at work.  A place where they get loving care, healthy meals, and input from teachers and helpers that love the Lord!