What in the world?!?!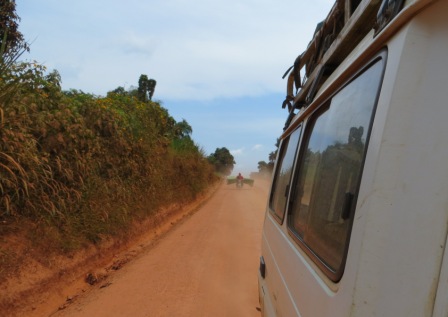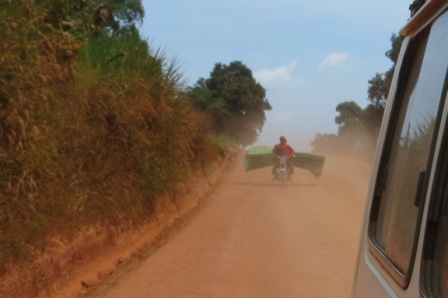 It's a bird!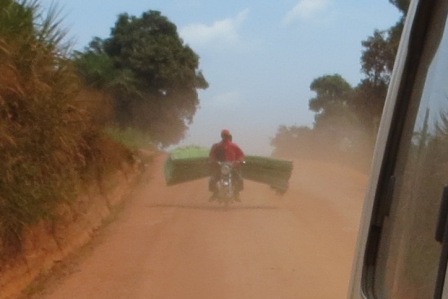 It's a plane!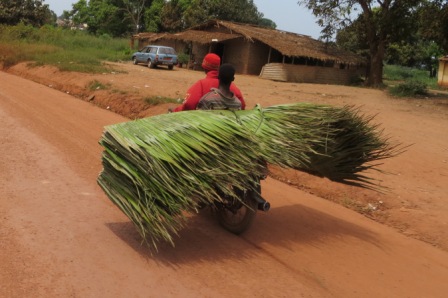 It's a stack of roofing sheaves!  Probably quite a trick to balance, though motorcyclists out here push the limit: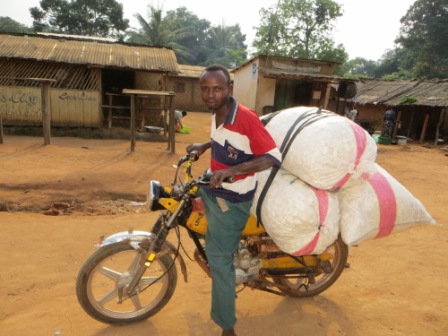 Taking manioc to market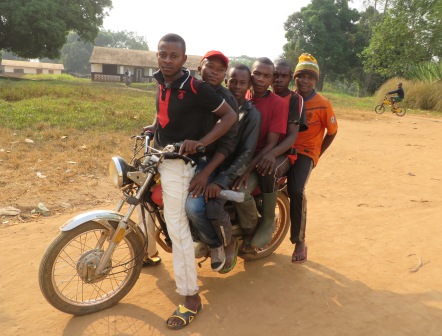 Putting as many on as possible!  Crazy!  Right after we took this, the last guy hopped off, it just couldn't work, but they did go with 5 instead of 6!