We had a lovely time in Arizona last weekend, enjoying God's creativity in the desert. Can you see the elephant and the mouse? These rock formations reminded of me of mushrooms and also of termite mounds in Africa!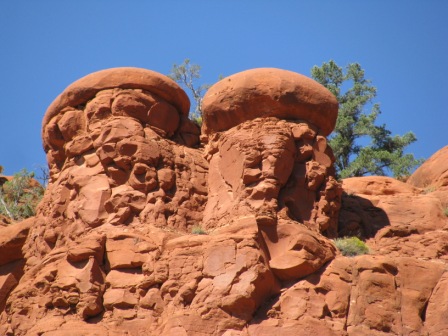 Actually, don't look to closely for the mouse – I don't really see one.
Here we are in a Bayaka (read Pygmy) hut — oh no, it's a Sonoran Native American's home instead.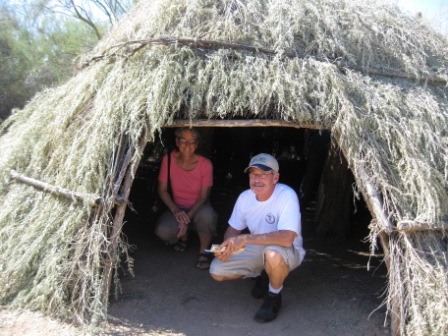 This saguaro cactus needs a tree doctor, and wouldn't the small green cactus make a great jigsaw puzzle??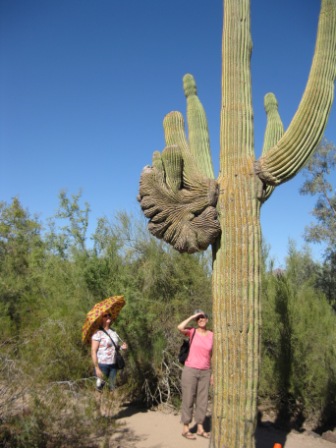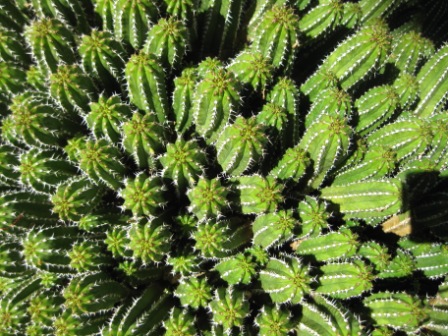 BUT!!!, the greatest thing about Arizona is that Josh, Lori, and Charlie (Charlotte) Shinar live there, and they are going to join us in Fulani ministry at Gamboula next year! We were so pleased to be present as their church blessed them as being sent ones from their congregation, and we also got to be a part of Charlie's dedication service. (Sorry I don't have a better photo – I knocked our camera out of Roy's hand out in the desert and damaged it badly.)