words by jenny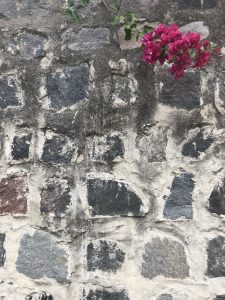 The rains have returned to the sierra of Ecuador.
While we enjoy life in the "eternal spring" and the same amount of daylight year-round in this land we call home, the dry and the rainy times of the year are what mark our seasons.  About 8 months of the year are filled with clouds that darken the skies most afternoons, bringing rain and cooler temperatures.  May through September however, the sun is extra intense and hot winds blow through the valley, covering everything in a thin layer of dust and leaving the earth dry and brown.
We haven't been good about writing lately.  We haven't been good about continuing to share the story of the work that God has called us to here and the work that we have invited you all to participate in.  I think that part of it has been that we have fallen so deeply and predictably into rhythms of our life in ministry here that sometimes it feels like there isn't much new to share.  There absolutely is work being done and we continue to see God's faithfulness in the daily, but how easy it is to fall victim to the lie that only the work of Christ in our lives that is exciting and sexy and transformational from one day to the next is what is worthy of our witness.  But we know better.  We know that Christ is present in the midst of expense reports and curriculum meetings.  We know he is present in mundane moments of faithfulness and in seeds planted – knowing full well that the mature, fruit-bearing plant will take some time to grow.  And we are called to bear witness to the still, small voice just as much as the burning bush or giant whale.
In contrast the rhythms of our daily life, the world outside our 4 walls, has felt especially heavy over the past few months.  Family separations at the border.  Endless mass shootings.  Climate change.  The cutting off of members of our body in the church we are a part of.  The constant demonization of "the other".  Refugees turned away. The threat of more wars. Car accidents and cancer.  It has all left me feeling especially exhausted during this season. And yet again checking my privilege when I feel the pull to stop caring, bow out, or press pause.
It has felt like a layer of dust, leaving me dried up and lifeless.
I felt my resolve grow once again as I watched the rain fall from our office window last week.  A reminder that every season takes its course and to be present to the lessons of each one.  A reminder that Christ is present both in the exhaustion and also in the new life to come when that layer of dust is once again washed away.
And, we will try to be better about blogging once again.