words by chris

It has been one year and three months since I was asked to serve as the Interim Rector of the Seminary here in Ecuador. While this has been a long interim period, I have seen so much solidarity, energy, and excitement poured into the program from people near and far. We now have 41 students enrolled in our Ministerial Diploma program, 18 students this May will earn their Certificate in Theology, and 3 students are currently receiving scholarships to attend a sister-seminary in Quito to earn their Bachelor's degrees in Biblical Studies and Theology.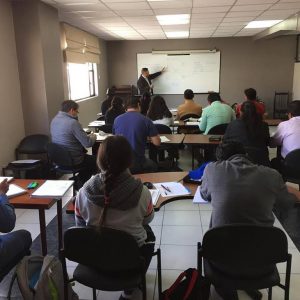 The 21st century poses new challenges and new possibilities for education, connection, and theology. Most students today work full-time, minister full-time, raise families full-time, and try to study. Life is full. An average Ecuadorian makes $380 or less per month, making paying for a degree that has essentially zero cost benefit a large sacrifice. Ministry and it's associated educational degrees take, generally, an economically downwardly mobile trajectory. While in the Global South spiritual leaders garner much social capital and respect still, the economics are non-sustainable for life, it tends to be a voluntary role. All that being said we have many women and men committed to serving as ministers and receive pastoral training. While we have many advances in technology that could make educational access greater, not everyone has access to technology or is computer literate. All these compound the issues of education for ministry.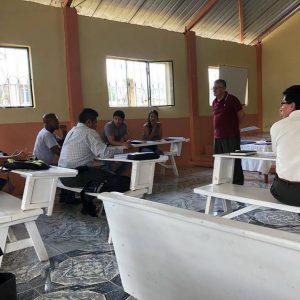 However, by being flexible, drawing on our strengths and resources, and through the dedication of volunteer faculty and the student body we have been able to bring some stability and rigor to our program. Thanks to a partnership with the Centro Hispano de Estudios Teologicos (CHET, Center for Hispanic Theological Studies) in Compton, CA we are able to receive contextual course materials for free, only having to pay for the cost of printing here in Ecuador. Contributions from individuals and sister denominations in Sweden and the United States has also helped provide funding that directly impact the accessibility for our students.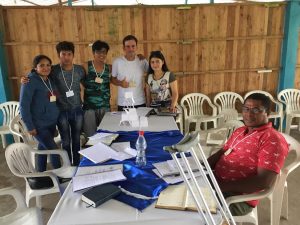 The program not only affects our students but local churches as well. Several congregations who had long been without leadership now have the energy, attentiveness and focus of seminarians fulfilling their practical hours through preaching, care, music, and education. The practical environment allows students to explore the theory and theology they discuss in the classroom, while simultaneously developing their pastoral and leadership skills, learning with and from the congregations they serve. There is still much to be done to better our pastoral and theological training, but we continue to be grateful for the many people making the effort to create change in their communities and congregations.