We are settling back into "real life" after the rush of the holidays and the best Christmas surprise EVER!
This past fall, I got a crazy message from my mom saying that our family wanted to bring us home for Christmas.  So after the initial shock and excitement, we booked tickets that would have us taking the red-eye on Christmas Eve to Omaha, arriving just a few hours before my sister and her family landed from Alaska.
And!  We kept it all a secret from our kids and it was just the most fun.  We somehow managed to keep the secret under wraps, telling only those in our community that absolutely needed to know and spewing lies left and right to the rest about our plans to stay put during the holiday break from school.    
Christmas Eve we spent with our friend and colleague, Annalea and her family that were in town visiting.  We watched Christmas movies and ate a lovely turkey dinner and then we planned on exchanging a few small gifts.  The last gift our kids opened was a box with plane tickets and we told them that we would be heading to the airport in just three hours.  Our son thought it was a prank and our daughter just sat in disbelief for quite some time.  It was the BEST!
With Santa hats on, we landed in Omaha Christmas Day for a week of friends and family and food and laughter and snow and celebration and immense gratitude.  It was a gift beyond measure.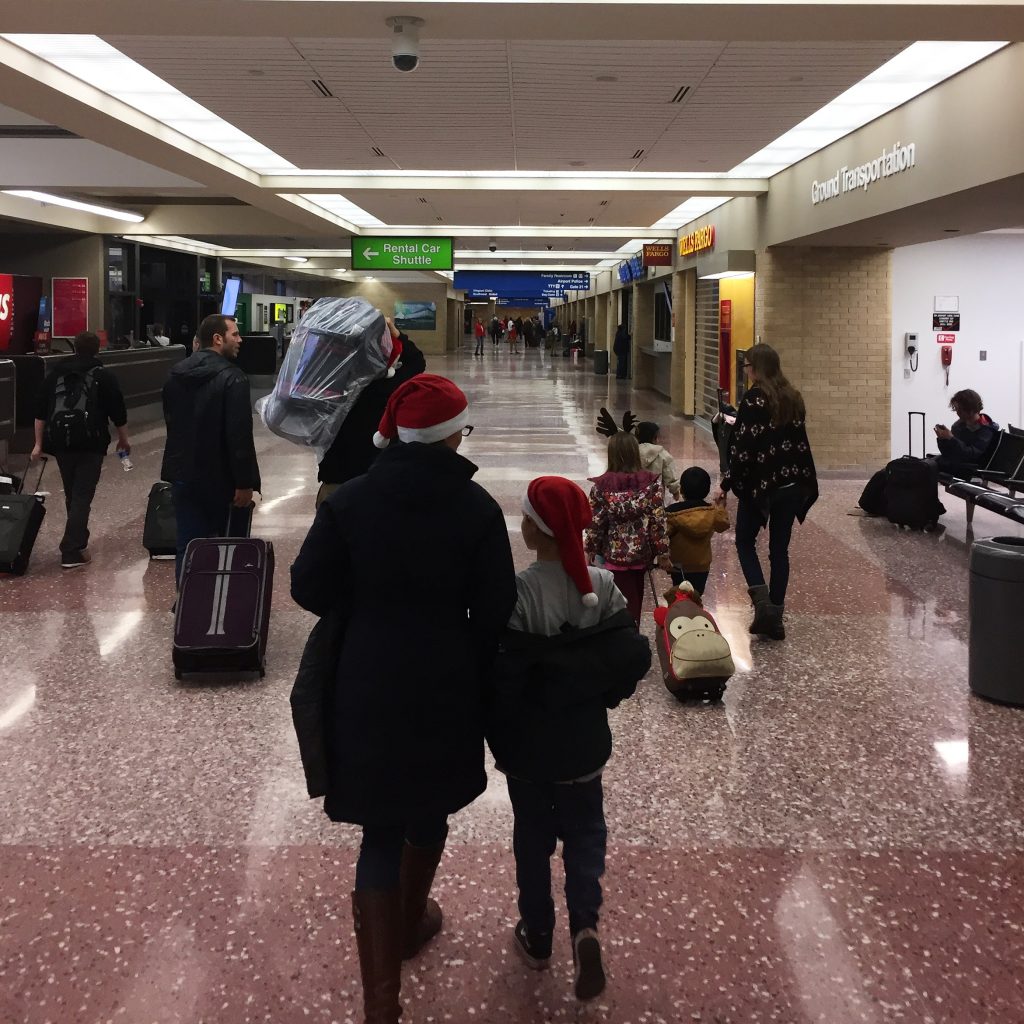 Going back is always so good.  And going back is always so hard.  It is life giving and it is overwhelming.  And my prayer is that our little family would continue to lean into it all.   That we would feel to the fullest the depth of the joy and the confusion and the pain and conflicting feelings and gratitude that living this life brings.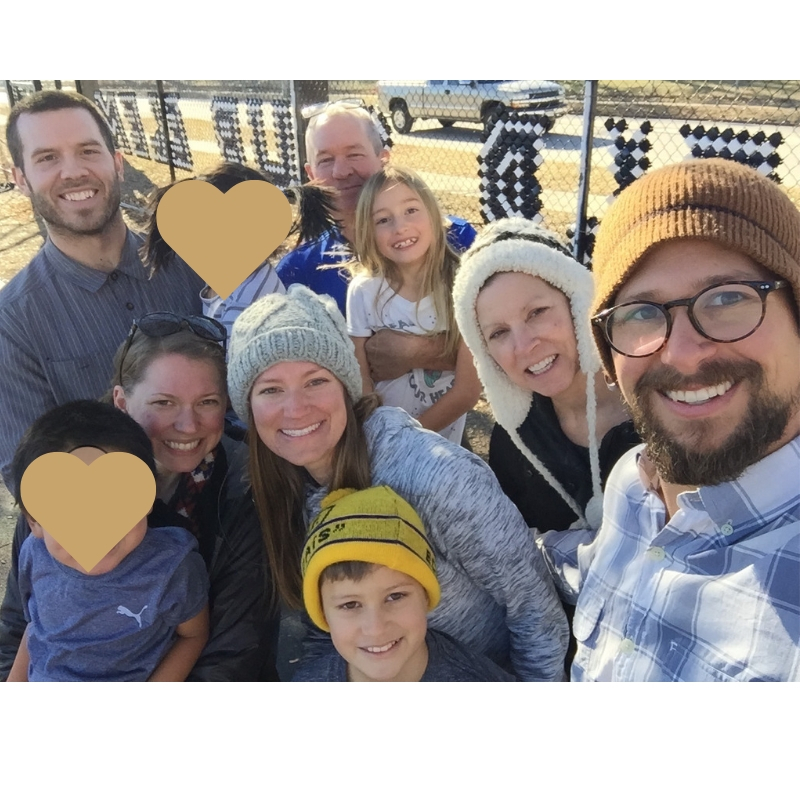 So here's to 2019!  Another year to feel it all and receive the endless grace of our good God that covers it all.