This week we have followed in the tradition of reflecting on the events of Holy Week together as a family. We pulled out our Easter box, which Sam helped me decorate and put together in 2015.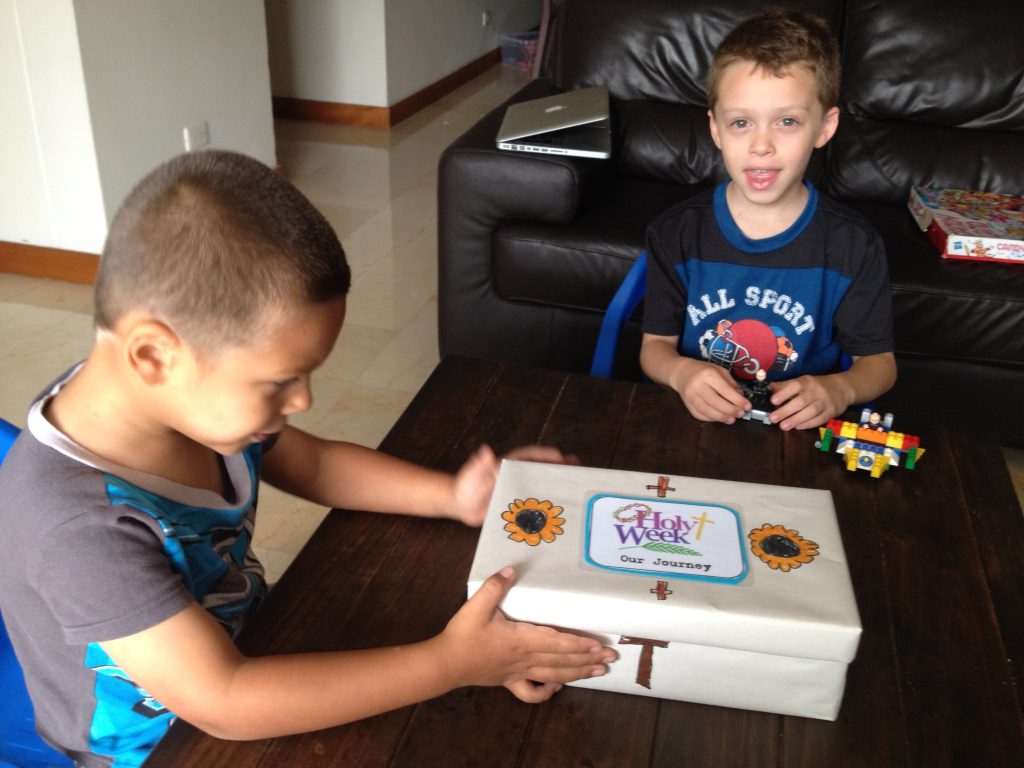 I love that the boys usually ask, "Is it time for the Easter box?" Something simple, but it holds meaning. It contains a small bag for each day of Holy Week. Inside each day is a picture cards, a Scripture card, an an item that represents the events in the Bible story. I found the idea on a couple of different websites and adapted it for our family.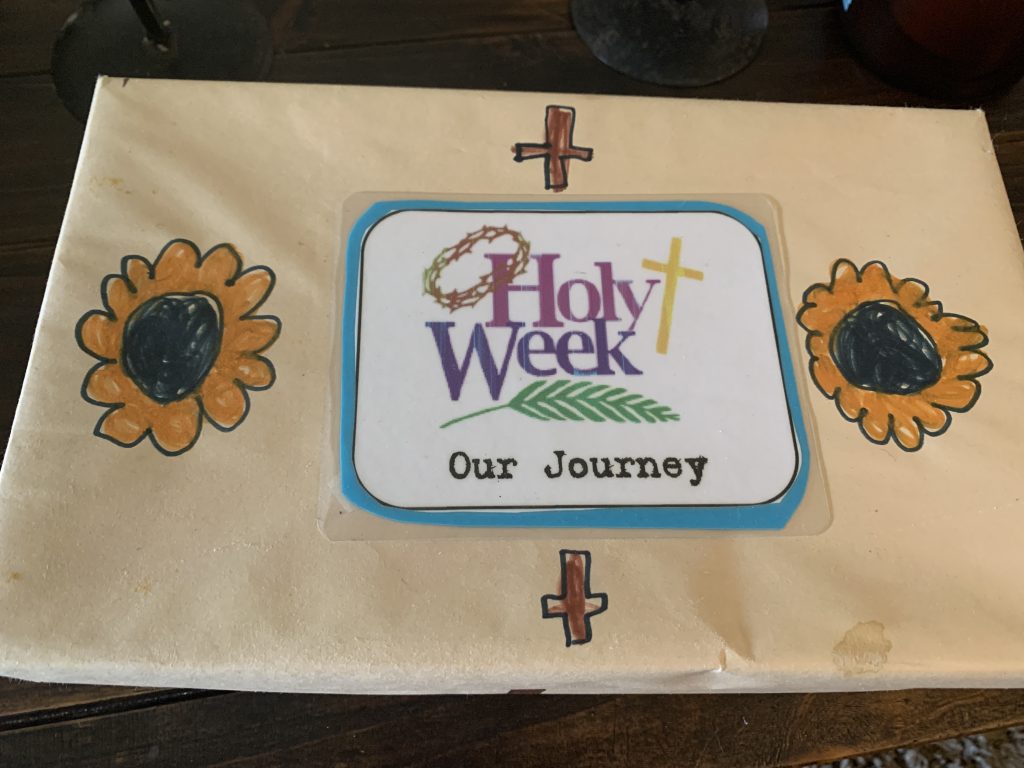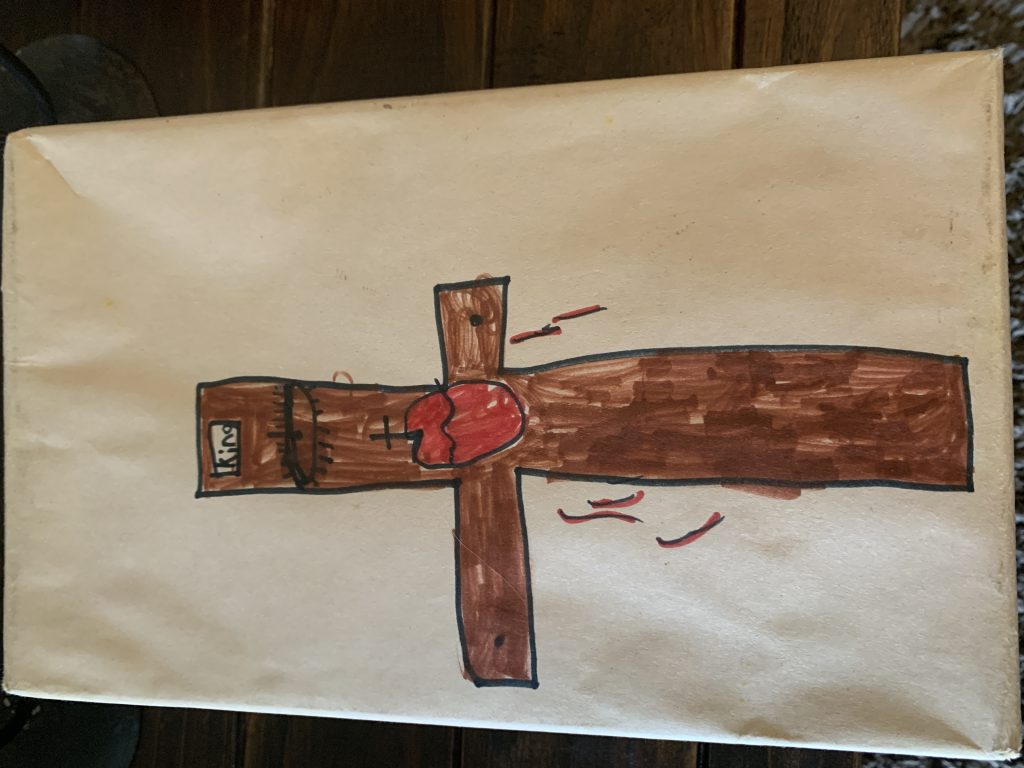 It has helped us to reflect on Scripture, enter the story of Jesus' passion, and reflect on God's immense love as exemplified in the death and resurrection of Jesus.
Today we reflect on these words in 1 John 4:9-12:
"This is how God showed his love among us: He sent his one and only Son into the world that we might live through him. This is love: not that we loved God, but that he loved us and sent his Son as an atoning sacrifice for our sins. Dear friends, since God so loved us, we also ought to love one another. No one has ever seen God; but if we love one another, God lives in us and his love is made complete in us."
May we live in this love.