This week I received news that left me a little speechless. My grandma Alice passed away on Sunday, September 16th. I will not be able to get back for the funeral and that adds to the grieving. Still, I have wonderful memories and pictures. So today's blog post is a tribute to my grandma.
Grandma Alice
When I think about Grandma Alice I smile. To begin with, my grandma introduced me to chocolate chip cookies. The best chocolate chip cookies that were stored in a coffee can in her freezer. Trips to Grandma and Grandpa's house always included cookies from the freezer and Orange Crush or Root Beer. What's not to love?! I also remember sleepovers where I was allowed to stay up and watch Dukes of Hazard. We were pretty spoiled. I also vividly remember that Grandma was always working on some craft. I would feel so grown up when I would get to go downtown with my mom to visit Grandma and Aunt Diane at the Christmas bazaar at Ecolab. It was always a special trip. To date, I still have some of her homemade washcloths and one of my most prized possessions are the Christmas stockings she made for me and my family. Whether in Minnesota, Chicago, or Colombia, these stockings are always displayed proudly at Christmas time. My boys love them and know that their great grandma Alice made them.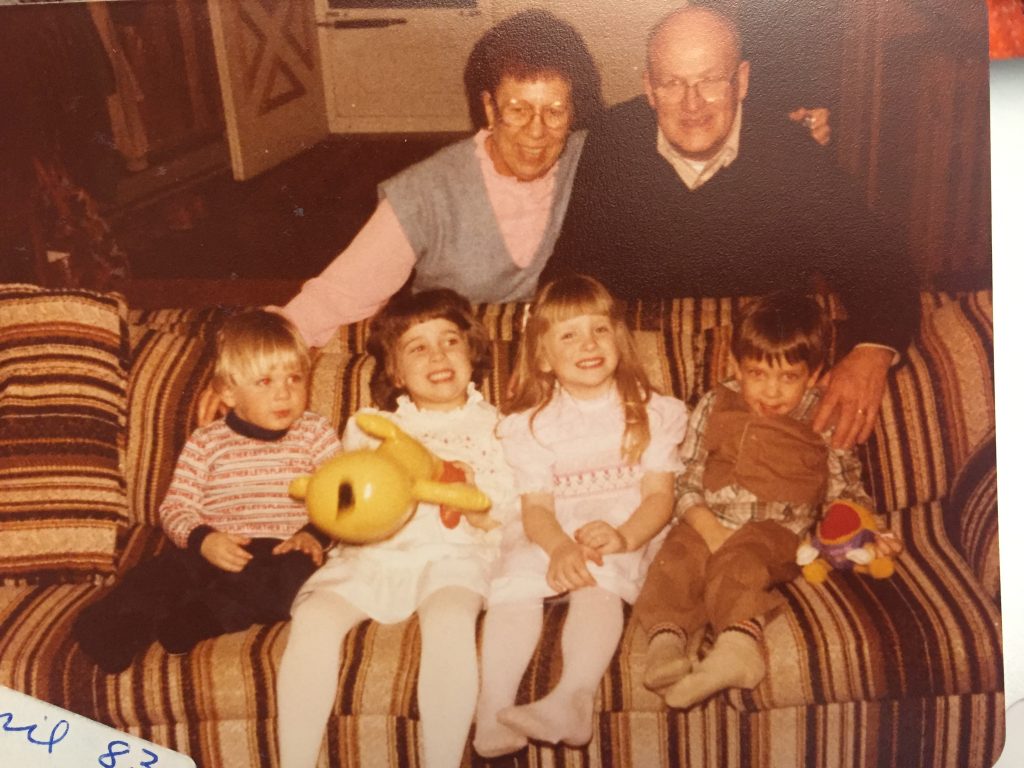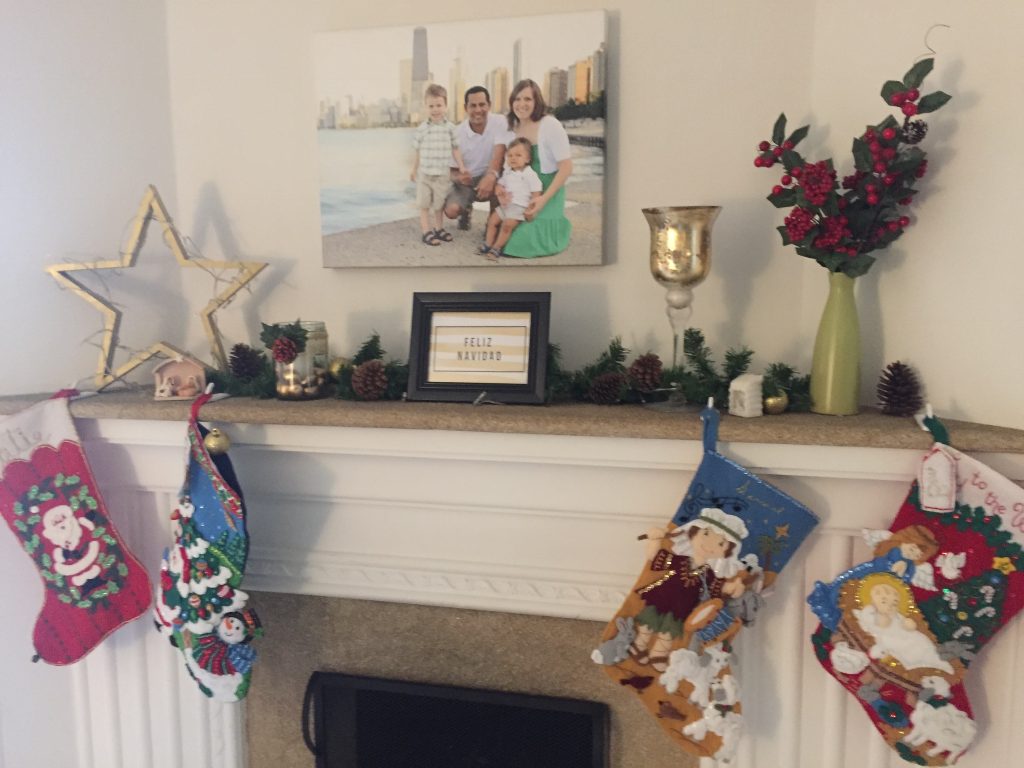 Even though I moved away from Minnesota after high school, I looked forward to the times when I would get to go visit Grandma Alice. Her sarcastic sense of humor could always make me laugh. I admired how young and active she was (even at 70), going out to volunteer at Dress for Less, participating in a bowling league, faithfully serving at her church. We would go out for breakfast or stay at her apartment and drink instant French vanilla coffee and talk. I would listen to her stories about her friends, her travel, the family.  I always cherished those times with Grandma as we'd look at pictures or see what crafts she was working on. I love that technology allowed me to call, to skype, to facetime so we could still chat even when I lived in another country. She always let me know how much she supported me serving abroad. And I'll never forget the day I felt the urge to call her from my apartment in Colombia, only to hear that she had just fallen and later learn she had a stroke. I felt so helpless so far away and yet so very connected and thankful for the great care she received. And then being there for her 90thbirthday celebration was a gift.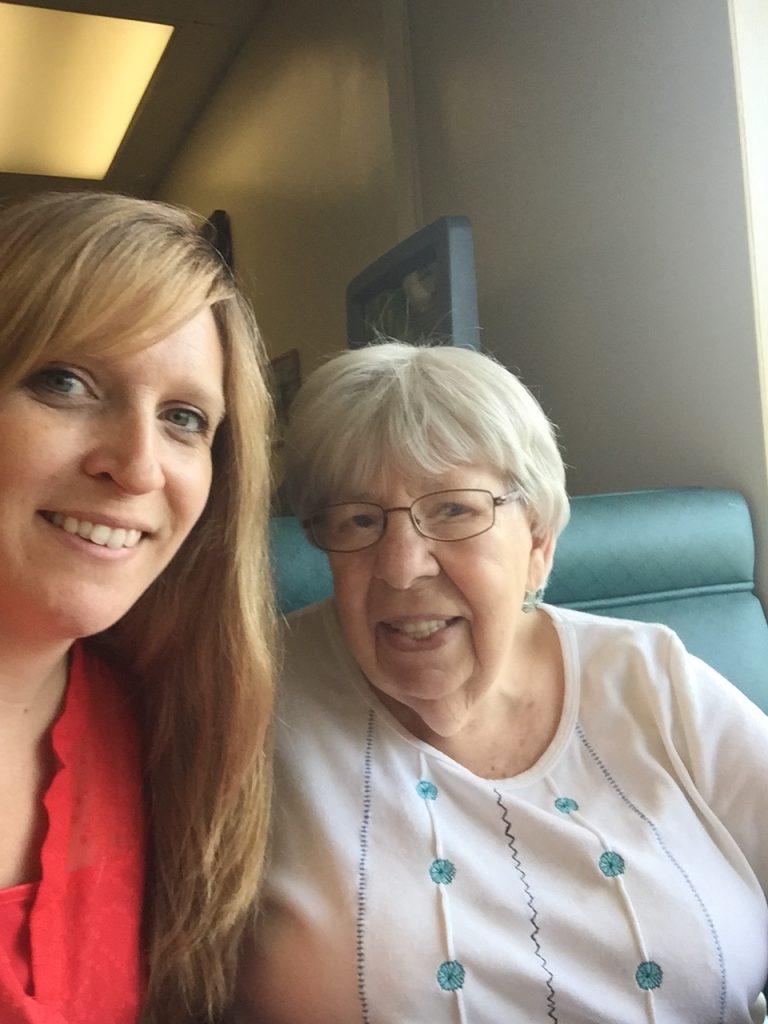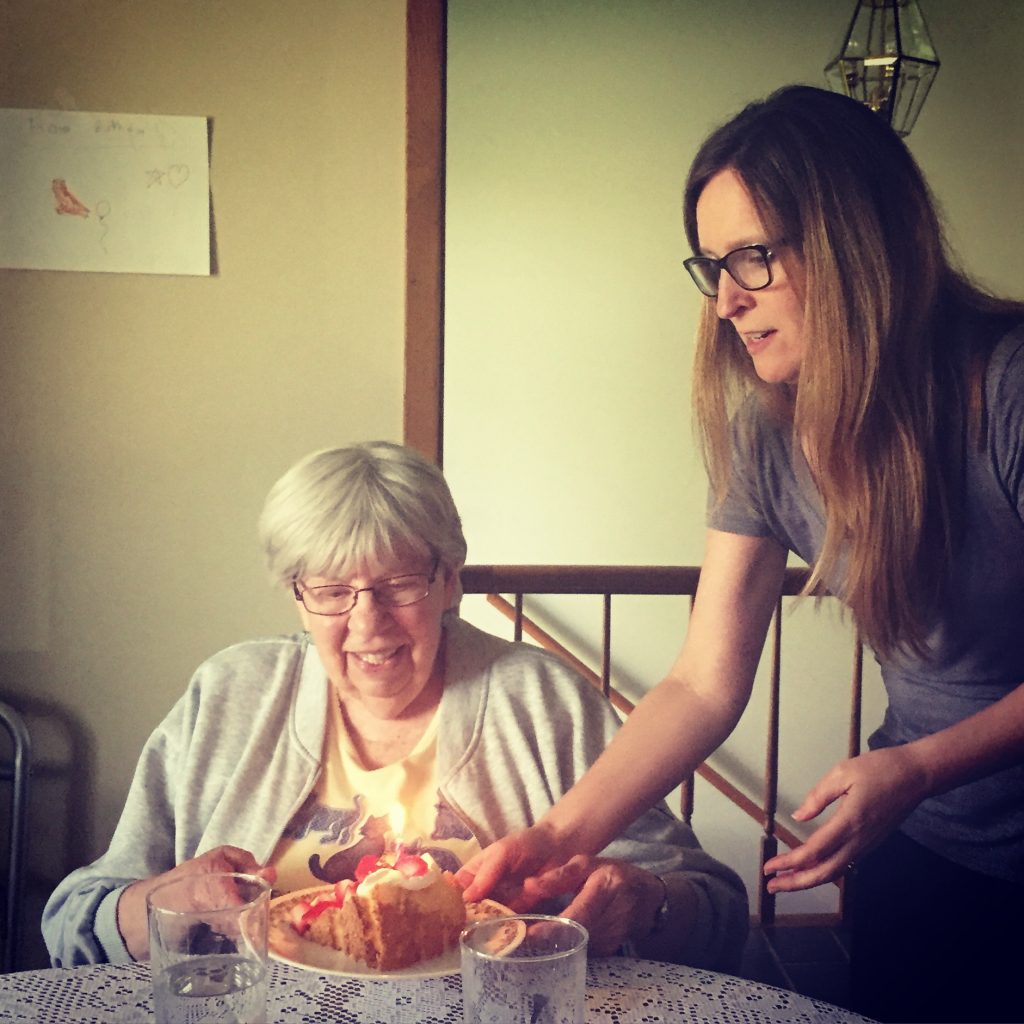 I feel blessed that my boys, Sam and Ben, got to know and spend time with their great grandma. They would go over to her apartment with me and make her pictures and play with her cat. Benjamin was especially entertained by Maggie the cat. She would always tease him that he was more excited to see the cat than to see her. Oh how we will miss those trips to Grandma Alice's! It will seem so strange to be in Minnesota and not be able to see her. I will miss her big hugs and her exclamation "Katie!" when I would visit or call. She always reminded me I was loved and prayed for. I always knew she was proud of me. I love her and I am so grateful that she was my grandma!