This advent I've been especially conscience of how I am preparing for Christmas and how I'm am helping my children experience the wonder and joy of the season. It's always interesting to do so in another culture, with different customs, and no snow 🙂 Still, I've loved every minute of advent here…with some familiar traditions and new ways of welcoming the Christmas season.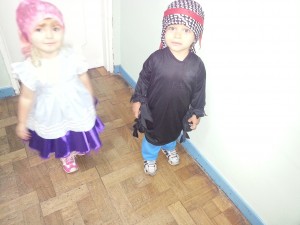 I had share tho picture of Benjamin who dressed up as a shepherd in his preschool. Our kids got a great taste of Christmas early, as they learned typical Colombian Christmas carols, ate traditional desserts like natilla, and got to participate in Christmas programs.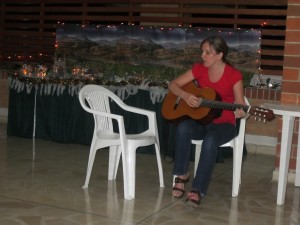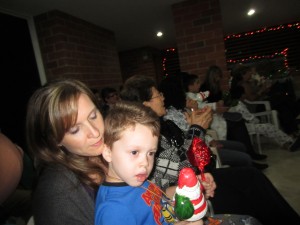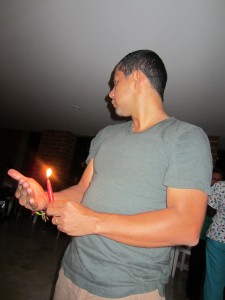 Our building celebrated "las novenas" which typically start the 16th of December and go up until Christmas day. It's a time of prayer, singing, readings, etc. Each floor participated in leading the novenas. We were able to share some of the traditional prayers, as well as read Scripture and a story from Max Lucado's "God came near." I also got out my guitar and sang "Here I am to worship" and a few other carols. We made cookies to share with the neighbors. We were so blessed by the time to be with our neighbors, to get to know them better and celebrate together.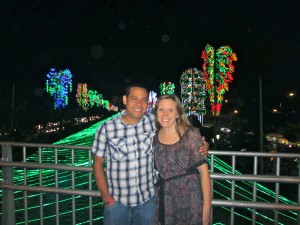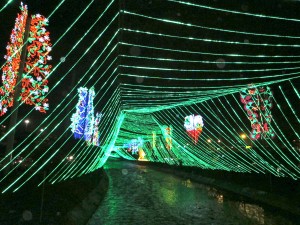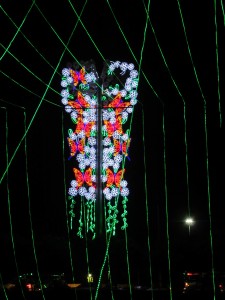 One of the highlights of Christmas in Medellin is the lights they put up along the river. They are indescribable. They start going up late August. This year the theme is nature, so they are flowers, trees, mountains, etc. It is really something to experience first-hand.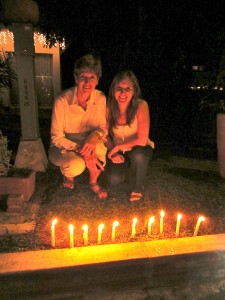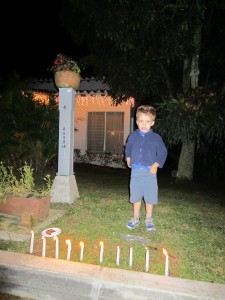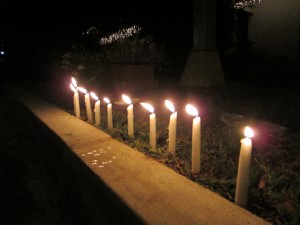 Another highlight this year was celebrating la noche de las luces. It's a night where people all over the city set out candles. The tradition behind it from what I've been told is that it's lighting the way for Mary and Joseph to get to Bethlehem. We went to our friend Mary Lou's house and lit the candles with her. Her whole neighborhood was out on the street lighting their candles. Again, another great opportunity to get to know people. I couldn't help thinking of the song, "Light of the world, light of the world, light of the world you shine upon us."
We also had an evening of inviting our neighbors over for Christmas cookies and apple cider. Every opportunity we get to spend time with our neighbors is so precious and we are thankful for the relationships that are developing.