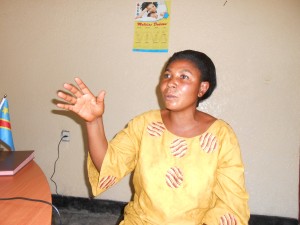 "Deanna" is an older woman, married to a man with several younger wives.  Her husband cast her aside, and she was left to live on the street. She found CWR partner HOLD, and became a Culinary Arts student. When she graduated, she got a job at a restaurant – but the owner forced her to quit when she refused his sexual advances.
Because of HOLD's support network, she was able to obtain a loan that kept her from becoming homeless a second time. In fact, she used that loan to start a catering business of her own! She is also learning to read and write through HOLD's Literacy Program.
This experience was so powerful, and her life was so transformed that she became a peer educator at HOLD. Now she sells her cakes and specialty food – and in her spare time, she teaches others about health, hope, and how they can have better lives. She has all of this because she is connected to a community through HOLD, which she now calls her family.