Covenant World Relief's partner,
Water 1st
, has been active in Ethiopia over the last couple of years. They recently shared photographs and a story of one woman who has been greatly affected by a well project:
We first met Mari in 2010. She was one of many women who gathered to collect water at the traditional water source, a dirty stream. She told us about her struggles to provide for her family and how water was central to that struggle. At that time she had been elected to serve on the water committee and play a central role in keeping the project functioning once completed.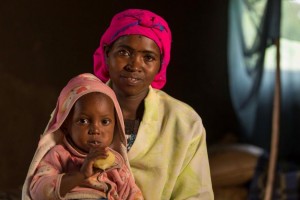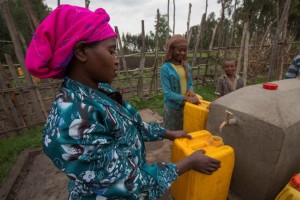 In 2013, we sought her out to see how she was doing three years later and in the second year of living with a completed water project. We were able to see her collect water at a public water point, paying the equivalent of 2 cents (US) for 5 gallons of crystal clear groundwater. She also told us that her youngest child is here because of the water project. The child's name is literally translated as "Better." Mari told us that life is better now that they have the water project. Thanks to the project funded by Water 1st supporters, she felt it was safe to have a baby again.
Water brings forth life, and breathes out new possibilities. Thank you for your continued support of water projects around the world.