Just over one year ago, in May 2012, violence rose between Buddhist and Muslim people groups in Burma. Since then at least 80,000 people have been displaced due to the continued conflict.
Our partner in Burma is working to provide relief to this continually persecuted population. Some of our main goals are: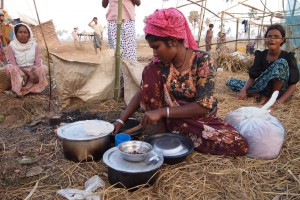 Meet physical needs
Build hope
Create sustainability
While the first step in caring for Burmese refugees is to provide direct relief through food, shelter, and medical care, many are hoping to develop long-term solutions to improved health-care and food security. There is also continued hope for reconciliation between these two warring communities and the dream for many families to return home.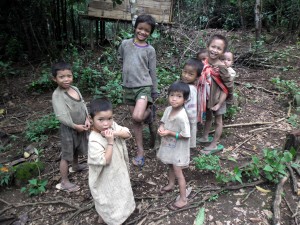 In a situation that at times seems hopeless, joy is emerging as caretakers show Christ's love. One of the nurses at the camps began leading a "Good Life Club" program where children learn about basic hygiene while playing games and singing songs. These activities bring smiles to many faces. One day the nurse offered a simple prayer, "Dear Lord, thank you for your love." A helper translated the prayer in Rohingya, and to the nurse's surprise, the people began to join in. "I wasn't expecting everyone else to repeat after him. Which they did. And so it was that 100 displaced Rohingya children prayed along with me: "Please bring us help. Please give us hope. Please show yourself to us. They may not have realized it, but they were asking to see Jesus. Amen. Come, Lord Jesus.""
In addition, Covenant World Relief is partnering with the Karen Department of Health and Welfare in Burma to set up medical clinics for these internally displaced people who have not left their home country but are displaced from their communities. Click here to read more about this project and watch a video on the mobile medical clinics.