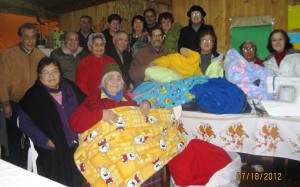 The South American country of Chile is not what you would usually consider a marginalized place. However, there is an often-overlooked group of people who can easily be labeled as marginalized – the elderly.
The senior members of the Evangelical Covenant Church of Chile have found themselves lacking opportunities for service and development. They find themselves with little motivation in life.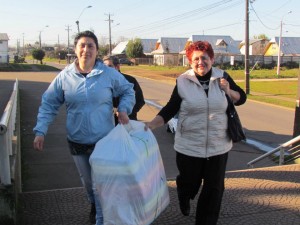 With a small grant from Covenant World Relief, the elderly now have something to look forward to. They have begun a project where they make fleece blankets for the poor in their area, as well as for the homebound elderly in the church. Making the blankets not only gives them a project to work on in a community of like-minded people, but it also provides another group of people with a necessity. They hope to later begin making pajamas, as well.
We are excited by this unique approach to caring for a nearly invisible group of marginalized people.