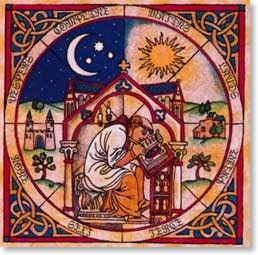 This morning, Scot McKnight suggests we respond to the liturgical turn among low church evangelicals, and he offers some particulars in his third post on this topic. 
Scot thinks, as do I, that this trend is not an invitation to return to the prayers and hymnody of the 20th Century. It's more complicated than that. He mentions some teaching and preaching approaches that could move us toward a reasoned response to the trend. These take work, thought and creative synthesis. There is no "book" that contains tidy scripts for us to follow. He writes:
Third, we need to have churches that express the gospel in our day and in our way that sustains its life from the Story of the Bible and in continuity with the Story of the Church. The biblical model is not one of simple repetition of the faith of our fathers and mothers but of re-engagement in a new day of the faith of our fathers and mothers. Jesus didn't repeat Isaiah; he took Isaiah to a new level. Paul didn't repeat Jesus; he applied Jesus to the Roman empire. Hebrews didn't repeat Paul; he engaged Jesus in the creative metaphor of temple worship.
The same is true with the arts in worship: No book. Rather, we use books and media, new and old songs, hymns and prayers from a variety of traditions and ages, and… in Scot's language, we "take [liturgy] to a new level." In order to do this, I'm thinking the worship leader must be a student of, and participant in, popular culture.
What do you think?